The ultimate
Asian

experience
Volunteer & travel across Sri Lanka, India & Nepal
Apply now
Duration
6-12 Weeks

Minimum age
17+

1st Saturday of Every Month

From
£1,050
Duration
6-12 Weeks

Minimum age
17+

1st Saturday of Every Month

From
£1,050
Asia Experience
Quicklinks
Are you looking for a life changing experience that will see you travelling across Asia in one fully inclusive and structured trip? Well look no further! This 6, 9 or 12 week adventure will take you to 3 of the continents most visited destinations; Sri Lanka, India and Nepal - and maybe a trip over to the Maldives!
Asia has so many alluring destinations that are steeped in spirituality, full of ancient wonders and of course breath-taking landscapes. This is your chance to discover the picturesque palm tree lined beaches of Sri Lanka, get lost in the hustle and bustle of the Indian streets and to take in the steep mountain ranges of the Himalayas in Nepal. Asia literally has it all and it's abundance in physical diversity and variety is why so many people are drawn to the continent - and it's all waiting to be discovered!
You'll be able to choose the trip duration, the volunteer projects you get to help on and the organised trips and tours on offer to see each country- ensuring you get the experience that is right for you. Whether you're a first time traveller or have plenty of air miles to spend, you're in for a trip you'll never forget!
Overview & Structure
The Asia Experience starts on the first Saturday of every month throughout the year, but alternative dates can be considered on request. You are welcome to choose the trip duration that is suitable for you, with the option to travel for 6, 9 or 12 weeks.
Should you choose the 6 week option then you will spend 2 weeks volunteering and travelling in each country; Sri Lanka, India and Nepal. In the same vein, if you choose the 9 week option then you will spend 3 weeks in each country and finally the 12 week option will see you spend 4 weeks in each country.
When travelling across Asia you will meet plenty of other travellers and volunteers, with the numbers and types of people you encounter changing from country to country. If you're looking for a social experience where you'll make lots of new friends, then this is the trip for you.
You can choose any of the volunteer programmes listed further below for each country and once you have applied we will be in touch to confirm exactly what you wish to do. Please note, some volunteer projects may be subject to availability.
Once you have signed up you will then also be able to request organised weekend trips within each country through your My Trip account. You can read all about what weekend trips are on offer and what dates they run further below within each country section.
You will be responsible for organising your flight schedules to each country and although this may seem complicated at first, rest assured we are on hand to provide all of the assistance required.
Volunteering in Sri Lanka
Your first stop will be Sri Lanka. Sri Lanka is our most popular destination and literally has it all! From the famous stunning coastlines with golden sand and crystal clear waters to the rolling lush green tea plantations in hill country. This somewhat undiscovered island has something for everyone, with sacred temples enriched with history, national parks packed with wildlife and the endless stretches of beautiful beaches.
All of our volunteering programmes are located together and are based just 10 minutes away from the famous backpacker town of Hikkaduwa. You will be living right on the beach, where you can snorkel, enjoy the spacious accommodation and experience the true way of life in Sri Lanka. You can read all about each programme that you can volunteer on by clicking on the below links.
Sri Lanka Sea Turtle Conservation (+£75)
Sri Lanka Street Dog Rescue (+£75)
Sri Lanka Childcare Volunteers
Sri Lanka Teaching Volunteers
Sri Lanka Medical Experience (+£100)
Sri Lanka Mental Health Experience (+£100)
As well as volunteering on rewarding programmes you will also have the option to travel and explore Sri Lanka and even head over to the Maldives during your free time. You can read all about our organised weekend trips here.
Volunteering in India
Your second stop will be India. Few countries in the world carve such a deep, lasting impression on a traveller as India does. Be stunned by the richness of the land, it's lush beauty, exotic architecture and by its ability to overload the senses with the intensity of its colours, smells, tastes and sounds. Get ready to experience chaos, with a trip full of the unexpected.
Based in Jaipur in the heart of the famous Golden Triangle, you will have ample opportunities to see everything India has to offer. Walk the crowded streets of Delhi, see the iconic Taj Mahal, party on the beaches of Goa or stay closer to home and see Amber Fort and Hawa Mahal.
This is your chance to help make a difference to underprivileged communities while exploring a fun, vibrant and fascinating country. Our projects have been created to assist and help those in most need. From teaching in under resourced government schools, looking after children in overstretched kindergartens or to providing an extra pair of hands in a rural slum clinic, you can be sure that your time will be greatly appreciated. You can read all about each programme that you can volunteer on by clicking on the below links.
India Childcare Volunteers
India Teaching Volunteers
India Medical Experience
India Special Needs Childcare Volunteers
As well as volunteering on rewarding programmes you will also have the option to travel and explore India during your free time. Hit the road and explore everything the Golden Triangle has to offer (including the Taj Mahal) or party or relax on the famous beaches in Goa. You can sign up for a structured weekend trip that you can read all about here.
Volunteering in Nepal
Your final stop will be Nepal. Nepal still evades travellers' bucket lists and we for one can't understand why. Home to the majestic Mt. Everest and the birthplace of Lord Buddha, a unique and adventurous experience awaits. Known for being a trekkers paradise, Nepal combines Himalayan views, golden temples, charming hill villages, jungle wildlife, vibrant culture and charismatic people - need we say more!
Your volunteering journey will be based in the capital city of Kathmandu, where you will get to enjoy the panoramic views across the Kathmandu valley and even of the snow-capped Himalayan Mountains. The hustle and bustle of Thamel (the main tourist area of Kathmandu) is just a 20 minute taxi ride away where you can wander the narrow alleys packed with people. You can read all about each programme that you can volunteer on by clicking on the below links.
Nepal Childcare Volunteers
Nepal Teaching Volunteers
While volunteering in Nepal you will have many tours and activities to sign up to with the help of the local team, including safaris in Chitwan, boating in Pokhara and more!
Further Information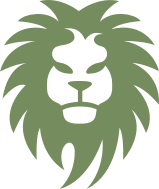 Asian Travel stories