Shape a child's future,
volunteer to
teach
abroad
Teaching isn't just about the ABCs
Our teaching programmes are perfect if you want to give some of your time and affection to make a difference to children in less developed countries.
Teaching is not just about the ABC's though. Plan and create your own fun and interactive lessons around a wide range of subjects to keep the children engaged. Get creative with arts and crafts, get active with singing and dancing or get competitive with games!
You will be met with plenty of enthusiasm, lots of smiles and an abundance of gratitude from students and fellow teachers. This is your chance to bond with the children and to shape their futures. Your whole trip will be full of laughter and joy where you will be remembered forever - and it's an experience you won't forget either.
Teach English and other core subjects in less developed countries
Plan and prepare fun and interactive lessons
Perfect for gaining vital experience for university applications or to pursue a career in teaching

No previous experience or qualifications needed




Be part of a child's bright future



Comprehensive pre-departure support and assistance with all aspects of your trip

Ideal for first time and / or solo travellers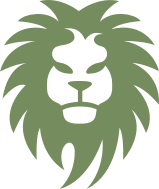 Teaching volunteer programmes