Who knew paradise was so
close to home?
Kefalonia
Unspoilt beaches, crystal-clear waters & rugged green landscapes
Our projects are based in Kefalonia, the largest of the islands in the Ionian Sea just west of Greece. We are currently monitoring and collecting research data on sea turtles in two coastal towns; Argostoli and Lixouri as well as collecting data on the marine and coastal ecosystems in Skala and Mounda.
If you want to volunteer a little closer to home, but still want to experience a breath-taking destination, then Kefalonia is the place to visit. This charming island boasts impressive limestone cliffs, rugged green landscapes and long stretches of unspoilt sandy beaches.
Relatively untouched by tourism, this picture-perfect paradise is the ideal place to explore. You can take a canoe into the 300 year old Melissani Caves, climb the towering Mount Ainos or just relax at one of the many beautiful beaches.
Our programmes start on Sunday (Argostoli), Tuesday (Lixouri) and Thursday (marine conservation) most weeks between May and September and you can choose to join us from 2-4 weeks.

Our structured and safe programmes makes volunteering in Greece ideal for first time and / or solo travellers. Volunteering is the perfect way to meet like-minded people and allows you to explore Greece as a group.

What's included
Accommodation, transport and 24-hour airport pickup
24/7 in-country & UK support
Pre-departure buddy lists and a dedicated Greece Facebook group to talk with other volunteers
Assistance with all aspects of your trip and comprehensive pre-departure information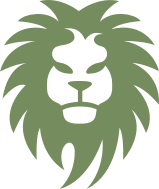 Volunteering opportunities in Greece
From £560
Greece Sea Turtle Conservation
Volunteer to help with our efforts of conserving critically endangered sea turtles that frequent the sandy beaches of Kefalonia. Gain hands on experience as you contribute to important research, all while meeting new people, having fun and exploring the beautiful island. Working alongside environmental biologists and conservationists, you will play a massive part in securing the future of these fascinating creatures in the Mediterranean.
From £560
Greece Marine & Coastal Conservation
Help protect the large Posidonia seagrass meadows that are currently classed as vulnerable as you snorkel in the crystal clear waters to collect important data and photographs. You will also play an important role protecting the sand dune systems that can be found around the beautiful island of Kefalonia. This is your chance to understand and gain research experience, discover all the marine organisms that thrive within the protected area, explore the beautiful island and make new lifelong friends.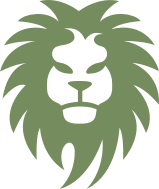 Ideas for your free time in Greece
Beaches
Boasting some of the most breathtaking beaches in the Mediterranean, there's no denying that Kefalonia is an exotic paradise! Enjoy long sandy beaches or secluded coves, where you can snorkel in the amazing clear turquoise waters and take in the most picture perfect backdrop - ensuring there is the perfect beach day for everyone.
Towns
If you're looking for quaint and colourful villages that overlook the clear blue sea, then Kefalonia is the place to visit! You can easily spend your days roaming these unique villages, which all look like something you would only find on a postcard! The varied towns will allow you to party in Argostoli, watch the boats come in and out at Fiscardo or have a relaxing meal on the hill top taking in the views at Assos.
Points of interest
Being the biggest island in the Ionian Sea, Kefalonia has an abundance of attractions that are a must see while here. With diverse landscapes spread across the island, you can climb the heights of Mount Aenos, delve deep into Melissani Caves or learn about the history by visiting castles and lighthouses. There are no shortage of awe-inspiring sights and attractions to explore, there really is something for everyone.