'Hakuna Matata' in

Tanzania
Have no worries in a country that boasts so much!
While volunteering in Tanzania, you will be based in the small tourist town of Moshi. Known as the gateway to Mount Kilimanjaro, you will be able to easily explore everything this amazing country has to offer.
Head out in the worlds best safari destination in search of the big five, relax on the pristine beaches of Zanzibar or trek the highest peak in Africa, Mount Kilimanjaro - not many countries boast such a diverse array of activities.
The community based projects will offer an insight into the Tanzanian way of life and everyone will provide you with the warmest of welcomes so you feel at home from day one.
Our programmes start on the 1st and 3rd Saturday of every month throughout the year and you can choose to join us from 1-24 weeks.
Our structured and safe programmes makes volunteering in Tanzania ideal for first time and / or solo travellers. Volunteering is the perfect way to meet like-minded people and allows you to explore Tanzania as a group.
What's included
Accommodation, meals and 24-hour airport pickup
24/7 in-country & UK support
Pre-departure buddy lists and a dedicated Tanzania Facebook group to talk with other volunteers
Assistance with all aspects of your trip and comprehensive pre-departure information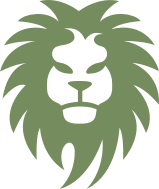 Volunteering opportunities in Tanzania
From £170
Tanzania Medical Experience
Tanzania has some of the lowest coverage rates of health personnel in the world. With widespread poverty and substantial health challenges, this is your chance to gain first-hand experience and insight into the health care system in a developing country. You will be able to observe and assist local staff at a busy government hospital in a range of departments, while exploring everything this amazing country has to offer.
From £120
Tanzania Childcare Volunteers
Volunteer to help the children in one of Tanzania's most renowned communities, the Maasai. With their iconic brightly coloured wraps and their distinctive dances, interacting with the Maasai is as every bit as memorable as any landscape or big five encounter. Helping within the day care centre will see you busy assisting the teachers and playing with the children - where you will be sure to brighten up their lives.
From £120
Tanzania Teaching Volunteers
Teach English and other important subjects in the heart of Tanzania, as you assist within overcrowded and under resourced government primary schools. You will become an integral part of the school and local community, as you encourage students to develop a skill to help them achieve their future goals.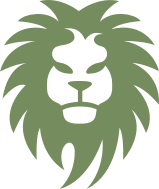 Ideas for your free time in Tanzania