Fall in love with the 'Warm
heart of Africa',
Malawi
Renowned for being one of the world's friendliest destinations
Be guaranteed to see a vast array of wildlife when you choose to volunteer at Malawi's only accredited wildlife sanctuary. Assist in animal conservation efforts whilst also making a difference in the local community - the perfect way to leave a positive mark.
Malawi is renowned for being one of the world's friendliest destinations and is famously nicknamed the 'Warm Heart of Africa'. The country is regularly voted as one of the best destinations to visit whilst travelling and with an abundance of exotic wildlife, friendly locals, great year round weather and beaches and scenery from out of this world, it's not hard to see why!
The wildlife rescue centre is situated within a protected 180 hectare game reserve and is located in the heart of Malawi's capital, Lilongwe. Enjoy breathtaking views and tranquil surroundings with the added convenience of city life.
The programme starts on every Tuesday throughout the year and you can choose to join us from 2-12 weeks.
Our structured and safe programmes makes volunteering in Malawi ideal for first time and / or solo travellers. Volunteering is the perfect way to meet like-minded people and allows you to explore Malawi as a group.

What's included
Accommodation, transport and 24-hour airport pickup
24/7 in-country & UK support
Pre-departure buddy lists and a dedicated Greece Facebook group to talk with other volunteers
Assistance with all aspects of your trip and comprehensive pre-departure information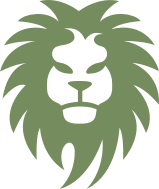 Volunteering opportunities in Malawi
From £1219
Malawi Wildlife Sanctuary
Join the award-winning and renowned wildlife sanctuary in Malawi, where you will assist in animal conservation efforts whilst also making a difference in the local community. The sanctuary cares for 200 orphaned, injured and confiscated animals and needs volunteers like you to help care and rehabilitate all of the wildlife with the hope that most can be released back into the wild.
From £1219
Malawi Wildlife Research
If you're interested in iconic carnivores like lions and cheetahs and want to see them in their natural habitat, a research volunteer placement in Malawi's beautiful Liwonde National Park is just for you. This immersive experience will allow you to learn first-hand about conservation techniques and initiatives critical to protecting Malawi's wildlife. The data you collect will inform conservation strategies, ensuring threatened species have a bright future.
From £1219
Malawi Wildlife Vet Externship
Looking to gain broad, real-world experience of sanctuary-based vet work? Volunteer in Malawi and get involved with clinical work that includes diagnostics, lab work and procedures and also other aspects of animal rehabilitation as part of the wider wildlife sanctuary.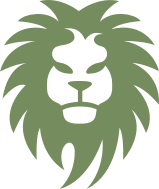 Ideas for your free time in Malawi