Travel and volunteer to
get the full
experience
Explore a new and exciting destination as a group
Travel & volunteer experiences
Our travel and volunteer experiences offer you the best of both worlds, with a mixture of travelling and volunteering. You'll be able to explore a new and exciting destination as a group, where you will get to visit some of the famous and best sights as well as the not so known local treasures.
Volunteer and make a difference on one of our carefully selected projects to fully immerse yourself within the community and culture while making a positive impact in the area.
The structured itinerary will allow you to make the most of your trip. We have maximised time to provide you with something different and exciting every day, while keeping transit times to a minimum.
You will travel in a small group of no more than 25 (programme dependent), where you will get to make lasting friendships and memories. Our local co-ordinator will accompany you throughout your stay, so you can learn all about the local culture and history and enjoy your time even more.
Our structured and safe experience programmes mean they are ideal for first time and solo travellers. Our pre-departure buddy lists and dedicated Facebook groups allow you to talk with everyone going at the same time.
Explore a new and exciting destination as a group



Structured itinerary allows you to make the most of your time abroad
Travel with a group of like-minded people and make lasting friendships
Accompanied by our local co-ordinator
Gain vital experience and new skills for your CV or university application

Comprehensive pre-departure support and assistance with all aspects of your trip
Ideal for first time and / or solo travellers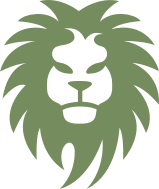 Travel & volunteer experiences