The Trip Of A Lifetime
Awaits In
Thailand
An action packed group experience like no other!
Apply now
Duration
2-4 Weeks

Minimum age
18+

Selected start dates between Jul & Aug

From
£630
Duration
2-4 Weeks

Minimum age
18+

Selected start dates between Jul & Aug

From
£630
Thailand Travel & Volunteer Experience
Quicklinks
Looking for a fast-paced, social adventure across Thailand? The Thailand Travel and Volunteer Experience will see you volunteering in the bustling capital of Bangkok before setting off to explore the south and adjoining tropical islands!
From the stunning beaches in Koh Samui to the lush green jungles of Chiang Mai, be prepared for stunning scenery, peaceful Buddhist temples, fun bus journeys and a guaranteed trip of a lifetime! On top of this, you will help on worthwhile community projects where you can immerse yourself within the local culture.
This action-packed guided trip offers everyone the opportunity to come together and make many new friends! The experience is perfect for anyone looking to travel within a safe, structured and social environment.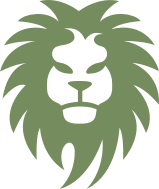 Travelling in Thailand
I have just come back from 4 weeks volunteering and travelling around Thailand and loved every minute! Throughout the whole experience no two days were the same and I absolutely loved the Koh Phangan and Chiang Mai!
Travelling around Thailand
Your adventure starts in Bangkok, where you will have the opportunity to volunteer on several worthwhile community programmes. Known as the city of contrasts, get ready for full cultural immersion as you dive in head first to the chaotic, bizarre and busy capital!
Throughout your time in Bangkok you will have a mixture of guided tours and free time to independently explore the city. We will show you Bangkok's renowned 8,000 stall market, the famous Koh San Road which is jam packed with bars and restaurants, the magnificent Grand Palace, the impressive reclining Buddha statue at Wat Po and a canal boat ride at Thonburi Klongs.
We will leave the hectic streets of Bangkok by sleeper train to head South to the more relaxed and laid back Khao Sok National Park. The evergreen rainforest within the national park is thought to be over 160 million years old, making it the oldest in the world! This dense lowland jungle hosts an enormous amount of wildlife, from tigers and elephants to monkeys and bears!
Throughout your time here you will have the unique opportunity to stay in a floating raft house on the Cheow Larn Lake. Located in the heart of the national park, the Cheow Larn Lake is surrounded by the picturesque karst mountains where you can simply relax and take in your peaceful surroundings.
To take in the dramatic limestone formations, cascading waterfalls and caves everyone will head out on an evening boat cruise before returning to the raft house to share stories under the starlit sky.
Everyone will then head off from the mainland to the exotic islands of Koh Samui and Koh Phangan. When you picture a remote tropical island, you think of white sandy beaches, palm trees, clear azure waters and of course a drink while swinging in a hammock – well these islands will not disappoint!
Whether you want to spend your time relaxing or are feeling more adventurous, over the course of the next 5 nights, you are welcome to do as you please! There are many optional tours and activities on offer, including Ang Thong island tour, sunset boat cruises and don't forget about the little known Full Moon Party!
After an exhilarating 2 week trip, you also have the option to head north to spend 4 days in Chiang Mai (an additional £225). This blissfully calm and laid-back town is the perfect place to relax and recharge your batteries. Everyone will head on a guided tour to see the Doi Suthep temple, experience the hustle and bustle of the night bazaars and also have plenty of free time to just explore and get lost in this traditional Thai city.

The structured itinerary has been created based on many years of local experience and past travellers' feedback – ensuring you see the best Thailand has to offer! Not only this, but you won't need to worry about a single thing while there! All of your accommodation, in-country transport, entrance tickets and meals have been arranged and your travelling companions already signed up! This really is the perfect and stress free way to explore a new and exciting destination.
Our local team will accompany you throughout your entire trip and will arrange numerous activities for you to enjoy and engage in. As you get further into your adventure you will start to build a bond with the team, ensuring even more laughs and special occasions are to be shared! Their in-depth local knowledge will also provide everyone with useful insights into the country's history, religion and culture!
Everyone will arrive into Thailand on a set date where you will have the chance to get to know everyone on team building excursions and exercises, before volunteering and then later travelling around the island. While travelling and volunteering in Thailand you will have the chance to meet other individuals from around the world and form friendships that will last a lifetime. You will stay together for the entire trip, sharing moments and memories that you will tell everyone in many years to come.
Volunteering in Thailand
You will spend your first week in Thailand volunteering on our community programmes where you will be able to make a meaningful difference. You will have the opportunity to truly immerse yourself into the local culture and community, where you will be able to learn and experience a totally different side to the country than if you were to just holiday here. You have the option to volunteer between 1 and 3 weeks on top of the 10 days travelling, simply select the relevant duration when applying.
You will be able to assist and help on 2 different programmes while in Thailand and you can simply select which one when applying. You will have the opportunity to help make a difference to the local community by teaching English or to help look after children in day care centres. Please click the below links to read all about the available programmes.
During your time volunteering in Thailand you will be staying within our volunteer accommodation in a quiet suburb of Bangkok. You can easily cycle to the famous Grand Palace or enjoy the atmosphere at the main backpacker / traveller hub of Khao San Road – jam packed with restaurants, bars and activities. Everything you need can be found within a short distance, including all amenities such as shops, ATM's and bus / train stations to head further afield.
Our volunteer programmes in Thailand run throughout the year, so you will be assisting alongside existing TMR volunteers – providing an even better social experience.

Other things to consider
Start dates - The Thailand Travel & Volunteer Experience trip will run on selected start dates throughout 2023, including; 23rd July 2023. We are able to add more dates if there is an interested group of at least 5 people.
Further Information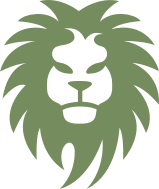 Thailand travel stories
Assisting in an elephant sanctuary in Thailand
Hear all about my 2 weeks looking after elephants and other animals in Thailand. The work the sanctuary does to ensure elephants are rescued and rehabilitated is so commendable and highly rewarding.
Volunteering with elephants in Thailand
After checking The Mighty Roar's feedback and reading about the project, I decided to volunteer in Thailand with elephants. I would highly recommend it to everyone!