Looking For A Divers
Paradise? Hello
Raja Ampat
The most bio-diverse area for marine life in the world!
Your Raja Ampat Adventure
This is your chance to escape to your very own paradise island. Wake up each day within your beach-front bungalow with the sun glistening and the waves crashing down on your feet.
Spend your days scuba diving, where you will get to explore the hidden reefs and meet some of the 1300 species of fish, along with the 27 varieties of marine mammals (including manta rays and sharks) and sea turtles that call the surrounding waters home.
The volunteer programmes are based on a small island called Arborek, which is around 45 minutes by boat from the larger island of Waisai. You will be welcomed with open arms by the local community, as you start your unique adventure.
You will make lots of new friends from around the world as you soak in the beautiful scenery and explore the island. You will get to take part in many arranged evening activities, including volleyball, football, murder mystery, fancy dress parties and more.
The programmes in Raja Ampat start on selected Wednesdays every month throughout the year and you can choose to join us from 2-12 weeks.
Our structured and safe programmes mean volunteering in Raja Ampat is ideal for first time and solo travellers. Volunteering is the perfect way to meet like-minded people and allows you to explore Bali as a group.
What's included
Accommodation, meals and airport pickup
24/7 in-country & UK support
Pre-departure buddy lists and a dedicated Raja Ampat Facebook group to talk with other volunteers
Assistance with all aspects of your trip and comprehensive pre-departure information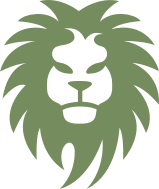 Volunteering opportunities in Raja Ampat
From £1,295
Raja Ampat Diving Conservation
Get set to dive in, in Raja Ampat, one of the final diving frontiers and unquestionably the most bio-diverse area for marine life in the world! Work alongside trained professionals as you dive in everyday to collect a gather information about the health of the coral reefs, map habitats, restore reefs, identify manta rays and more. Explore the depths of the marine reserve, all while living within beach front bungalows on this paradise island.