Volunteer in
marine
conservation
Volunteer in marine conservation
Volunteer on one of our marine conservation programmes and get up close to some of the most beautiful and majestic creatures in the world! See dolphins, sea turtles, great white sharks, whales and so much more.
Help protect marine wildlife and the environment by carrying out vital research and work in some of the most amazing destinations around the world.
Learn great new skills, gain in-depth experience and make new lifelong friends and memories. Come and help today!
Our programmes start on Sunday of every week throughout the year and you can choose to join us from 1-12 weeks.

Our structured and safe marine conservation projects, make volunteering the ideal way to travel for first time and solo travellers. Our pre-departure buddy lists and dedicated country Facebook groups allow you to talk with everyone going at the same time as well as previous participants. Volunteering is the perfect way to meet like-minded people and allows you to explore a new and exciting destination as a group.
Get up close to whale sharks, manta rays & more
Dolphins, sea turtles, great white sharks & whales
Assist with world-class field research
Become a fully qualified PADI diver
Build your CV or uni application with new skills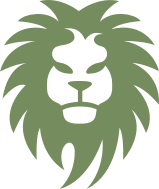 Volunteering opportunities in marine conservation