Experience the natural
beauty of
Zimbabwe
Victoria Falls, safaris & welcoming locals
Whether you are looking to take part in meaningful conservation of the famous Big Five, or to get more hands on with endangered species in the sanctuary that has been designated an Intensive Protection Zone for rhinos, then Zimbabwe is the place to visit!
With something to offer everyone, you can escape the hustle and bustle of everyday life and explore the incredible natural landscapes that stretch as far as the eye can see. No visit would be complete without a trip to one of the seven natural wonders of the world, Victoria Falls - an awe-inspiring curtain of water that can be heard from up to 40km away!
You will be able to really appreciate the outdoors, with many chances to go hiking and to even camp out in the reserves. Looking up into the milky way, hearing the animals around you is an amazing experience!
Our programmes start on selected dates every month throughout the year and you can choose to join us from 1-12 weeks.
Our structured and safe programmes makes volunteering in Zimbabwe ideal for first time and / or solo travellers. Volunteering is the perfect way to meet like-minded people and allows you to explore Zimbabwe as a group.
What's included
Accommodation, meals and airport transfers
24/7 in-country & UK support
Pre-departure buddy lists and a dedicated Zimbabwe Facebook group to talk with other volunteers
Assistance with all aspects of your trip and comprehensive pre-departure information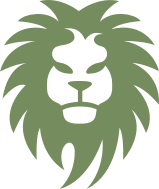 Volunteering opportunities in Zimbabwe
From £620
Zimbabwe Elephant & Rhino Sanctuary
Get up close with our rhinos and elephant herd where you will be involved in valuable conservation work that will help towards securing the futures of these endangered species. This hands-on diverse experience will see you studying and learning about the animals behaviour, undertaking anti poaching patrols and lots more! You will get a unique behind the scenes insight into this family owned 10,000 acre game reserve in the heart of Zimbabwe.
From £900
Zimbabwe Horse Riding & Wildlife Conservation
A horse riding safari within a 10,000 acre wildlife reserve located in the heart of the African bush? Say no more! Jump on and head off the beaten track to get up close to elephants, rhinos, giraffe, zebras and many more animals as you contribute to the overall conservancy management and reserve with unique activities and experiences.
From £950
Zimbabwe Victoria Falls Big Five Conservation
This is your opportunity to take part in meaningful conservation as you follow in the footsteps of explorer David Livingstone. Get up close to some amazing animals, enjoy the breathtakingly beautiful surroundings, take part in some awesome adrenalin activities and visit the famous Victoria Falls (just 10 minutes away). Home to the famous African Big Five, this 2,500 hectare game reserve boasts many elephants, black rhinos, lions, leopards, buffalo and a wealth of other native wildlife.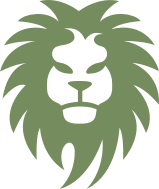 Ideas for your free time in Zimbabwe