Safely enjoy your travels with
comprehensive
insurance
An affordable insurance specifically for TMR volunteers
Worldwide travel insurance
Whether you are travelling for 1 week or 6 months, travel insurance is an essential and compulsory part of your adventure. So, if you are releasing baby turtles in Sri Lanka, teaching in Cambodia or tracking the Big Five in South Africa, having adequate insurance in place will help you to enjoy your travels.
We have teamed up with Endsleigh to create an affordable and comprehensive travel insurance policy specifically for The Mighty Roar volunteers. You can be safe in the knowledge that you have full protection if needed and that our polices cover all of your volunteering activities.
Our comprehensive insurance policy will cover you for all of our volunteering programmes, except several animal projects that require our close encounter option and if you plan to scuba dive, where you will require category 2 cover, which is twice the price shown below. The close encounter option provides cover when volunteering at the Namibia Wildlife Sanctuary, South Africa Big Cat Sanctuary, South Africa Primate Sanctuary, Thailand Wildlife Rescue Centre, Thailand Elephant Refuge Centre and Zimbabwe Elephant & Rhino Sanctuary. When applying for your chosen programme, you will only be shown the correct policy applicable to that programme.
If you would like to purchase your travel insurance through us then you can easily add this on when applying under the optional extras page. Alternatively, you can contact us today to add this onto your existing application. Please do not contact Endsleigh directly, as they will be unable to assist.

We recommend that you organise your travel insurance as soon as you confirm your place. This will ensure that your pre-departure cancellation starts from the day you are accepted and will cover you should you have to cancel your trip for an insured reason (such as illness).
You should ensure that your travel insurance covers you for the total duration of your trip i.e. from when you depart your home country to the day you return. It is important to note that our travel insurance is inclusive of your start and end date. For example, if you are volunteering for one week, from Saturday to Saturday, this is in actual fact 8 days and you will need to take out 2 weeks insurance to be fully covered.
Please note, our policies have a minimum age of 12 and are available to anyone up to the age of 65 – some cover is limited depending on age.

As with all-important documents, please ensure you read thoroughly through the policy wording and fully understand all concepts. You must make sure you disclose any conditions relating to health, as failure to do so, may result in your insurance being void.
The Mighty Roar Project Ltd is an appointed representative of Endsleigh Insurance Services Ltd, which is authorised and regulated by the Financial Conduct Authority (FCA).
Low Excess

Industry leading excess of only £100. Don't get caught out by high excess if you need to use your insurance!

24/7 emergency support

You'll have access to a 24 hour helpline for medical emergencies as well medical expenses being covered.

Comprehensive cover

Our policies have been specifically tailored for our volunteers, ensuring we have all of your travel needs covered.

Affordable pricing

Our affordable policies ensure you won't break the bank when looking to protect yourself abroad.

Accessible to all

Available to all volunteers from all backgrounds and aged between 12 and 65 years old.

Get covered today

Easily add your insurance during the application process or simply contact us to get covered today.
Travel insurance costs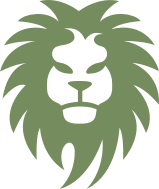 FAQ
How long do I need?
You should ensure your policy runs from the day you leave home right through to the day you return. For example, if you are volunteering for 4 weeks you will generally need travel insurance that lasts 5 weeks – to take into account the days you are travelling.
When do I need it?
We recommend taking out travel insurance as soon as you have confirmed your place. This will ensure you are covered right from the start and you can take advantage of the cancellation policy if needed.
How do I book?
Booking could not be easier! Simply add when applying under the optional extras page or contact us to get covered today.
Which policy is right for me?
Unfortunately we cannot make any recommendations or provide advice with regards to travel insurance. Please ensure you read through each policy carefully and that all of the activities you are planning to do our covered.
I already have insurance in place, will this be sufficient?
Yes, as long as they cover volunteering activities. Most standard insurances with banks or yearly family policies do not cover extra activities like volunteering. Please double check with your travel insurance provider to ensure you are fully covered.