Volunteer and make a
difference to
your
planet
18 destinations | 1-24 Weeks | 500+ 5* Reviews!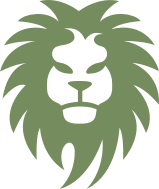 Affordable and structured
volunteer programs abroad
The Mighty Roar provide structured, safe and affordable volunteer programmes abroad to make a positive impact around the world. Our award-winning 100% ethical wildlife and marine projects allow volunteers to assist in the conservation, research and protection of some of the worlds most amazing and endangered animals. Not only this, but our community projects provide sustainable care and assistance to help aid the people who are in most need. Explore some of the most beautiful and immersive destinations with the peace of mind and reassurance of our UK and in-country support teams.
Read more
See some of our volunteers in action around the world
94%
of our volunteers travel solo
Volunteering is the perfect way to explore a new & exciting country, while making many new friends.
Travel stories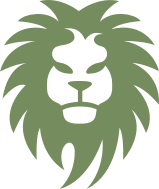 Where will
your
adventure take you?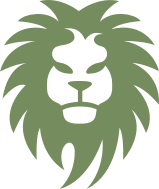 Be a part of something special
Over the past 12 months our volunteers have worked hard to create some amazing results.
Contributing over 58,000 hours, our volunteers have rehabilitated and released 2,601 animals, successfully hatched over 20,700 sea turtles and provided education to over 1,500 children around the world.
Travel stories
Hear from some of our recent volunteers
Avni: What an experience!
What. An. Experience.
I spent 8 weeks on my medical elective with TMR in Sri Lanka. All I can say is wow! Ayomi, Charith and the local team go above and beyond to look after you and make you feel at home. You are living on site with them, so you really feel like part of the family. The accommodation felt very safe. I was in an 8 bed dorm, which was very clean and modern. Ayomi put in effort to include us in unique cultural experiences, for example new year celebrations with the villagers, and celebrating Vesak Poya with a dansal refreshment stall where we gave food out to the community. They are also very open to take on suggestions to make your stay even better! The food they cooked was varied and tasty, with ice cream after every meal!! As for the weekend trips, they were good at giving a taster of various sites around Sri Lanka. I did end up going back to a couple of the places via public transport to experience them better. The hospital experience was very eye opening and there were many opportunities to talk to the doctors about cases or differences in their healthcare system. We were often invited to join in the ward round or medical teaching. I particularly enjoyed the medical ward and paediatric ward at the local hospital. We were also given the chance to spend time at the largest hospital in the south of Sri Lanka, and also visited the community Ayurvedic clinic on a weekly basis where we were taught all about herbal medicine! I have honestly had such a wonderful time and I'm going to miss everyone so much!
More reviews
Find out all about The Mighty Roar
Come and say hello to our dedicated team around the world and learn all about what we do.
In 2017 we started The Mighty Roar to make volunteering projects around the world as affordable and accessible as possible. Read about how we are able to do this, be introduced to our friendly team and see what we hope to achieve in the future.
About us