'Akwaaba' to Africa's golden
child,
Ghana
Immerse yourself into the local community
All of our projects in Ghana are based in the small fishing village of Busua, located on the shores of the Atlantic Ocean in the south. An up and coming surfing hotspot, you will find several chilled-out beach bars and restaurants along the picturesque palm tree lined beach – the perfect setting for relaxing each evening after volunteering!
You will be able to easily explore everything else Ghana has to offer, such as the Cape Coast with easy transport links and our organised weekend trips.
The community based projects will offer an insight into the Ghanaian way of life and everyone will provide you with the warmest of welcomes so you feel at home from day one.
Our programmes start on the 1st and 3rd Saturday of every month throughout the year and you can choose to join us from 1-24 weeks.
Our structured and safe programmes mean volunteering in Ghana is ideal for first time and solo travellers. Volunteering is the perfect way to meet like-minded people and allows you to explore Ghana as a group.

Accommodation & meals
24-hour airport pickup
24/7 in-country & UK support
Pre-departure buddy lists & dedicated Ghana Facebook group

Comprehensive pre-departure information & support
Assistance with all aspects of your trip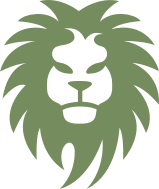 Volunteering opportunities in Ghana
Ghana childcare volunteers
Are you ready to take on a new experience where you can explore the real Africa, make lots of new friends and make a real difference to the lives of young underprivileged children? Your time and effort at our day care centre is vital and you will provide an important contribution to the children's daily lives.
Ghana medical volunteers
This is your chance to gain valuable first-hand experience into the healthcare system in Ghana. You will get a real insight into the difficulties faced and to meet some of the amazing people trying to help make a difference to the lives of the local community. During your time on the placement, you will get to shadow and assist the professional medical staff where you will get an unparalleled experience.
Ghana teaching volunteers
Help teach underprivileged children where you will leave each day with a real sense of achievement. There is no better way to experience life in Ghana, where you will be surrounded by beautiful beaches and jungles and be integrated into the friendly and hospitable culture. You will play an important role in supporting the local teachers and providing a different way on how the children can learn.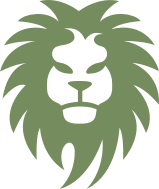 Explore beautiful Ghana