Observe psychiatric
services in
Ghana
Gain a real insight into the mental health care system
Apply now
Duration
1-24 Weeks

Minimum age
16+

Start dates
1st & 3rd Saturday

From
£180
Duration
1-24 Weeks

Minimum age
16+

Start dates
1st & 3rd Saturday

From
£180
Ghana Mental Health & Psychology Experience
Quicklinks
Our mental health and psychology experience will allow participants to see how psychiatric services operate in Ghana. You will gain a deeper understanding, insight and awareness of the mental health care system as you observe and assist in the local government hospital as well as head out regularly into the community on our home visit and outreach project.
By spending time shadowing and observing the mental health team, you will gain a real insight into the struggles faced and the stark contrasts of how a developing country treats their patients.
Ghana's psychiatric services stem all the way back to the early 19th century, where patients who suffered from mental health illnesses would be detained in prisons. This slowly developed into "lunatic asylums" created under the legislation that passed in 1888.
The first purposeful psychiatric hospital was built in Ghana in 1904 with a total of 200 beds. Over the next 60 years, key plays in the Ghana mental healthcare system began to address key issues that were prevalent in the sector. Not only this, but extensive amendments were made to hospital buildings with rapid expansions in staff training and recruitment. As knowledge and understanding began to increase, patents were removed from chains and isolation and more innovative treatments started to emerge.

Despite such advances, many people still choose to practice and believe in more traditional forms of treatment. There are wide beliefs that mental health illnesses are caused by supernatural evil forces that are best exiled by visiting shrines, herbalists centres and prayer camps.

With a population of over 26 million, it is estimated that around 2.5 million of people are currently suffering from some form of mental health illness. With only 13 practising psychiatrists in the public service and occupational therapists, social works and CPNs all hard to come by, inadequate staffing remains a recurrent and big problem.
A recent survey conducted by The World Health Organisation, stated that despite some modest achievements, the situation of mental health programmes, policies and action plan in Ghana was found to be unsatisfactory. It found that many patients were left untreated for patients suffering from many different mental health issues, such as psychosis, schizophrenia, depression, bipolar disorder, dementia and other mental related issues.
Nevertheless, government policy in the long term remains to establish and expand psychiatric facilities in all regional and district hospitals. You will now find registered mental health nurses and psychiatric nurses in many of the regional and district hospitals.
Treatments are now be widely offered in areas such as occupational therapies and community outreach programmes, in line with the new mental health act that passed in 2012. With the aim to combat the stigma and discrimination associated with mentally ill people in Ghana in a more community-based approach – this is where you and volunteers can observe and help!
You will be based at Dixcove hospital and will spend your time shadowing and assisting the mental health team where you can observe consultations, counselling, drug administration and more. Here you will witness varying forms of mental illnesses and will learn a lot about the processes and potential solutions.
Working directly with the mental health team based at the hospital, you will be given assignments, taken through the Mental Health Act and assist with reviewing patient files to evaluate any signs of progress.
Despite the hospital having a large catchment area, many of the surrounding villages are well below the poverty line. With transport costs being high and the stigma still attached to mental health illnesses, many locals chose not to attend the hospital to seek treatment from the team.
The main focus of the programme, to which locals and volunteers will benefit immensely from, is heading out to the community and carrying out home visits. There are currently five CHPZ Zones (community-based health planning services), which are visited on a regular basis – on average two days per week (Tuesday and Thursdays).
There are many activities when carrying out home visits within the surrounding communities:
- Attending and treating patients that have already requested the team's services.
- Identifying potential patients, who, in most cases roam or isolate themselves in specific areas and enrolling them for care with the assistance of their families or local authorities.
- Checking up on patients who did not attend their scheduled appointment for whatever reason.
- Educating everyone interested about the services provided.
There are currently over 200 cases of mental health patients that require scheduled home visits, but due to the lack of funds and medicines (Antipsychotics and Anticonvulsants) there is simply not enough time nor resources to help everyone. We are hoping we can change this, with the help from you and the hospital we can ensure everyone in the community is seen and receive the treatment required.
On an adhoc basis, volunteers can also help organise and run outreach programmes. This can be anything from visiting schools, churches or community gatherings with the sole purpose of educating everyone in attendance about mental health illnesses. We believe this is the best chance of breaking misconceptions and teaching everyone about available treatments and how we can help.
You will feel a part of the team from day one, where the nurses will talk through the different ways in which take care of patients. The friendliness and willingness of these healthcare professionals, together with their high levels of English mean they are always on hand to answer any questions.
As Ghana is a developing country, the facilities and services can sometimes reflect this. Please be aware that from time to time factors outside of our control may limit the project and schedule availability. Anything from doctor strikes to holidays can affect the programme and we will do our best to arrange alternative activities.
This mental health and psychology programme is only available to those already studying a psychology or mental health related degree at university. Please note we cannot guarantee your level of hands-on involvement and this will be at the sole discretion of your supervisor in-country and based on experience, duration and willingness to get involved.
Further Information
"Being able to be truly involved within the community and assisting the local mental health team was simply out of this world. I highly recommend this project for all students looking for experience."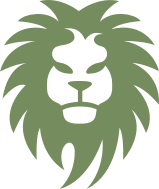 Ghana travel stories
Looking after children in Ghana
I decided to volunteer in Ghana with my partner. Having the opportunity to help make an impact in a community as well as helping the children seemed like the perfect programme!
Assisting in the local hospital in Ghana
The first few days were great, meeting the local people, host families, work colleagues and other volunteers was great fun and I have made life long friends!
Volunteering at Dixcove Hospital in Ghana
I volunteered in Ghana with my colleague in Dixcove Hospital and Busua Community Clinic. Everyone was so welcoming and grateful for our time there.