Explore nature at
its finest in
Africa
An incredible mosaic of landscape, wildlife and culture
Africa is a beautiful and varied continent, with its diversity reflected across the destinations we offer. Everyone knows Africa for its iconic wildlife and famous sunsets, however, it has so much more to offer.
It's never ending landscapes of beautiful beaches, tropical rainforests, red deserts and mountainous peaks stretch as far as the eye can see. The vibrant cities, old cultures and tribes make for an interesting discovery.
If you are looking to volunteer for 1 week or 3 months, all of your time and effort will contribute to long-term sustainable projects and you can leave with a real sense of achievement.

So whether it's heading out onboard a jeep in search of the big five in South Africa, aiding whale shark conservation off the coast of Mozambique, helping underprivileged children in Ghana or taking care of rescued animals in Namibia, this is your chance to experience this incredible continent.
By volunteering in one of our great destinations in Africa, you will get the chance to explore and discover a new country, join in on exciting activities and meet like-minded people with whom will become life-long friends.

The majority of our participants are first-time solo travellers, therefore safety is our top priority. Our pre-departure buddy lists and dedicated Facebook groups allow you to talk with everyone going at the same time to ensure you have a positive experience volunteering overseas.
All of the programmes in Africa include extensive pre-departure information and support, as well as assistance with all aspects of your trip from our UK team. Our dedicated in-country co-ordinators are there to provide you with local support throughout your placement and depending on which programme you choose, also your airport pickup, orientation, accommodation and meals.
Ghana
Known as 'Africa's Golden Child', this tropical paradise is packed with surprises and offers something for everyone. Ghana has the most incredible energy, where you will be welcomed with the universal 'Akwaaba' and smiling faces. An abundance of natural beauty awaits, with secluded pristine white beaches, rugged mountains and waterfalls wherever you turn.
Malawi
Famously nicknamed the 'Warm Heart of Africa,' Malawi is renowned for being one of the world's friendliest destinations. Apart from the legendary Malawian friendliness, what captures you first about this vivid country is its geographical diversity. Home to Africa's third largest lake; Lake Malawi, national parks packed full of exotic wildlife and miles upon miles of untouched wilderness, it's time to get exploring!
Namibia
Few countries can claim limitless horizons, striking landscapes and harsh environments. Namibia is home to the oldest desert where huge dunes tower over the remote wilderness. The diverse wildlife includes the critically endangered black rhinoceros, the tallest elephant in Africa and the largest free roaming cheetah population.
South Africa
Travel along the garden route as you take in the incredible landscapes of the jagged lush green mountains, powdery beaches lapped by two oceans and end up in the world's best city, Cape Town. Wherever you are, you cannot escape the proximity of nature and wildlife. Head out on safari to see the famous big five, take a stroll down to Boulders Bay to see the colony of penguins or dive in the azure seas in search of sharks.
Tanzania
The magic of Tanzania is hard to beat! Imagine a country with the tallest of mountains and the deepest of lakes, where millions of animals roam and where you can awaken to the sunrise in the desert and then watch it set sitting on a soft sandy beach! Boasting three of Africa's Seven Natural Wonders, intriguing cultures and people and being widely renowned as the world's best safari destination, Tanzania should be on everyone's bucket list!
Zimbabwe
Stunning natural beauty can be found all over in Zimbabwe, with national parks that are amongst the finest in Africa (including Victoria Falls), safari scenes that remain remote and unspoilt and locals whose kindness makes any trip unforgettable. The diversity and volume of wildlife is out of this world and when you add in the history and heritage of Zimbabwe, this country has it all!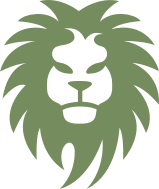 Amazing results
2,601 animals rehabilitated & released
20,755 sea turtles successfully hatched
1,550 children have benefited from education
£310,731 has been donated to our local projects
55,850 hours of help provided by volunteers
You're not alone
94% of volunteers travel by themselves
82% of volunteers are female
Perfect way to make new lifelong friends
Explore exciting destinations as a group
Meet everyone in our Facebook groups
Why The Mighty Roar?
Affordable and transparent fees
Responsible and sustainable projects
Ethical wildlife programmes
100% financial protection
24/7 emergency support