Gain invaluable
medical

experience abroad
Perfect for medical elective placements and more
Medical volunteer and elective programmes
Working alongside local medical professionals you will gain invaluable experience that allows you to see first hand the health care system in a developing country. Whether you are carrying out your medical elective, interested in medicine or are a qualified staff member, our diverse and unique medical experiences will see you confronting different illnesses and treatments, discovering new techniques and methods and to observe how teams work together in often resource stretched settings.
Each of our medical experience programmes encompass many key areas, with most projects being based in large government hospitals. Here you are able to gain exposure in several departments or to focus your placement within your chosen field.
Elective Placements
We host hundreds of university students on their elective placements each and every year. Over the last few years we have built up strong relationships with many universities around the United Kingdom and abroad, with many now actively recommending us to their students. We are able to complete any paperwork required from your university and can ensure that your course requirements are met in terms of minimum hours, placement setting and more.
If you're looking to complete your nursing, midwifery, paediatrics, surgery, physical therapy or dentistry placement, then we have the perfect programme for you. Simply select the correct category below to find the best programme most suitable to your circumstances.
Fully structured programmes ensuring you get the most out your experience
Gain unique experience of the healthcare system in a developing country
Learn new skills as you are tasked with basic procedures under the supervision of local professionals
24/7 in-country & UK support
Comprehensive pre-departure support and assistance with all aspects of your trip

Pre-departure buddy lists and a dedicated Facebook group to talk with other volunteers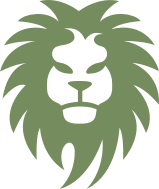 Medical volunteer and elective programmes
Structured & Safe
medical programmes
Each and every year we host hundreds of medical students on their elective placements, qualified professionals & volunteers looking for experience
Read their stories