Gain in-depth medical
experience in
India
Observe & assist in hospitals, clinics and rural camps
Apply now
Duration
1-24 Weeks

Minimum age
16+

Start dates
1st & 3rd Saturday

From
£150
Duration
1-24 Weeks

Minimum age
16+

Start dates
1st & 3rd Saturday

From
£150
India medical volunteers
Quicklinks
Gain vital medical experience abroad with our diverse Indian medical programme. This is your fantastic opportunity to gain first-hand exposure and an in-depth insight into the health care system in India, while also providing an extra pair of hands to help assist.
From observing and following the local staff, you will gain valuable knowledge and an understanding of the problems faced in Jaipur as well as the best procedures and processes to handle them. You will provide assistance and undertake your own tasks under the supervision of qualified professionals.
You will not find a better experience than in Jaipur where you will be placed at free medical camps, local slum clinics within some of the poorest areas as well as in a network of private hospitals.
Suitability
Who is it for?
Medical students, qualified professionals and volunteers with no experience
Departments available
Antenatal, neonatal, labour ward, intensive care unit, general medicine, surgery, orthopaedic, gynaecology, paediatrics, ear, nose and throat, ophthalmology, dentistry, physiotherapy, radiology
Elective placements
Medical, midwifery, nursing, physiotherapy, ophthalmology and dentistry
Background to the medical programme
The healthcare system in India has shown a tremendous improvement over the last few decades. This can be clearly illustrated by the notable improvements in infant and maternal mortality rates as well as life expectancy at birth.
Despite these advancements, India still faces many issues. There remains many differences in the quality of care between rural and urban areas as well as between public and private health care sectors. With the rapid pace of change currently being witnessed in India, it is thought that this spectrum is only likely to widen further - presenting even more complexity in the future.
India has an abysmal record of spending in public health, with a little over 1% of GDP spent on the healthcare system - one of the lowest levels in the world. There is a considerable shortage of hospitals, hospital beds and trained medical staff and so the accessibility among the public is not so good.
The lack of adequate infrastructure and trained staff as well as the unavailability of healthcare services, mean the quality of health care provided is very poor. Due to this, many Indians turn to private healthcare providers (70% of the population), although this option is generally not available to the poor.
The healthcare institutions of Jaipur serve a diverse population with wide ranging medical problems. Many environmental and educational factors impact the well-being of the city's inhabitants, including season changes, extreme weather, poor sanitation and lack of awareness on basic hygiene skills. A vast proportion of the rural population in India still relies on cultural remedies and traditional practices of healthcare.

As you spend time in Jaipur you will get to witness the health care system across many different settings. You will see the big differences in care being provided across the health care sector by observing in state of the art private hospitals as well as in slum clinics located in some of the poorest communities in Jaipur. You will get to see first-hand how cultural factors, scarce resources and a difference in income affect the health care accessible to individuals.
Where will I be volunteering?
Arogyam Slum Clinic - Based in the heart of the slum in Jaipur, Arogyam Slum Clinic provides primary health care including diagnostics, treatment and medicine for all minor ailments. The clinic was primarily set up to cater for the healthcare needs of the population of Jagatpura (one of the poorest slums in Jaipur), many of whom cannot afford the cost of government or private hospitals. The issues that the clinic sees are often a direct result of the patients living in poverty and if it was not for the clinic, many would go untreated.

You will get to work and observe alongside the doctor who single-handedly runs this facility. The doctor plays an important role in the community and has a great rapport with the patients that he meets. On average, the doctor will see around 30 patients every day, although this significantly increases during the change of seasons. The summer months and monsoon season bring with them higher numbers of airborne and waterborne diseases such as malaria, cholera, typhoid and hepatitis A.
Volunteers here will be able to assist the doctor and nursing staff and will be able to carry out many basic procedures – only of course if this is something you are comfortable with. You will often find yourself taking blood pressure, giving medicine, checking temperatures, changing drips, providing vaccinations and more! Some of the more common activities within the clinic include childcare and development, midwifery assistance and prenatal care, immunisation and birth control as well as so much more.
On a regular basis you will be able to join the nursing team who carry out their rounds around the local villages. You will assist in taking samples from the households in the slum areas on AID awareness, women's healthcare, sanitation and hygiene campaigns. There is no better way to be truly immersed within the local community where you feel you are making an actual difference!
Cure-well Hospital - For a slightly different perspective, lend your skills and observe in Cure-well Hospital. This mid-sized private hospital (with 55 beds) was inaugurated in 1999 and sees around 300 patients per day. This is the perfect opportunity to shadow within a large hospital and carry out basic health checks on patients during the doctor's rounds. This is a real eye-opening experience to see the differences in healthcare between India and those at home.
If you are interested in witnessing surgeries then Cure-well perform around 150 major and minor operations every month. These are predominantly ear, nose and throat (ENT) surgeries, however, the hospital offers an extensive range of medical services covering many specialty areas. During your time here you will get to observe within the following departments; general medicine, general surgery, paediatrics, orthopaedic, gynaecology, ophthalmology, urology, dentistry, physiotherapy, pharmacy, radiology and more.
Tagore Hospital - This large state of the art private hospital is located in the heart of Jaipur in Mansarovar and sees on average 5,000 patients per month. The speciality hospital was inaugurated in 2016 and comprises of over 300 beds, over 200 trained staff and a total of 13 departments. These include; general medicine and surgery, orthopaedic, gynaecology, neonatal intensive care, general intensive care, paediatrics, ear, nose and throat, ophthalmology, dentistry, physiotherapy, radiology, pharmacy and more.
You will be able to get to see a different side to the health care system in India and how having greater wealth increases your options and services when it comes to needing treatment.
Slum outreach projects - On a periodical basis, we run free medical camps in the slum communities around Jaipur. Working alongside a local doctor and nurse, these campaigns are designed to offer free primary healthcare and medical check-ups to the locals who have the greatest need at the time. Although we try our best to run the outreach programmes as often as possible, it does depend on several factors that are outside of our control.
What is my role?
Your role on the medical programme will be largely observational, however, you may be assigned some very basic hands-on involvement. This could include taking blood pressure and sugar levels, administering IV injections, dressing wounds, taking temperatures etc. and will be carried out under the supervision of a medical professional. Although we cannot guarantee this and it is at the sole discretion of your local supervisor, feedback from past volunteers suggests most students get involved with basic activities as listed above.

During your time in India you will have the opportunity to learn something new every day. You will discover new perspectives and cultural attitudes towards medicines, learn how to collaborate with people from a different culture and develop a new range of skills. Being based within the slum clinics, you will learn about interesting clinical signs and syndromes only typically found within the slum communities. You may encounter different scenarios that are not so common back at home, including dengue fever, rabies, snake bites and motorcycle accidents.
You will gain hands on training, supervised by experienced English-speaking medical experts. You will receive ongoing training and mentoring from the local doctors / supervisors who will ensure they translate everything so you can be fully involved. This is your chance to vastly increase your own knowledge by being fully involved in the day-to-day activities of the hospital, observing the doctors and nurses and helping out in simple but practical ways.

Our India medical experience welcomes people from all backgrounds. So if you have just left school and are looking for experience to boost your university application (pre-med), currently a university student organising an elective placement overseas or are a trained professional - this is the perfect programme for you.

Depending on your total duration on the programme and if you have any specific requirements for your time in India, you will get the opportunity to observe and help across many departments. The full list can be found further above but can include nursing, surgery, maternity, paediatrics and more.

We are able to offer a more specific programme for medical, midwifery, dentistry, physiotherapy and nursing students looking to take part in an overseas elective. We are able to tailor the programme to provide you with a unique experience that will meet all of your requirements and maximise your time abroad. Our UK and local teams are able to complete any necessary paperwork for your university or other scheme.
What will a typical day look like?
Your varied role and the ever-changing scenarios of the different hospitals will mean every day is different. Each hospital has different shift patterns on offer and depending on what departments and specialities you are interested in will dictate where you are based during your time in India and at what times.
The majority of volunteers love to spend at least some time at Arogyam Slum Clinic, who run two shifts per day - 8am-12pm and 5pm-10pm. The other hospitals where you can be placed operate two or three 4-hour shifts each day. We recommend alternating your shift patterns to ensure you get a broad overview throughout your time in each hospital.
If you are volunteering on the India medical programme as part of your medical elective placement, then we can ensure that you work the required amount of hours per week.
Once you have finished your placement for the day, all volunteers (across all programmes) always meet at the accommodation. You will then have plenty of time to explore the nearby area, visiting restaurants, markets and more.
Transport to and from the hospitals is not included within the programme fee but is arranged by our local team and carried out by a private car or tuk tuk. The journey takes between 10 and 30 minutes (depending on your placement) and you should budget around £2/£3 per day.

Where will I be staying?
During your time volunteering in India you will be staying within our volunteer accommodation in a quiet residential suburb of Jaipur. Everything you need can be found within a short 20 minute drive with large shopping malls that have western restaurants like Pizza Hut and Subway, as well as convenience shops and ATMs. If you are looking for a more local and cultural approach, then you can explore the bustling bazaars and markets where you will have ample opportunity to sample some mouth-watering cuisine and purchase some gifts.
Jaipur is located in the heart of the Golden Triangle and boasts many significant sights including Amber Fort, Hawa Mahal (Wind Palace), the Pink City Bazaars and so much more! On the weekends you can also head further afield to walk the crowded streets of Delhi, see the iconic Taj Mahal at sunrise or party on the beaches of Goa.
Other things to consider
Level of involvement - Although your role at the hospitals is largely observational, the majority of volunteers are assigned basic hands-on tasks such as taking blood pressure and blood sugar levels, dressing wounds, administering IV injections, recording temperatures and more. Please note we cannot guarantee your level of involvement and this will be at the sole discretion of your supervisor in-country.
Trained professionals - We welcome trained and qualified professionals to come and assist on our medical programme in India. Once you have confirmed your placement we will be in contact to confirm credentials and work out your placement schedule.

Helping on multiple projects - Whilst in India you will also have the opportunity to get involved with our teaching, childcare and special needs childcare programmes at no additional cost.

Weekends and free time - You will have every weekend off from volunteering and this is the perfect time to explore everything this amazing country has to offer. You are more than welcome to simply relax around the accommodation and enjoy the nearby attractions, but most volunteers will use this time to travel and see the country. Further down this page you will come across many suggestions and ideas on where you could go. Alternatively, if you are looking to see as much of the country as possible during this time, travel with other volunteers and be accompanied by one of our local team members, then you may be interested in one or more of the organised weekend trips we run.
Further Information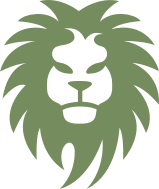 Volunteering in India
I volunteered in India for 5 weeks in a private hospital in the emergency department. It was an amazing experience I will never forget. I learnt some new skills and i could appreciate a different health system.I lived with some others volunteers who really become my Indian family.If i can make... Read More
Volunteering in India
I volunteered in India for 5 weeks in a private hospital in the emergency department. It was an amazing experience I will never forget. I learnt some new skills and i could appreciate a different health system.I lived with some others volunteers who really become my Indian family.If i can make a suggestion to improve the program, the breakfast and dinner was almost the same every day so it will be better to vary the type of food.I suggest this program to people who wants to discover new culture and share their opinions with people from all over the word.
India Medical Experience
I absolutely loved my India medical experience! The local team were incredible and kind, welcoming, warm and I felt really safe. They made sure we saw the best of India! The Doctor and staff we worked with in the clinic were amazing! India was more than I could have hoped for, it was one of th... Read More
India Medical Experience
I absolutely loved my India medical experience! The local team were incredible and kind, welcoming, warm and I felt really safe. They made sure we saw the best of India! The Doctor and staff we worked with in the clinic were amazing! India was more than I could have hoped for, it was one of the best experiences of my life!
The Mighty Roar medical experience
Great mix of volunteering and sightseeing. Hospital volunteering could have been better organised, but as expected for India. The slum clinic provided me with good practical experience. All project co-ordinators in India were very helpful and friendly.