Help to make a change
where it is most
needed
Have a profound impact on the lives of people with learning disabilities
Apply now
Duration
1-24 Weeks

Minimum age
17+

Start dates
1st & 3rd Saturday

From
£160
Duration
1-24 Weeks

Minimum age
17+

Start dates
1st & 3rd Saturday

From
£160
India special needs childcare volunteers
Quicklinks
Do you want to make a difference in someone's life whilst experiencing a diverse and culturally rich country? Come and help in India on our rewarding childcare programme that is having a profound impact on the lives of people with learning disabilities and help to make positive change where it is needed the most!
Understanding the needs of people with learning disabilities is integral to helping them to live full lives and to achieve their potential. Lend your support to the local teams and see how the students thrive with the right care and attention.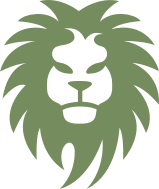 Making a difference in India
I have volunteered several times before this, but I have to say this programme was by far the most meaningful and rewarding. The other volunteers, teachers and local team were all amazing and made my time in India the best. Being able to help with the daily care of the children and form close bon... Read More
Making a difference in India
I have volunteered several times before this, but I have to say this programme was by far the most meaningful and rewarding. The other volunteers, teachers and local team were all amazing and made my time in India the best. Being able to help with the daily care of the children and form close bonds was just amazing and I cannot wait to go back to Jaipur next year.
Background to the childcare programme
A mixture of limited access to special resources and a lack of awareness has left many disabled people in India without the care they desperately need. Many attitudes towards disability have been influenced by the concept of Karma. Unfortunately, it is frequently perceived that having a disability is due to being punished for actions in a past life. People with special needs face many barriers during their lives, including within the Indian education system.

The Indian government has recently made various changes to the laws to enable young people with disabilities to receive an education. Despite this huge, positive move, there is still a great lack of clarity within local departments and limited access to resources, which is having a severe impact on the education and experience these young people receive.
It is widely thought that children with special needs are five and a half times more likely to not attend school than non-disabled children in India. The few that do get the chance to receive an education rarely progress beyond primary school level. Currently, 52% of adults with disabilities are illiterate, compared to 35% amongst the general Indian population. On top of this, 74% of people with physical impairments are unemployed.
Although there is more focus on providing centres and assistance for children with special needs, there is still a long way to go. Complex needs require dedicated time, but teachers are often taking care of a large number of students at one time and are not always able to provide the one-to-one care that the students need. The lack of funding has resulted in limited resources being available to actually help aid with education and care.
Your help caring for the pupils and assistance with the general running of the care facilities will be hugely beneficial to both the students and the teachers. The children who attend have a variety of disabilities including cerebral palsy, autism and down syndrome. You will see how attentive care and innovative teaching and therapy can build the students' confidence and develop their skills.
Where will I be volunteering?
We currently work with two local NGOS who are doing amazing work and making a real difference in people's lives. Prior to their existence, there was only one institute in Jaipur that focused on the development of people with intellectual disabilities. Each school was set up due to the desperate need for more specialised care for people with learning disabilities and each offer a big contrast from one another.
Akansha - Akansha is a family run project situated in the Sanganer area and was established when the owners became aware of the need when looking after a family member who had learning disabilities. They realised that many families were struggling to provide the necessary care and so decided to extend their assistance out into the local community. The centre currently takes care of 26 students every day of the week and have 4 local staff members that you will work alongside.
Disha - Disha is a much larger organisation that caters for over 170 students ranging from 5 to 25 years old and is located in Nirman, in one of the more wealthier suburbs of Jaipur. Established in 1995, their primary aim is to provide each and every student with an environment which maximises their learning ability to allow everyone to reach their full potential. There are 17 permanent staff that look after many sections including; teaching, physiotherapy, aqua therapy, computer classes and more.
What is my role?
You will provide valuable care and a attention for the children who most need it on any given day. Although there are no strict itineraries, there are certain activities and classes that run on a day-to-day basis that you will be able to get involved in and assist with.
You can expect to get involved in a range of different activities and have many different roles throughout your time at the centres. This could include storytelling, physical exercise, teaching English, singing songs, playing games and volunteers with the relevant experience can help with more specialist therapy tasks.
A large amount of patience, energy and enthusiasm is required, with each day bringing new challenges and tasks. Although the project does have challenging aspects, especially in the first few days, previous volunteers feedback suggests that this is one of the most rewarding projects that they have done. This worthwhile programme will give you a unique insight into Indian culture and is a great opportunity for you to truly make a difference.
What will a typical day look like?
Volunteering with children in these busy centres will ensure that no day is ever the same! You will be volunteering from Monday to Friday between 10am and 3pm, although hours can change depending on the season and placement.

Although transport is not included within the programme fee, our local team are there to arrange everything with you and ensure you are happy. The centres are located around 20 minutes away from the volunteer accommodation and you should expect to budget £1-£3 per day.
During the afternoons, we recommend that volunteers come together to plan some activities for the following day. Once finished, you will still have plenty of time to explore everything Jaipur and the surrounding areas have to offer.
Where will I be staying?
During your time volunteering in India you will be staying within our volunteer accommodation in a quiet residential suburb of Jaipur. Everything you need can be found within a short 20 minute drive with large shopping malls that have western restaurants like Pizza Hut and Subway, as well as convenience shops and ATMs. If you are looking for a more local and cultural approach, then you can explore the bustling bazaars and markets where you will have ample opportunity to sample some mouth-watering cuisine and purchase some gifts.
Jaipur is located in the heart of the Golden Triangle and boasts many significant sights including Amber Fort, Hawa Mahal (Wind Palace), the Pink City Bazaars and so much more! On the weekends you can also head further afield to walk the crowded streets of Delhi, see the iconic Taj Mahal at sunrise or party on the beaches of Goa.
Other things to consider
Helping on multiple projects - Whilst in India you will also have the opportunity to get involved with our teaching and childcare programmes at no additional cost.
Resources and donations - Resources can be very limited on our programmes in India and we would really appreciate any additional support that can be provided. It would be amazing if you could bring any materials associated with your project, including pens, paper and anything else you think will aid your time on the programme.
Weekends and free time - You will have every weekend off from volunteering and this is the perfect time to explore everything this amazing country has to offer. You are more than welcome to simply relax around the accommodation and enjoy the nearby attractions, but most volunteers will use this time to travel and see the country. Further down this page you will come across many suggestions and ideas on where you could go. Alternatively, if you are looking to see as much of the country as possible during this time, travel with other volunteers and be accompanied by one of our local team members, then you may be interested in one or more of the organised weekend trips we run.
Further Information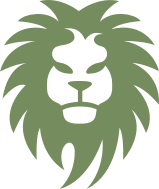 India travel stories
University medical placement in India
Hear all about my travels and hospital volunteer placement in India as part of my university placement. I would 100% recommend this trip to future volunteers and to anyone considering doing this programme. It was honestly one of the best experiences of my life!