Get set for an authentic
adventure in
Cambodia
The magic extends far beyond the walls of Angkor Wat
Delve into the deep jungles of Cambodia as you help rescued elephants in the province of Moldulkiri or help on our fantastic teaching and childcare programmes, setup by the community for the community in Siem Reap.
Your time and effort will go a long way in helping on these rewarding programmes and will allow you to experience a different side to Cambodia - far away from the normal tourist itineraries.
Our projects are based in rural locations where you can experience the more relaxed way of life, with panoramic views across rice paddies and the jungle.
Our programmes start on selected Saturdays of every month throughout the year and you can choose to join us from 1-24 weeks.

Our structured and safe programmes mean volunteering in Cambodia is ideal for first time and solo travellers. Volunteering is the perfect way to meet like-minded people and allows you to explore Cambodia as a group.
Accommodation, meals and airport pickup

24/7 in-country & UK support



Pre-departure buddy lists and a dedicated Cambodia Facebook group to talk with other volunteers
Assistance with all aspects of your trip and comprehensive pre-departure information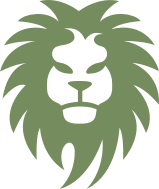 Volunteering opportunities in Cambodia
From £620
Cambodia Elephant Sanctuary
Help elephants in their natural habitat at this unique elephant sanctuary located deep in the Cambodian jungle. Dedicated to helping rescued elephants, you'll trek into the jungle every day to observe and care for the 10 Asian elephants that call this 1,500-acre forest home. The 100% ethical and responsible sanctuary will allow you to experience elephants acting naturally, foraging and interacting together. The elephants can be seen bathing in the natural rivers and bulldozing trees to get to the best luscious leaves.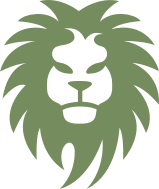 Ideas for your free time in Cambodia
Beaches
Cambodia is famously known for it's rich cultural history and the many temples that you can visit. However, the country has hundreds of miles of beautiful beaches along the Gulf of Thailand and 60 offshore paradise islands waiting to be explored and enjoyed. Varying from remote and raw beaches to developed beach resorts - there is something for everyone.
Towns
Cambodia is dotted with an array of unforgettable towns and experiences that will ensure you have a memorable time visiting the Kingdom of Wonder. From the laid back towns in the jungle-swathed countryside suited to the more intrepid traveller, to the buzzing capital of Phnom Penh that allows you to explore the frenetic pulse of contemporary Cambodia.
Points Of Interest
When many people think of Cambodia, nine times out of the ten the only thing that comes to mind is the temples of Angkor Wat. The stunning temples are the obvious draw for most tourists, but the country has so much else to offer: tropical beaches, colonial buildings and an abundance of natural attractions. Check out some of our favourite points of interest.