A land of staggering
natural beauty,
Vietnam
Jagged peaks, tiered paddy fields & pristine beaches
Experience the hustle and bustle of Ho Chi Minh City as you weave in and out of the millions of scooters dashing down the road. Our volunteer accommodation is situated in a quiet and peaceful suburb, with all amenities and touristy attractions less than 20 minutes away.
Unforgettable experiences are everywhere in Vietnam and the country is filled to the brim with exciting and unique things to do and spectacular destinations to see - no trip would be complete without a tour around Halong Bay!

Get ready for an adventure where you will immerse yourself within the local community, help on worthwhile teaching and childcare programmes, meet like minded people and create lasting memories.

Our programmes start on the 1st and 3rd Saturday of every month throughout the year and you can choose to join us from 1-24 weeks.

Our structured and safe programmes mean volunteering in Vietnam is ideal for first time and solo travellers. Our pre-departure buddy lists and dedicated Facebook group allow you to talk with everyone going at the same time as well as previous participants. Volunteering is the perfect way to meet like-minded people and allows you to explore Vietnam as a group.
What's included
Accommodation, meals and 24-hour airport pickup
24/7 in-country & UK support
Pre-departure buddy lists and a dedicated Vietnam Facebook group to talk with other volunteers
Assistance with all aspects of your trip and comprehensive pre-departure information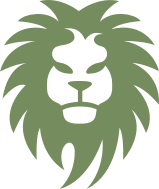 Volunteering opportunities in Vietnam
From £420
Vietnam Medical Experience
Volunteer in a busy district hospital in Ho Chi Minh City, where thousands of patients pass through every day. This is the perfect opportunity for you to be exposed to a wide variety of illnesses and is the perfect setting to gain vital first-hand experience of the diverse healthcare system in Vietnam.
From £210
Vietnam Childcare Volunteers
Are you someone who is hard working, caring and able to understand and adapt to the differing needs of children? If so, you would be the perfect person to come and continue the great work that goes on day in day out in Vietnam. Help underprivileged children in and around Hanoi where your time volunteering will be greatly appreciated by the local community.
From £210
Vietnam Teaching Volunteers
Come and enjoy stunning Vietnam where you will help children to improve their futures by teaching them English. Get to know lots about the vibrant and diverse Vietnamese culture when you immerse yourself within this warm and welcoming community.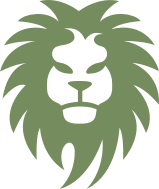 Ideas for your free time in Vietnam