Play an important role in
the lives of
children
Helping children of differing needs across several settings in Hanoi
Apply now
Duration
2-24 Weeks

Minimum age
18+

Start dates
1st & 3rd Thursday

From
£310
Duration
2-24 Weeks

Minimum age
18+

Start dates
1st & 3rd Thursday

From
£310
Vietnam childcare volunteers
Quicklinks
Are you someone who is hard working, caring and able to understand and adapt to the differing needs of children? If so, you would be the perfect person to come and continue the great work that goes on day in day out in Vietnam.
Help underprivileged children in and around Hanoi where your time volunteering will be greatly appreciated by the local community. The children will love the attention and care they receive and the experience will not only change their lives but also yours!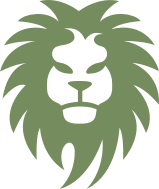 Creating amazing memories
I volunteered in Vietnam for 3 weeks and my time was filled with the most amazing memories, coolest experiences and funniest stories. Thank you to everyone for taking care of me and supporting me, my stay here was the greatest, you will all forever be in my heart.
Background to the childcare programme
Although Vietnam has now been at peace for many years, effects from the war continue to haunt not only the adult population of this beautiful country, but also its children. With many people affected by Agent Orange, it is reported that nearly seven million people in Vietnam are disabled, which equates to 8% of the total population!
As with most developing countries, disabled people in Vietnam do not receive the level of support they so desperately need and this is where you and other volunteers can really help make a difference.
By assisting the local staff, you will be able to enhance the work that currently goes on and provide greater care and opportunities for the children that attend one of the many centres we support. Although at times the work will be challenging, you will leave this rewarding experience knowing you have played a major role in helping the children.
Using your creativity, emotion and resourcefulness, you will be able to provide the love and attention the children need and through your hard work and dedication, you will not only change their lives but yours as well. With limited resources and overcrowding, we desperately need volunteers to help take some of the burden from our staff to ensure that the proper care and attention can be given to everyone.
Where will I be volunteering?
Friendship Village - The Friendship Village provides a place to live, necessary medical care and constant supervision for physically and mentally disabled children. The children that live here are generally here because parents cannot care for them adequately due to the severity of their condition, poverty or the parents themselves having related health problems.
The Friendship Village complex is composed of two living quarters, two classroom buildings, a health centre and a few other buildings used by the staff for cooking and general administration. It also has an assortment of vegetable gardens that helps to feed all of the residents as well as raising additional funds by being sold at the local market.
Home to 130 residents from all over Vietnam, you will be volunteering with children and young adults aged between 4 and 26 years old. The residents' disabilities include autism, cerebral-palsy, downs-syndrome, physical deformation and severe mental disability.
You will be working along side the local staff that include nurses, medical technicians, therapists, teachers and caregivers.
Morning Star - The Morning Star Centre is a non-profit, non-governmental organisation that was founded in 1995 for the early detection and care of mentally impaired children.
Caring for over 190 children with disabilities such as downs-syndrome, autism and cerebral palsy, the 90 or so staff comprise of teachers, psychologists, nurses, doctors and physiotherapists. You will be working alongside everyone to ensure the children (aged between 1 and 16) get the one to one interaction and attention they need.
The centre strives to provide education to help increase the children's independence and confidence and to increase their chances of being enrolled in professional courses and to play their part within the local community.
This well organised and structured centre means volunteers can easily follow the activities planned and provide crucial support to the children. The children are grouped in smaller classes of between 10 and 20 with on average 2 to 3 teachers. The classes are tailored to the needs of the children and where possible, prepares them to enter mainstream education.
Phuc Tue Centre - Established in 2001, the centre provides care to around 75 children and young adults aged between 2 and 22 years old. This non-government centre provides care for mentally and physically impaired children, who are suffering from the effects of agent orange, autism, down syndrome and Japanese encephalitis.
The Phuc Tue Centre aims to provide the children with the support and opportunities needed to facilitate them to become as independent as possible - with the hope of them being able to integrate into mainstream society.
The children are split across 4 classes with 12 teachers working at the centre. Alongside providing fundamental care and basic education, the programme also includes physical education, therapy, yoga, painting and poetry.
What is my role?
This rewarding and worthwhile programme will see you helping children of differing needs across several care centres, kindergartens and hospitals around the capital. Although each placement will differ, in general you can expect to provide daily hands-on care, interaction and attention to the children who need it most. You will play an important role in their daily lives and provide vital support and care for the children with every small step and action making a huge difference.

You will be able to help out in a number of different ways by collaborating with the local staff and creating exciting and engaging activities and lessons. You can also expect to assist staff in providing rehabilitation exercises, caring and playing, teaching basic subjects, arts and crafts and feeding the children.
There is no better way of helping than by volunteering in one of the worthwhile care centres around Hanoi. Every day will be different, but as you get to know the children and their routines, as well as develop special relationships with them, you will soon reap the rewards and benefits.

What will a typical day look like?
You are expected to volunteer 4 days per week, however, Monday through to Friday is also possible. Although volunteering times differ slightly depending on your assigned placement, you will typically volunteer for around 4 to 6 hours per day. This will generally be split between morning and afternoon shifts, for example 9am-12pm and then again at 2-5pm.
Transport costs are included within the programme fee and you will make use of the capital's excellent public bus network. You will either be provided with a bus pass in-country or reimbursed your travel fares on a regular basis.
At the end of every day, volunteers from all programmes meet back at the accommodation to have a delicious meal or head out and explore Hanoi - especially The Old Quarter.
Where will I be staying?
While volunteering in Vietnam, you will be staying within our dedicated volunteer accommodation located just outside of the centre of Hanoi. This peaceful and friendly neighbourhood is the perfect base camp for volunteering and exploring everything Northern Vietnam has to offer. You'll have plenty of opportunities to explore the capital at your leisure. Whether you want to have a gentle stroll down to the market, try some mouthwatering street food or are after a more lively atmosphere in the Old Quarter, then Hanoi has it all!
Being the capital, there are great transport links to allow you to explore everything Vietnam has to offer. If you wish to go on an overnight cruise around Ha Long Bay, spend your days trekking through Sapa or relax on the golden sandy beaches along the Eastern coast then everything is easily reachable.
Other things to consider
Project placements - As we support a wide range of centres across Hanoi (including many more than listed above), it is important to note that it is not always possible to place you within any preferred centre. You are more than welcome to request your preferred option when applying under the 'special requirements' box during the application process, but this cannot be guaranteed.

Resources and donations - Resources can be very limited on our programmes in Vietnam and we would really appreciate any additional support that can be provided. It would be amazing if you could bring any materials associated with your project, including pens, paper and anything else you think will aid your time on the programme.
Weekends and free time - You will have every weekend off from volunteering and this is the perfect time to explore everything this beautiful country has to offer. You are more than welcome to simply relax around the accommodation and enjoy all of the amenities and attractions the capital has to offer, but most volunteers will use this time to travel and see the country. Further down this page you will come across many suggestions and ideas on where you could go. Alternatively, if you are looking to see as much of the country as possible during this time, travel with other volunteers and be accompanied by one of our local team members, then you may be interested in one or more of the organised weekend trips we run.
Further Information