Europe has a lot to offer &
it's right on your
doorstep
You don't have to go far for rewarding projects & picturesque landscapes
Often overlooked, Europe has so much to offer with many natural hidden gems, amazing wildlife and rich culture. There's no need to travel to the other side of the world in search of endangered animals, beautiful scenery or vibrant cultures, they can be found right on your doorstep!
When looking to volunteer abroad, many people choose to look at Africa or Asia. However, this diverse continent is the perfect place to help the abundant marine life that call our waters home. With short flight times, western values and many picture postcard landscapes, the perfect trip awaits.
If you are looking to volunteer for 1 week or 3 months, all of your time and effort will contribute to long-term sustainable projects and you can leave with a real sense of achievement.

So whether you are exploring the Melissani caves in Greece while conserving sea turtles or climbing Mount Teide to see the sunrise over Tenerife during your free time researching dolphins and whales, Europe has a lot to offer.
By volunteering in one of our great destinations in Europe, you will get the chance to explore and discover a new country, join in on exciting activities and meet like-minded people with whom will become life-long friends.
The majority of our participants are first-time solo travellers, therefore safety is our top priority. Our pre-departure buddy lists and dedicated Facebook groups allow you to talk with everyone going at the same time to ensure you have a positive experience volunteering overseas.
All of the programmes in Europe include extensive pre-departure information and support, as well as assistance with all aspects of your trip from our UK team. Our dedicated in-country co-ordinators are there to provide you with local support throughout your placement and depending on which programme you choose, also your airport pickup, orientation, accommodation and meals.
Greece
Relatively untouched by tourism, this is your chance to take the slower pace of life. Wander the many areas of unspoilt natural beauty, from impressive limestone cliffs, rugged green landscapes to long stretches of pristine sandy beaches. If you're looking for paradise closer to home, then look no further than Kefalonia, Greece.
Portugal
Portugal is once again emerging into the spotlight and is becoming one of the most popular holiday destinations in Europe. Portugal has it all; centuries old historic cities, world-renowned cuisine, natural and vast landscapes, long hot summers and some of the worlds most spectacular beaches - do you need anymore reasons to visit?
Tenerife
Tenerife boasts impressive and diverse landscapes. From the dominant volcanoes, stunning picturesque beaches and crystal clear waters full of marine life. No matter what season you visit, you're guaranteed sun - where else offers that?! Whether you're an adrenaline seeker or just looking to laze in your free time, Tenerife has something for everyone.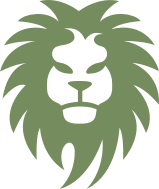 Amazing results
2,601 animals rehabilitated & released
20,755 sea turtles successfully hatched
1,550 children have benefited from education
£310,731 has been donated to our local projects
55,850 hours of help provided by volunteers
You're not alone
94% of volunteers travel by themselves
82% of volunteers are female
Perfect way to make new lifelong friends
Explore exciting destinations as a group
Meet everyone in our Facebook groups
Why The Mighty Roar?
Affordable and transparent fees
Responsible and sustainable projects
Ethical wildlife programmes
100% financial protection
24/7 emergency support