Find your happy self in the
land of smiles,
Thailand
All of our projects in Thailand are based in a small village in the region of Phetchaburi, around 170km south of Bangkok. Here you can experience the true Thai culture and enchanting scenery, while helping on the worthwhile and rewarding wildlife programmes.
You will not be far away from the picturesque seaside towns of Cha-Am and Hua-Hin and also Kaeng Krachan National Park where you can head out on safari. You can also make use of the luxurious spa just down the road, where you can enjoy a massage, go for a swim and have a delicious meal.
Thailand is a paradisiacal country saturated in culture and history. If the pristine white beaches and the relaxed atmosphere don't win you over, then the food and people will!
Our programmes start on every Sunday throughout the year and you can choose to join us from 1-12 weeks.

Our structured and safe programmes mean volunteering in Thailand is ideal for first time and solo travellers. Volunteering is the perfect way to meet like-minded people and allows you to explore Thailand as a group.

What's included
Accommodation, meals and 24-hour airport pickup
24/7 in-country & UK support
Pre-departure buddy lists and a dedicated Thailand Facebook group to talk with other volunteers
Assistance with all aspects of your trip and comprehensive pre-departure information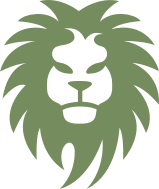 Volunteering opportunities in Thailand
From £360
Thailand Elephant Refuge Centre
This is your chance to get hands on working experience with the majestic Asian elephants in this 100% ethical sanctuary in beautiful Thailand. The elephant refuge sanctuary provides support and care to over 20 elephants that have all come from abused and neglected backgrounds. Located in a tropical region about 160km south of Bangkok.
From £340
Thailand Wildlife Rescue Centre
Thailand has a rich biological diversity which has sadly decreased in recent years due to human exploitation. That, coupled with habitat loss and habitat degradation, is pushing much of the Thai wildlife to the brink of extinction. The Wildlife Rescue Centre is the perfect place for volunteering to help combat that. If you're enthusiastic and passionate about wildlife, you're what we need to assist with the general upkeep of the project throughout the year.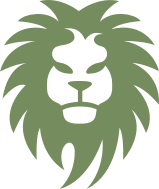 Ideas for your free time in Thailand