Get hands on experience
with Asian
elephants
A safe refuge sanctuary for over 20 elephants
Apply now
Duration
1-12 Weeks

Accompanied age
14+

Minimum age
18+

Start dates
Every Sunday

From
£360
Duration
1-12 Weeks

Accompanied age
14+

Minimum age
18+

Start dates
Every Sunday

From
£360
Thailand elephant refuge centre
This is your chance to get hands on working experience with the majestic Asian elephants in this 100% ethical sanctuary in beautiful Thailand.
The elephant refuge sanctuary provides support and care to over 20 elephants that have all come from abused and neglected backgrounds. The centre is located in a tropical region about 160km south of Bangkok. Situated within temple grounds just outside of a small village, this beautiful and peaceful environment is perfect for the animals to retire to.
In Thailand, like in every country in the world, animals are widely abused and exploited for profit and human gratification. It is a known fact that Thailand's elephant population is struggling for survival with an estimated 2,200 individuals remaining.
Historically, domestic elephants have been used mainly in the logging industry, ironically and unwillingly helping to destroy the very habitat they need to survive. However, after being banned in 1989, most of the logging elephants ended up being used within the tourist industry.
This can involve providing rides all day that puts a huge strain on their back or they are chained without being able to move a single step for photo props.
Another fast emerging activity is for the elephants to be used to make a living by begging on the streets of big cities, where they walk day and night on dirty and traffic-congested streets. This is not only detrimental to their health and very stressful, but often many end up being involved in traffic accidents.
Unfortunately, in Thailand there are currently no laws to prevent this abuse and mistreatment.
The elephant refuge centre was founded back in 2001 with the intention to rescue as many neglected elephants as possible. Their aim is to rehabilitate them as far as is feasible to allow them to live the rest of their lives in a safe environment as close to nature, while providing the best possible care.
They also aim to protect wild animals and their habitat from destruction through educating and raising awareness, not only with the locals but also the masses of tourists that flock to Thailand every year. The centre is always actively developing programmes to rescue, rehabilitate and release captive animals with the hope of restoring Thailand's wild animal populations and habitats back to the thriving ecosystems they once was.
Due to the scale of the work and daily care that is needed within the sanctuary, staff are often overstretched and resources limited – this is where you come in! Working alongside the local staff, you will play a vital role to support and assist with caring for the elephants; many of whom arrive with severe health problems and bear scars of previous abuse.
The extra support from volunteers is crucial to ensure that every animal receives the optimum level of care and also allows the local team to focus on other important tasks such as animal rights campaigning and education.
The working day starts at 06:30 at the volunteer house and you will normally finish around 17:00pm. You will of course get several breaks throughout the day for breakfast, lunch and water / toilet breaks. You are expected to work a 5/6 day week and some tasks can be quite physically demanding. You will be assigned to a work group each day by one of the local coordinators and told your schedule for the day.

As the centre is a non-profit organisation, they are dependent on not only your help but also your donations. The money you pay to volunteer goes directly to the running costs of the sanctuary and to ensure it is possible to continue providing the care the elephants need.
You will be taught everything you need to know about the care of these gentle giants. You will work hands-on with the elephants, with typical duties including; feeding the elephants, cleaning their enclosures, washing the elephants, walking the elephants to the forest, creating enrichments, maintaining enclosures, pools and mud baths as well as harvesting plant matter (such as banana trees and grasses).
The large elephant enclosures, up to 5 hectares each all have natural lakes, trees and grazing areas to allow them space to move around and socialise. Local forests and grasslands are also be regularly purchased, where elephants can roam in their natural habitat.
The sanctuary is based within a bigger wildlife rescue centre (that you can also volunteer on), who have rescued thousands of animals since they started. You will have the opportunity of seeing many other animals, including; gibbons, macaques, civets, lorises, fishing cats, hornbills and bears.
You will be living within the grounds of the sanctuary, where all of the animals are just a short walk away! When you come to volunteer, not only do you get the chance to work close to amazing wildlife, you get the chance to meet and work with people from all around the world and experience an entirely different culture.
Further Information
"If you want to contribute to an important cause, to have an amazing adventure, meet incredible people and look after elephants that are in need of care, then this is the project for you."
Activities
Feeding

Preparing food and feeding the elephants is a daily task.

Cleaning the enclosures

Cleaning their enclosures.

Washing the elephants

Washing the elephants.

Walking the elephants

Walking the elephants to the forest to allow them to forage on natural foods.

Providing enrichment

Creating enrichments to stimulate the elephants.

Maintenance

Maintaining enclosures, pools and mud baths.

Harvesting plant matter

Harvesting plant matter, including banana trees and grasses to feed the elephants.

Wildlife rescue centre

Looking after the other animals within the wildlife rescue centre (when needed).

General tasks

In addition to the above tasks, you may also allocated other duties that are shared between all volunteers. This may include caring for the rescued dogs and cats that live on site as well as basic accommodation tasks.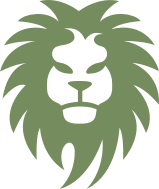 Thailand travel stories
Volunteering with elephants in Thailand
After checking The Mighty Roar's feedback and reading about the project, I decided to volunteer in Thailand with elephants. I would highly recommend it to everyone!