The Mighty Roar
programme
pricing
Affordable and transparent fees
The Mighty Roar aims to make all of our volunteering programmes as affordable and accessible as possible, allowing this once in a lifetime opportunity to all travellers. We are able to provide these life-changing opportunities at a fraction of the cost from other similar organisations because of our modern approach of not having big fancy offices, lots of employees or massive monthly overheads - read more here.
When you first apply to volunteer with The Mighty Roar you will need to pay a one off £179 / $249 registration fee, which is fully refundable if for whatever reason your application is not accepted. This registration fee is retained by our team in the United Kingdom and covers all of your pre-departure support, comprehensive volunteer handbook, financial protection and the peace of mind that comes with booking through an established and highly rated international organisation.

Your programme fee is dictated by the destination, programme and duration you decide to choose. When paying for your remaining balance, this can be made in one lump sum or split into several smaller instalments - just as long as the balance is clear 60 days prior to your programme start date. All of the programme fee is sent to your chosen programme and generally covers your airport pickup, accommodation, meals and the local support structure - although some projects vary.
Up front registration fee of £179/$249 to join a TMR programme
Assistance with all aspects of your trip and comprehensive pre-departure information
Affordable programme fees dependent on project & duration
Most include airport pickups, accommodation, meals & local support
Balance is due 60 days before your programme start date
Small admin fee if you need to amend your trip
If you already know which programme you are interested in, then you will find all of the weekly prices detailed on the programme page - will save you scrolling lots here! Once you have navigated to the programme you are interested in (either by clicking destinations or projects and then clicking more information) and if you are on a mobile, you will find several links close to the top of the page, with one being 'Volunteer Fees'. If you are on a desktop computer, simply scroll down around half way and look for an image with the title 'Volunteer Fees' on the right hand side.
Bali Childcare & Teaching Volunteers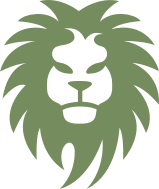 What's Included
- Airport pickup (24 hours)
- Accommodation
- Meals on volunteering days
- Full in-country & UK support
- In-country orientation
What's Not Included

- Flights
- Return airport transfer
- Meals on non-volunteering days
- Travel insurance
- Criminal background check
- Visa
Bali Marine Conservation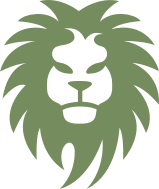 What's Included
- Airport pickup (24 hours)
- Accommodation
- Meals on volunteering days
- Full in-country & UK support
- In-country orientation
What's Not Included

- Flights
- Return airport transfer
- Meals on non-volunteering days
- Travel insurance
- Criminal background check
- Visa
Cambodia Elephant Sanctuary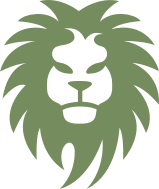 What's Included
- Airport transfers
- First night's stay in Phnom Penh
- Accommodation
- Meals on volunteering days
- In-country orientation
- Full in-country & UK support
What's Not Included

- Flights
- Meals on non-volunteering days
- Travel insurance
- Criminal background check
- Visa
Costa Rica Sea Turtle Conservation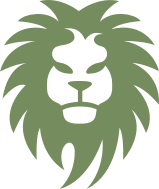 What's Included
- Accommodation
- Meals
- Full in-country & UK support
- In-country orientation
What's Not Included

- Flights
- Airport pickup
- First night's stay in San Jose
- Return airport transfer
- Travel insurance
- Criminal background check
- Visa
Ghana Teaching & Childcare Volunteers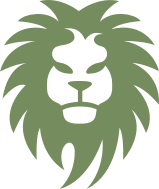 What's Included
- Airport pickup (24 hours)
- Accommodation
- Meals on volunteering days
- First night's stay in Accra
- Full in-country & UK support
- In-country orientation
What's Not Included

- Flights
- Return airport transfer
- Meals on non-volunteering days
- Travel insurance
- Criminal background check
- Visa
Ghana Medical & Mental Health Volunteers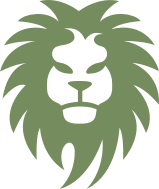 What's Included
- Airport pickup (24 hours)
- Accommodation
- Meals on volunteering days
- First night's stay in Accra
- Full in-country & UK support
- In-country orientation
What's Not Included

- Flights
- Return airport transfer
- Meals on non-volunteering days
- Travel insurance
- Criminal background check
- Visa
Greece Sea Turtle Conservation & Marine Conservation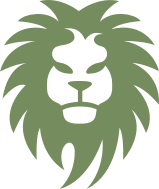 What's Included
- Airport transfers
- Accommodation
- Full in-country & UK support
- In-country orientation
What's Not Included

- Flights
- Meals
- Travel insurance
- Criminal background check
- Visa
India - All Volunteer Programmes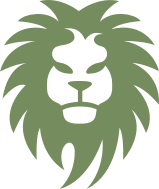 What's Included
- Airport pickup (24 hours)
- Accommodation
- Meals on volunteering days
- Full in-country & UK support
- In-country orientation
What's Not Included

- Flights
- Transport to projects
- Return airport transfer
- Meals on non-volunteering days
- Travel insurance
- Criminal background check
- Visa
Madagascar Marine Conservation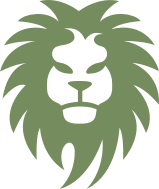 What's Included
- Airport transfers
- Accommodation
- Meals
- Full in-country & UK support
- In-country orientation
What's Not Included

- Flights
- Travel insurance
- Criminal background check
- Visa
Madagascar Sea Turtle Conservation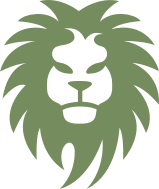 What's Included
- Airport transfers
- Accommodation
- Meals
- Full in-country & UK support
- In-country orientation
What's Not Included

- Flights
- Travel insurance
- Criminal background check
- Visa
Malawi - All Volunteer Programmes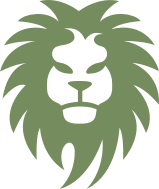 What's Included
- Airport transfers
- Accommodation
- Meals
- Full in-country & UK support
- In-country orientation
What's Not Included

- Flights
- Travel insurance
- Criminal background check
- Visa
Namibia Wildlife Sanctuary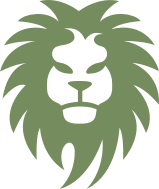 What's Included
- Airport transfers
- Accommodation
- Meals
- Uniform
- Full in-country & UK support
- In-country orientation
What's Not Included

- Flights
- Travel insurance
- Criminal background check
- Visa
Namibia Kanaan & Lifeline Clinic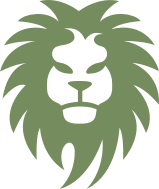 What's Included
- Airport transfers
- Accommodation
- Meals
- Uniform
- Full in-country & UK support
- In-country orientation
What's Not Included

- Flights
- Travel insurance
- Criminal background check
- Visa
Nepal Childcare & Teaching Volunteers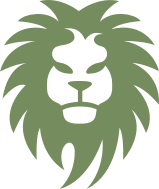 What's Included
- Airport pickup
- Accommodation
- Meals on volunteering days
- Full in-country & UK support
- In-country orientation
What's Not Included

- Flights
- Return airport transfer
- Meals on non-volunteering days
- Travel insurance
- Criminal background check
- Visa
Portugal Animal Sanctuary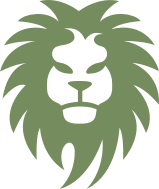 What's Included
- Accommodation
- Full in-country & UK support
- In-country orientation
What's Not Included

- Flights
- Airport transfers
- Meals
- Travel insurance
- Criminal background check
- Visa
Portugal Wolf Sanctuary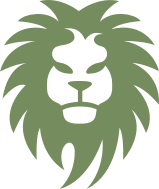 What's Included
- Accommodation
- Full in-country & UK support
- In-country orientation
What's Not Included

- Flights
- Airport transfers
- Meals
- Travel insurance
- Criminal background check
- Visa
South Africa Amakhala Big Five Conservation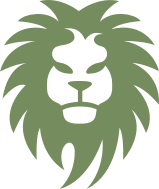 What's Included
- Accommodation
- Meals
- Full in-country & UK support
- In-country orientation
What's Not Included

- Flights
- Airport transfers
- Travel insurance
- Criminal background check
- Visa
South Africa Childcare, Dogs, Teaching & Medical Volunteers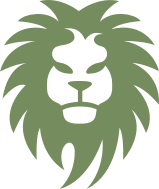 What's Included
- Airport pickup
- Accommodation
- Breakfast
- Full in-country & UK support
- In-country orientation
What's Not Included

- Flights
- Return airport transfer
- Transport to projects
- Lunch & dinner
- Travel insurance
- Criminal background check
- Visa
South Africa Marine Conservation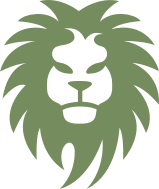 What's Included
- Airport pickup
- Accommodation
- Meals
- Full in-country & UK support
- In-country orientation
What's Not Included

- Flights
- Return airport transfer
- Travel insurance
- Criminal background check
- Visa
South Africa Primate Sanctuary & Monkey Rescue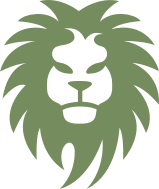 What's Included
- Accommodation
- Full in-country & UK support
- In-country orientation
What's Not Included

- Flights
- Airport transfers
- Meals
- Travel insurance
- Criminal background check
- Visa
South Africa Shamwari Big 5 Conservation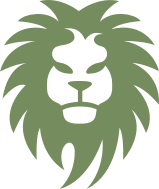 What's Included
- Accommodation
- Meals
- Full in-country & UK support
- In-country orientation
What's Not Included

- Flights
- Airport transfers
- Travel insurance
- Criminal background check
- Visa
Sri Lanka Sea Turtle Conservation & Street Dogs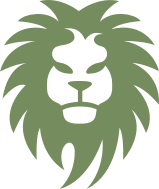 What's Included
- Airport pickup
- Accommodation
- Meals on volunteering days
- Transport to projects
- Full in-country & UK support
- In-country orientation
What's Not Included

- Flights
- Return airport transfer
- Meals on non-volunteering days
- Travel insurance
- Criminal background check
- Visa
Sri Lanka Teaching & Childcare Volunteers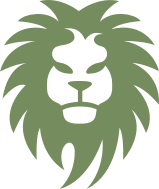 What's Included
- Airport pickup
- Accommodation
- Meals on volunteering days
- Transport to projects
- Full in-country & UK support
- In-country orientation
What's Not Included

- Flights
- Return airport transfer
- Meals on non-volunteering days
- Travel insurance
- Criminal background check
- Visa
Sri Lanka Medical & Mental Health Volunteers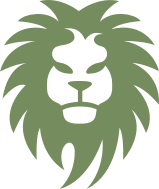 What's Included
- Airport pickup
- Accommodation
- Meals on volunteering days
- Transport to projects
- Full in-country & UK support
- In-country orientation
What's Not Included

- Flights
- Return airport transfer
- Meals on non-volunteering days
- Travel insurance
- Criminal background check
- Visa
Sri Lanka Elephant Conservation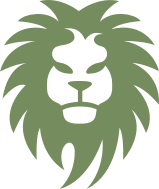 What's Included
- Airport Pickup
- Hotel accommodation for the first night
- Transfer to the volunteer accommodation
- Accommodation
- Meals on volunteering days
- Full support
Tanzania Teaching & Childcare Volunteers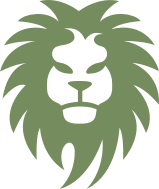 What's Included
- Airport pickup
- Accommodation
- Meals on volunteering days
- Transport to projects
- Full in-country & UK support
- In-country orientation
What's Not Included

- Flights
- Return airport transfer
- Meals on non-volunteering days
- Travel insurance
- Criminal background check
- Visa
Tanzania Medical Volunteers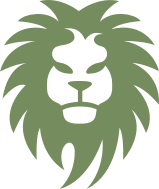 What's Included
- Airport pickup
- Accommodation
- Meals on volunteering days
- Transport to projects
- Full in-country & UK support
- In-country orientation
What's Not Included

- Flights
- Return airport transfer
- Meals on non-volunteering days
- Travel insurance
- Criminal background check
- Visa
Tenerife Horse & Animal Rescue Centre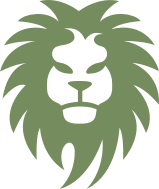 What's Included
- Airport pickup
- Accommodation
- Meals on volunteering days
- Full in-country & UK support
- In-country orientation
What's Not Included

- Flights
- Return airport transfer
- Meals on non-volunteering days
- Travel insurance
- Criminal background check
- Visa
Thailand Elephant Refuge Centre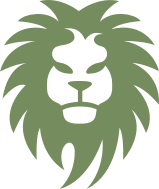 What's Included
- Airport pickup
- Accommodation
- Meals
- Full in-country & UK support
- In-country orientation
What's Not Included

- Flights
- Return airport transfer
- Travel insurance
- Criminal background check
- Visa
Thailand Wildlife Rescue Centre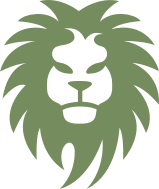 What's Included
- Airport pickup
- Accommodation
- Meals
- Full in-country & UK support
- In-country orientation
What's Not Included

- Flights
- Return airport transfer
- Travel insurance
- Criminal background check
- Visa
Thailand Teaching & Childcare Volunteers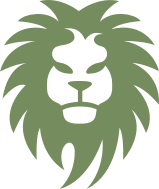 What's Included
- Airport pickup
- Accommodation
- Full in-country & UK support
- In-country orientation
What's Not Included

- Flights
- Return airport transfer
- Meals
- Travel insurance
- Criminal background check
- Visa
Thailand Street Dog Rescue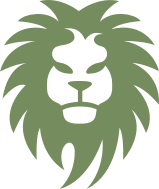 What's Included
- Airport transfers
- Accommodation
- Excursions
- Full in-country & UK support
- In-country orientation
What's Not Included

- Flights
- Meals
- Travel insurance
- Criminal background check
- Visa
Vietnam Teaching & Childcare Volunteers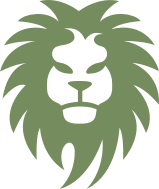 What's Included
- Airport pickup
- Accommodation
- Meals on volunteering days
- Full in-country & UK support
- In-country orientation
What's Not Included

- Flights
- Return airport transfer
- Meals on non-volunteering days
- Transport to projects
- Travel insurance
- Criminal background check
- Visa
Vietnam Medical Volunteers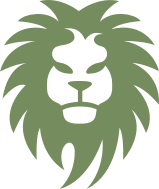 What's Included
- Airport pickup
- Accommodation
- Meals on volunteering days
- Full in-country & UK support
- In-country orientation
What's Not Included

- Flights
- Return airport transfer
- Meals on non-volunteering days
- Transport to projects
- Travel insurance
- Criminal background check
- Visa
Zimbabwe Elephant & Rhino Sanctuary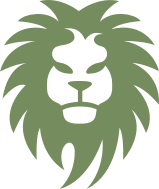 What's Included
- Airport transfers
- Accommodation
- Full in-country & UK support
- In-country orientation
What's Not Included

- Flights
- Travel insurance
- Criminal background check
- Visa
Zimbabwe Horse Riding & Wildlife Conservation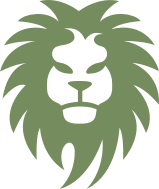 What's Included
- Airport transfers
- Accommodation
- Full in-country & UK support
- In-country orientation
What's Not Included

- Flights
- Travel insurance
- Criminal background check
- Visa
Zimbabwe Victoria Falls Big Five Conservation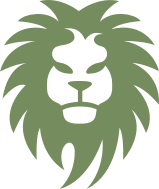 What's Included
- Airport transfers
- Accommodation
- Meals
- Full in-country & UK support
- In-country orientation
What's Not Included

- Flights
- Travel insurance
- Criminal background check
- Visa