Organise your
flights
with
our dedicated team
Take advantage of our extensive experience and knowledge
Worldwide flights
Not only do we offer award-winning projects around the world, but we are also able to organise and book your flights!
Our specialist team know each and every one of the programmes we offer, so we can ensure you get the most suitable flight with regards to arrival and departure requirements, time differences and transfer times to the accommodation.
Not only this, but you'll be able to take advantage of our extensive experience and knowledge of the best routes to take to get to your chosen destination – as after all we travel there a lot each year!
We work closely with several partners in the aviation industry to provide our volunteers with low-cost flights to their volunteering destination and beyond.
Our team can create personalised itineraries, so if you plan on travelling to one or more destinations we can help.
Whether you have already secured your placement or are looking to get a quote for a potential upcoming trip then simply get in touch and we will get back to you with a quote as soon as possible.
Get your flight quote today by calling us on 01233 801805 or by emailing hello@themightyroar.co.uk.
Cost effective flights

We have partnered with several airlines to provide a cost effective solution for your flight needs.

Extensive experience

Our team have extensive knowledge so we can book the best and most cost effective routes.

Comprehensive service

We'll handle your booking, e-ticket, baggage allowance and everything else.

Personalised itineries

Looking to travel to one or more destination? We can create the perfect plan for you!
Flight costs
Airport
Ngurah Rai International Airport, Denpasar (DPS)
Airport
Siem Reap International Airport, Siem Reap (REP)
Airport
Juan Santamaria International Airport, San Jose (SJO)
Airport
Kotoka International Airport, Accra (ACC)
Airport
Kefalonia International Airport Anna Pollatou, Kefalonia (EFL)
Airport
Jaipur International Airport, Jaipur (JAI)
Airport
Kamuzu International Airport, Lilongwe (LLW)
Airport
Hosea Kutako International Airport, Windhoek (WDH)
Airport
Tribhuvan International Airport, Kathmandu (KTM)
Airport
Cape Town International Airport, Cape Town (CPT)
Airport
Port Elizabeth International Airport, Port Elizabeth (PLZ)
Airport
Bandaranaike International Airport, Colombo (CMB)
Airport
Kilimanjaro International Airport, Kilimanjaro (JRO)
Airport
Tenerife South Airport, Tenerife (TFS)
Airport
Suvarnabhumi International Airport, Bangkok (BKK)
Airport
Noi Bai International Airport, Hanoi (HAN)
Airport
Robert Gabriel Mugabe International Airport (HRE)
Airport
Victoria Falls Airport, Victoria Falls (VFA)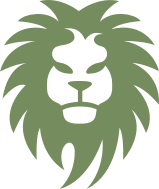 The process
Request a quote
Whether you have already secured your placement or are looking to apply soon, you can request a flight quote at anytime.
The quote
We will get back to you as soon as possible with a competitive optional quote.
Booking your flight
If you're happy with the quote provided then you just simply need to follow the instructions within the quote email.

Flight tickets
Once you have paid for your flight, you will your e-ticket within the next couple of days.
Flight check in
Depending on which airline you are flying with, you will need to check in online a few days before.