The warmest of welcomes
await you in
Asia
Discover fascinating and diverse cultures
A continent steeped in spirituality, Asia's incredible landscapes and beautifully varied history has to be seen to be believed. A sacred place full of ancient wonders, colourful cultures and a hospitality not found anywhere else in the world, there is so much to discover.
The vibrant and diverse scenery ranges from snow-capped mountains and magnificent coastlines, to the dense greenery of jungles full of wildlife.
If you are looking to volunteer for 1 week or 3 months, all of your time and effort will contribute to long-term sustainable projects and you can leave with a real sense of achievement.

So whether you are visiting the temples of Angkor Watt during your free time from teaching children in Cambodia, flying off to the white sandy beaches of the Maldives while volunteering with sea turtles in Sri Lanka or visiting the Taj Mahal over the a weekend when assisting in the local hospital in Jaipur, each country brings its own magic to your volunteering placement.
By volunteering in one of our great destinations in Asia, you will get the chance to explore and discover a new country, join in on exciting activities and meet like-minded people with whom will become life-long friends.
The majority of our participants are first-time solo travellers, therefore safety is our top priority. Our pre-departure buddy lists and dedicated Facebook groups allow you to talk with everyone going at the same time to ensure you have a positive experience volunteering overseas.
All of the programmes in Asia include extensive pre-departure information and support, as well as assistance with all aspects of your trip from our UK team. Our dedicated in-country co-ordinators are there to provide you with local support throughout your placement and depending on which programme you choose, also your airport pickup, orientation, accommodation and meals.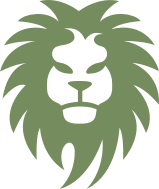 Amazing results
2,601 animals rehabilitated & released
20,755 sea turtles successfully hatched
1,550 children have benefited from education
£310,731 has been donated to our local projects
55,850 hours of help provided by volunteers
You're not alone
94% of volunteers travel by themselves
82% of volunteers are female
Perfect way to make new lifelong friends
Explore exciting destinations as a group
Meet everyone in our Facebook groups
Why The Mighty Roar?
Affordable and transparent fees
Responsible and sustainable projects
Ethical wildlife programmes
100% financial protection
24/7 emergency support