Get lost in the oldest desert
in the world,
Namibia
Remote wilderness, diverse wildlife & towering dunes
All of the projects in Namibia are run by the same dedicated team. However, they are spread throughout the country at several research sites and at the wildlife sanctuary - just over an hour away from the capital Windhoek.
Namibia is renowned for its diverse and fascinating wildlife, including desert elephants, black rhinos and the worlds largest population of cheetahs! Get up close and personal with these iconic animals while topping up your tan - with an average of 300 days of sunshine every year!
Help care and look after orphaned and injured animals in the award winning sanctuary, contribute to vital research on carnivores roaming the deserts or try to establish methods to reduce the human-elephant conflict in the north of the country.
Our programmes start on selected days each week throughout the year and you can choose to join us from 2-12 weeks.

Our structured and safe programmes mean volunteering in Namibia is ideal for first time and solo travellers. Volunteering is the perfect way to meet like-minded people and to make new lifelong friends.

Accommodation & meals
24-hour airport pickup & return
24/7 in-country & UK support
Pre-departure buddy lists and dedicated Namibia Facebook group

Comprehensive pre-departure information & support
Assistance with all aspects of your trip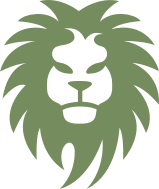 Volunteering opportunities in Namibia