Discover the exotic charm
of
South America
Where the old and the new exist in undisrupted harmony
Volunteer in South America
There are so many incredible natural wonders found in every country in South America, leaving you with the hard decision of where to go first! As landscapes go, there aren't many other places on earth that offer so much variety. From the snow-capped peaks of the Andes to the undulating waterways of the Amazon.
Get set for an incredible adventure, where you can trek past ancient temples, swim under awe-inspiring waterfalls or spend the day searching for exotic wildlife.
If you are looking to volunteer for 1 week or 3 months, all of your time and effort will contribute to long-term sustainable projects and you can leave with a real sense of achievement.

So whether you climb Arenal volcano or head down to Jaco beach to surf while conserving sea turtles in Costa Rica, this is your chance to experience this incredible continent.
By volunteering in one of our great destinations in South America, you will get the chance to explore and discover a new country, join in on exciting activities and meet like-minded people with whom will become life-long friends.
The majority of our participants are first-time solo travellers, therefore safety is our top priority. Our pre-departure buddy lists and dedicated Facebook groups allow you to talk with everyone going at the same time to ensure you have a positive experience volunteering overseas.
All of the programmes in South America include extensive pre-departure information and support, as well as assistance with all aspects of your trip from our UK team. Our dedicated in-country co-ordinators are there to provide you with local support throughout your placement and depending on which programme you choose, also your airport pickup, orientation, accommodation and meals.
Costa Rica
Costa Rica is often referred to as one of Mother Nature's finest creations. Home to vast lush green rainforests, tumbling waterfalls, picturesque beaches and some of the most rare and endangered wildlife on the planet. Known for it's natural beauty, laid back 'Tico' atmosphere and friendly people, Costa Rica has been voted the world's happiest country. You're guaranteed adventure, fun and relaxation.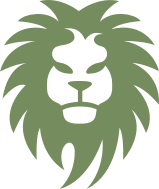 Amazing results
2,601 animals rehabilitated & released
20,755 sea turtles successfully hatched
1,550 children have benefited from education
£310,731 has been donated to our local projects
55,850 hours of help provided by volunteers
You're not alone
94% of volunteers travel by themselves
82% of volunteers are female
Perfect way to make new lifelong friends
Explore exciting destinations as a group
Meet everyone in our Facebook groups
Why The Mighty Roar?
Affordable and transparent fees
Responsible and sustainable projects
Ethical wildlife programmes
100% financial protection
24/7 emergency support