Rewarding & sustainable

childcare
volunteer projects
Make a real difference to the lives of young children
When it comes to volunteering, there is nothing more important than giving young children the support, encouragement and education that they need. Our projects across Africa and Asia will see you assisting fellow volunteers and staff in local community and government run day care centres, kindergartens and special needs centres.
Your tasks will vary depending on your chosen placement, but generally involve providing personalised attention, mentoring, basic educational support, playing games and assisting with day-to-day operations (such as cleaning and cooking).
All of our childcare projects are a safe and sociable way to give back to less fortunate communities, while building your own confidence and making new friends.
Ideal for those wishing to pursue a career in childcare or teaching
Sustainable long term projects aimed at communities that need the most assistance
Gain vital experience and new skills for your CV or university application

Be a part of shaping a child's future

No previous experience or qualifications needed
Comprehensive pre-departure support and assistance with all aspects of your trip
Ideal for first time and / or solo travellers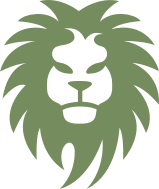 Childcare volunteering programmes