Brighten up the lives
of children in
India
Care for underprivileged children in Jaipur
Apply now
Duration
1-24 Weeks

Accompanied age
5+

Minimum age
16+

Start dates
1st & 3rd Saturday

From
£150
Duration
1-24 Weeks

Accompanied age
5+

Minimum age
16+

Start dates
1st & 3rd Saturday

From
£150
India Childcare Volunteers
Quicklinks
Discover the colourful culture of India while volunteering to support underfunded and understaffed day care centres around Jaipur.
Brighten up the lives of young children by making a vital and important contribution to their daily lives. Help with the provision of childcare to disadvantaged children as well as participating in a range of exciting activities – with the aim to put a smile on every child's face.
Alongside local staff, you will play an essential role assisting the children in improving their education levels, providing the attention and care they desperately need as well as having fun and playing games.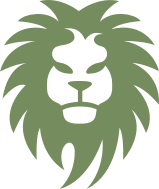 Childcare Volunteering in India
Volunteering with children in India was the best time of my life! This was my first experience overseas and TMR ensured I was fully prepared. Pooja and the rest of the local team were all brilliant and I recommend visiting this amazing country.
Background to the childcare programme
Despite the recent economic successes of India, the country is still plagued with extreme poverty. This is no more noticeable than with the health and care provided for the 158 million children aged under six years old, with problems including inadequate nutrition, poor health and lack of care.
The Indian government has for more than 30 years been trying to improve development through new programmes, including Early Childhood Development Services and the Integrated Child Development Services scheme. Although these schemes have made great progress in the right direction, there are still many problems that continue to harm the future potential of tens of million children in the country.

For the children that are lucky enough to get a place, they find themselves in underdeveloped and poorly structured centres. Many centres are non-functional or poorly supervised due to staff shortages. The staff that are present have a high workload with an average of 1 teacher to 40 children. On top of this, there is a severe lack of funding and equipment, with just one rupee per child per day budgeted for meals and resources.
Unfortunately this has resulted in the vast majority of centres providing inadequate cognitive stimulation and a lack of affection and attention needed by the children. It has been widely researched that this damages their health, education, ability to earn as adults and ultimately, their life chances.

By assisting in government and community day care centres in and around Jaipur, you and fellow volunteers can help play a major role in overcoming these problems. We urgently need your time and dedication to not only provide a friendly face to brighten up the children's day, but to work hard to support and lead daily activities at the centres.
You will have the opportunity to have a positive impact on the lives of the children from some of the poorest communities. By providing masses of energy, enthusiasm and creativity, the children will gain confidence, receive the care and attention desired and start learning the basic foundations needed for later life - including English, hygiene and other life skills.
Where will I be volunteering?
Kidz Club Academy - One of the main centres we work with is called Kidz Club Academy. The community kindergarten was set up in 2016 with the vision of providing accessible care and education to the children in the surrounding area. There is currently a total of 123 children (who are no older than 6 years old) that attend every day, with up to 40 children in one class. Situated in Ramnagariya residential area, the school's expenses currently far outweigh their income.
Aanganbari Day Care Centre - This government run facility was established in 2014 to provide free care and meals to children from some of the poorest families in the community. Around 30 children attend each and every day aged between 3 and 8 years old, where you will play an instrumental role in providing lots of love and attention to everyone.
What is my role?
You will play a huge role in providing support and positive reinforcement to the children who need it most on any given day. You'll be involved in a variety of activities, where your primary role will be to assist the local staff by ensuring all of the children get the attention they deserve. On top of this, you will be playing games, singing and dancing, helping with feeding the children, tidying and cleaning the class, teaching hygiene skills and basic English.

By interacting with the children through creative and energetic ways and providing them with a basic education, you will not only be boosting their confidence but also their abilities. You should be proactive in your role, where you must identify the needs of the children each day and coordinate activities accordingly.
Every day will provide a new experience where you will get out of the project what you put in. We recommend that everyone joins the programme well prepared with lots of ideas of activities and lessons so that you can get stuck in as soon as possible.
This is a great opportunity for you to truly make a difference while immersing yourself in the multi-faceted Indian culture.
What will a typical day look like?
Volunteering with children in a busy day care centre will ensure that no day is ever the same! You will be volunteering from Monday to Friday between 10am and 1pm, although hours can change depending on the season and placement.
Although transport is not included within the programme fee, our local team are there to arrange everything with you and ensure you are happy. Aanganbari Day Care Centre is just a 2 minute walk from the volunteer accommodation, whereas Kidz Club Academy is around a 15 minute drive (please budget £1-3 per day).

During the afternoons, we recommend that volunteers come together to plan some activities for the following day. Once finished, you will still have plenty of time to explore everything Jaipur and the surrounding areas have to offer.
Where will I be staying?
During your time volunteering in India you will be staying within our volunteer accommodation in a quiet residential suburb of Jaipur. Everything you need can be found within a short 20 minute drive with large shopping malls that have western restaurants like Pizza Hut and Subway, as well as convenience shops and ATMs. If you are looking for a more local and cultural approach, then you can explore the bustling bazaars and markets where you will have ample opportunity to sample some mouth-watering cuisine and purchase some gifts.
Jaipur is located in the heart of the Golden Triangle and boasts many significant sights, including Amber Fort, Hawa Mahal (Wind Palace), the Pink City Bazaars and so much more! On the weekends you can also head further afield to walk the crowded streets of Delhi, see the iconic Taj Mahal at sunrise or party on the beaches of Goa.
Other things to consider
Helping on multiple projects - Whilst in India you will also have the opportunity to get involved with our teaching and special needs childcare programmes for no additional cost.

Resources and donations - Resources can be very limited on our programmes in India and we would really appreciate any additional support that can be provided. It would be amazing if you could bring any materials associated with your project, including pens, paper and anything else you think will aid your time on the programme.
Weekends and free time - You will have every weekend off from volunteering and this is the perfect time to explore everything this amazing country has to offer. You are more than welcome to simply relax around the accommodation and enjoy the nearby attractions, but most volunteers will use this time to travel and see the country. Further down this page you will come across many suggestions and ideas on where you could go. Alternatively, if you are looking to see as much of the country as possible during this time, travel with other volunteers and be accompanied by one of our local team members, then you may be interested in one or more of the organised weekend trips we run.
Further Information