Come and enjoy the 'pura
vida' in
Costa Rica
The country that defines natural beauty
Your Costa Rica adventure
Our projects are based on a remote island on the shores of the Caribbean Ocean. You'll be surrounded by palm trees and wildlife, as you spend your days and nights on the beautiful beaches! The local team run their own hostel in the centre of San Jose, which is the perfect base for exploring other parts of the country (with many trips on offer) before or after your volunteering placement.
There is not a lot Costa Rica does not have! Home to lush green rain forests, booming active volcanoes, picturesque beaches and some of the most rare and endangered wildlife on the planet (boasting over 6% of the worlds wildlife population) – you're guaranteed a great adventure.
Voted the happiest place on Earth multiple times, you will get to enjoy the 'tico' laid back lifestyle and enjoy the 'pura visa' (pure life).
Our programmes start on every Sunday between March and August and you can choose to join us from 1-16 weeks.

Our structured and safe programmes mean volunteering in Costa Rica is ideal for first time and solo travellers. Our pre-departure buddy lists and dedicated Facebook group allow you to talk with everyone going at the same time as well as previous participants. Volunteering is the perfect way to meet like-minded people and allows you to explore Costa Rica as a group.
Accommodation & meals
Airport transfers (small additional fee)
24/7 in-country & UK support
Comprehensive pre-departure information & support
Assistance with all aspects of your trip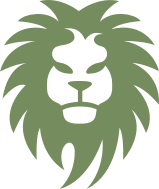 Volunteering opportunities in Costa Rica
From £1000
The Costa Rica Experience
The Costa Rica Experience is the perfect 3-week adventure for wildlife lovers, adrenaline chasers and sun worshippers alike. One of the most biodiverse countries on the planet, if mother nature could show off what she's really capable of, she would take you to Costa Rica. Get set for paradise, as we explore volcanoes, rainforests, beaches and more!
From £200
Costa Rica Caribbean Sea Turtle Conservation
This is your chance to go on a unique adventure where you will live life on the beach, enjoying the beauty of the remote island, the turtles and the friendly small community. Get hands-on experience and make a valuable contribution to the conservation of sea turtles where you will play your part in securing the future of these endangered, fascinating and enigmatic creatures.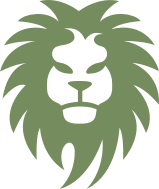 Explore beautiful Costa Rica