Turtle conservation on a remote
tropical island?
Yes please!
Enjoy the "Tico" lifestyle in Costa Rica
Apply now
Duration
1-24 Weeks

Accompanied age
13+

Minimum age
18+

Start dates every Monday between Mar & Oct

From
£250
Duration
1-24 Weeks

Accompanied age
13+

Minimum age
18+

Start dates every Monday between Mar & Oct

From
£250
Costa Rica Caribbean sea turtle conservation
There are no words that can describe this vital project that is located on a remote tropical island on the Caribbean Ocean – we shall try our best though! This is your chance to go on a unique adventure where you will live life on the beach, enjoying the beauty of the remote island, the turtles and the friendly small community.
Get hands-on conservation experience and make a valuable contribution to important research where you will play your part in securing the future of these endangered, fascinating and enigmatic creatures.

Set in one of the most stunning backdrops in the world, you really will get away from it all and enjoy the laid-back "Tico" lifestyle. This tropical island is paradise, with a population of just 28 and no roads or vehicles, you will get to explore the lush rainforests, deserted beaches and the warm waters of the Caribbean.

Background to the sea turtle programme
Unfortunately, over the last 200 years or so, human and environmental activities have tipped the scales against the survival of sea turtles with nearly all species now being classified as critically endangered. In Costa Rica, poachers, fishing nets, pollution, beach erosion and other threats are the cause of an alarming decline in turtles hatching on the nearby beaches.
This is no more evident than on the 9 kilometre stretch of beach that you and other volunteers work on, as before the programme started there was no protection for sea turtles whatsoever. There is currently a mutual understanding between the local team, volunteers and poachers that any eggs/nests found are the property of the first person to locate them - making it vital for our presence on the beaches every night. The programme aims to work alongside local inhabitants and poachers to help provide a long term solution and an alternative income to gradually reduce poaching in the area.
While volunteering in Costa Rica you will come across two species of sea turtles, leatherback and green. The leatherback turtle is the most critically endangered of the marine turtles and is also the largest - sometimes exceeding 540 kg! Leatherback turtles are generally not killed by poachers for their meat, but for their eggs - mistakenly believed by many to have potent aphrodisiac powers. Green turtles are hunted for both their eggs and their meat, which is widely held to be the most delicious of all the sea turtle species.
By volunteering, you will contribute to improving the living conditions and education of the local inhabitants as well as protecting any nesting sea turtles in the area. The conservation work carried out by volunteers in the area is vital to ensuring leatherbacks and green turtles do not become extinct in the area. Since the programme started, over 192,000 sea turtles have been released into the ocean and with your time and dedication we can continue this great work.
Where will I be volunteering?
The programme was established in the early 2000's with the collective vision to realise a future where all inhabitants of the wider Caribbean region, human and sea turtle alike, can live together in balance. This is where healthy populations of sea turtles fulfil their ecological roles and economic potential and critically natural habitats are sustainably managed.
By taking the rather unique approach of helping generate an alternative income for the poachers, the programme has gained special attention and support from various organisations around the world - most notably the World Wildlife Fund.
You will be spending all of your time on a remote Caribbean beach around 2km north of the Pacuare river mouth. It covers 9 km of coastline of a black sand barrier, surrounded by tropical rainforest and several coastal lagoons and palm swamp forests. The beach is part of the 50 km stretch between Tortuguero National Park (famous for its sea turtles) on the north Caribbean coast and the Port of Limón city.
The fresh water canals and the tropical vegetation in Pacuare provide the perfect habitat for an abundant quantity of birds, mammals such as monkeys, tamanduas, racoons, coati, sloths and also for manatees and fresh water dolphins, turtles, crocodiles and iguanas.
What is my role?
Working alongside the resident biologist, the local community and other volunteers, you will be protecting nesting turtles and their eggs - ensuring that more adult and baby turtles can make it safely to the sea. Without your time, dedication and funds the programme simply would not be possible.
During your time in Costa Rica you will be involved with many activities including:
Night beach patrols - One of the biggest and most important tasks is going out on nightly beach patrols in search of nesting sea turtles. Witnessing large leatherback turtles emerging from the sea under a glittering Milky Way is an unforgettable experience! You will be responsible for transporting any eggs you come across back to the safety of our hatchery where they will have the best chance of survival. You will need to be physically fit as on some nights you can be walking up to 10km!
Hatchery guarding & releasing turtles - The hatchery is where all of the recently collected eggs are transported to and needs to be manned by volunteers 24 hours a day. Looking after the hatchery on a shift like basis, you will be guarding all of the nests from any potential predators. While guarding the hatchery, nests may explode at any minute with energetic little babies! You and one other volunteer will be responsible for measuring, weighing and releasing the hatchlings straight away. There is no better way of knowing that you are truly helping than by watching the baby turtles flap their way into the ocean!
Beach cleans - Not the most exciting job, but ensuring that the stretch of coastline along the project site is clean and tidy will result in more females coming up to lay their eggs.

Hatchery maintenance - Ensuring that the hatchery is clean and tidy is vital for keeping the hatching success rate high. Anything from litter to natural debris needs to be removed as soon as possible. You will also need to check that everything is correctly labelled and the details are correct. When nests hatch, you will get to exhume the nest and follow the correct procedure.
What will a typical day look like?
You will be required to volunteer 7 days/nights a week on the project, but it won't all be work with plenty of free time to relax and explore this beautiful island. Everyone will be assigned a rota for the week so you know exactly what you are doing and we can promise you that no 2 days will be the same!
After breakfast, everyone will come together for the morning meeting where you will hear all of the exciting stories from the night before! You will then carry out tasks for an hour or two followed by another hour after lunch. In the afternoon everyone relaxes in preparation for the nightly beach patrols that start from 7pm.
As sea turtle activity generally occurs during the night time and early mornings, this is when most of the tasks occur. Please be prepared to start work around 7pm and finish around 3am and to also be involved with any morning activities scheduled.
Where will I be staying?
You will be staying and volunteering on a remote tropical island in the Caribbean sea, where all you will be able to hear is the abundance of wildlife around you and the waves crashing down on your feet. Right behind the project lies what people call "The Amazon of Costa Rica," a mangrove rainforest, rivers, canals and lagoons. They form a unique area to visit and one can only get there by motor boat.
This is your chance to escape and get away from the busy and hectic schedules that everyone has come to accept. With limited electricity and mobile reception, you will spend your days swinging in a hammock reading a book, taking in the incredible views and sounds around you and enjoying the company of like minded volunteers. This beautiful, pristine and remote wilderness paradise makes this programme even more unforgettable.
Other things to consider
Remote location - Please note that the programme is located around 4 hours away from San Jose and is situated in a very remote part of the country. While volunteering in Costa Rica you will spend all of your time on this island, but you will have the chance to explore the rest of the country before and after your placement - something we can help organise.
Limited electricity - Due to the location, there is no mains electricity on the island. Although the accommodation does have some solar panels to generate a limited supply of electricity, this is required to power the generators for lighting and other appliances that are required. We recommend that volunteers take along small solar power chargers to charge any electronics you may wish to take - phones, laptops, cameras etc.
Working hours - As sea turtles are most active during the night, most volunteering activities start in the early evening and continue well into the night. Please be prepared to work "unsociable" hours.
Further Information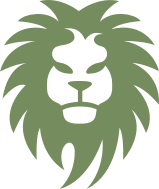 The Costa Rica Turtle Experience Was Totally Worth It
The Costa Rica Turtle experience was exactly what is says on the tin.
You do have to be pretty fit and not worry too much about ants.mosquitos, crabs, toads, spiders etc but the whole experience of seeing a giant leatherback turtle emerge from the sea, collect her eggs and re-nest them i... Read More
The Costa Rica Turtle Experience Was Totally Worth It
The Costa Rica Turtle experience was exactly what is says on the tin.
You do have to be pretty fit and not worry too much about ants.mosquitos, crabs, toads, spiders etc but the whole experience of seeing a giant leatherback turtle emerge from the sea, collect her eggs and re-nest them in the hatchery gives you a warm feeling.
Then to release the new born hatchlings helps you realise you are contributing to the future of the species.
The food was lots of rice and beans but a great way to get fitter and detox.
A fun filled 2 weeks
We volunteered in Costa Rica for 2 weeks and it was one of the most interesting and fun experiences we've ever had. We met some amazing people along the way, learnt so much about sea turtles and the accommodation and nearby area was beautiful.