Europe's oldest & most
unique country,
Portugal
History, great food & idyllic scenery are just the beginning…
When volunteering in Portugal you will be based at a world recognised wolf sanctuary or at an animal sanctuary, both located 30-60 minutes outside of the capital, Lisbon. You will be surrounded by miles of rolling hills and lush green forests - providing you the best views ever.
This is your chance to enjoy the tranquil and remote surroundings, but also have the connivence of being able to easily arrange transport into the capital and to other nearby tourist attractions, including Sintra, Ericeira, Mafra and Óbidos.
Portugal is once again emerging into the spotlight and is becoming one of the most popular holiday destinations in Europe. Portugal has it all; centuries old historic cities, world-renowned cuisine, natural and vast landscapes and some of the worlds most spectacular beaches - do you need anymore reasons to visit?
You'll spend your days out in the wilderness of the central Portugal, where you will be able to actively contribute to the well-being of many animals that call the sanctuaries home as well as participate in a wide range of conservation activities.
Our structured and safe programmes makes volunteering in Portugal ideal for first time and / or solo travellers. Volunteering is the perfect way to meet like-minded people and allows you to explore Portugal as a group.
What's included
Accommodation
24/7 in-country & UK support
Pre-departure buddy lists and a dedicated Portugal Facebook group to talk with other volunteers
Assistance with all aspects of your trip and comprehensive pre-departure information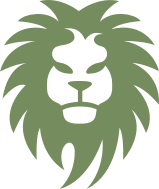 Volunteering opportunities in Portugal
From £340
Portugal Wolf Sanctuary
Help care for rescued Iberian wolves in this vast wilderness sanctuary located just 30 minutes from the capital Lisbon. Your time and effort will actively contribute to these beautiful wolves and will enable them to thrive in an environment as close to the wild as possible. The sanctuary rescues wolves that were born and/or kept in captivity under illegal circumstances and are therefore no longer able to live in the wild. If you love animals and are looking to join conservation efforts then this is the programme for you!
From £240
Portugal Animal Sanctuary
If you're an animal lover, then the Portugal Animal Sanctuary is the dream programme for you! You will spend your days caring for the 60+ animals of all shapes and sizes, including dogs, cats, horses, sheep, goats, chickens, chinchillas, rabbits, turkeys, birds and more! On top of this, you will play a vital role in helping to raise awareness about animal welfare in Portugal.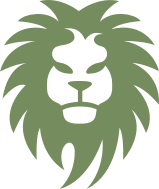 Ideas for your free time in Portugal