Help care for endangered

Iberian Wolves
in Portugal
Contribute to the welfare of injured and rescued wolves
Apply now
Duration
2-4 Weeks

Minimum age
18+

Start Dates 2nd & 4th Wednesday

From
£270
Duration
2-4 Weeks

Minimum age
18+

Start Dates 2nd & 4th Wednesday

From
£270
Portugal wolf sanctuary
Help care for rescued Iberian wolves in this vast wilderness sanctuary located just 30 minutes from the capital Lisbon. Your time and effort will actively contribute to these beautiful wolves and will enable them to thrive in an environment as close to the wild as possible.
Wolves are animals that hold plenty of allure around the world but many in Portugal are unable to live in the wild and are now endangered – with population numbers dwindling at a rapid rate.
The sanctuary rescues Iberian wolves that were born and/or kept in captivity under illegal circumstances and are therefore no longer able to live in the wild, as well as take in wolves from zoos or who have become injured from traps. The wolves are housed in large enclosures with the aim of providing a life as similar as possible to what they would experience in the wild.
If you love animals and are looking to join conservation efforts while spending time in quiet, natural surroundings, often only interrupted by the howling of wolves, then this is the programme for you!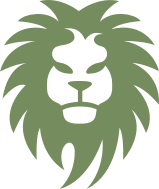 Good Fun in Portugal
Had a great time in Portugal with the wolves. All the communication etc was great.
Amazing Time in Portugal
Very clear guidelines, responsive team, would use again:)
Looking after wolves in Portugal
I had an amazing time at the wolf sanctuary where I was able to help clear the forest and look after the Iberian Wolves. I learnt so much from my two weeks in Portugal and made some amazing new friends - everyone should go!
Background to the wolf programme
There was once a time when wolves lived across the entire Iberian Peninsula, but today, they are on the brink of extinction.
Around 150 years ago, many people across Europe started to perceive the wolves as a pest, which led to intensive persecution and their populations dramatically declining.
Although populations have started to recover naturally since the 1960s in many European countries, this has not been the case in Portugal. Due to the rapid destruction of their natural habitat, loss of potential prey, illegal hunting and other forms of human persecution, it is estimated that only 300 wild wolves now remain in the country – mainly in the northern regions.

To try and combat this, wolves have been protected in Portugal since 1988 and considered endangered. Although these new laws have stopped the vast majority of hunting and poaching incidents, it has not stopped the ravaging of their natural habitats. Thanks to road infrastructures, farmland fences and deforestation, wolf populations are now isolated from each other and there are many other challenges still facing these incredible animals.
On top of the above threats, many wolves have been illegally removed from the wild and are held captive in tiny cages in poorly run zoos across Europe for financial gains or even kept as pets.
In an ideal world, there would be no need for any wolf to be within a sanctuary. However, the large recovery centre provides a safe haven for many wolves who were born into captivity, accidentally injured by farmers or have been illegally removed from the wild and held in captive conditions. Without the safety of the sanctuary, the wolves simply would not survive out in the wild.
By volunteering in Portugal, not only will you get to play an important role in looking after all of the wolves that call the sanctuary home, but also have a positive impact preserving their natural ecosystems that surround you.
Where will I be volunteering?
The sanctuary is located just 30 minutes north of the capital Lisbon and is set in over 17 hectares. Here you can enjoy mile after mile of rolling hills and lush green forests - there is no better place to volunteer!
The wolf sanctuary was created in 1987 to care for wolves that have come into conflict with humans and can no longer live in their native habitat. In that time, many wolves have lived out their lives in safety and freedom, cared for by staff and volunteers like yourself.
The sanctuary is currently home to 13 wolves who all live in spacious enclosures. Their enclosures all contain a wide variety of vegetation and landscape features that suit wolves the best for shade, camouflage and comfort– providing the best natural conditions possible. Not only this, but volunteers will help with many tasks that also imitate wild conditions such as erratic feeding times.
The local team are dedicated to the preservation of wolves and their ecosystem in Portugal. By developing and combining a concept of applied research, practical conservation measures and education/environmental awareness, they are able to contribute to the survival of the wolf in the country - something you will play a major part of.
What is my role?
You will become part of the dedicated conservation team where you will be instructed and trained by experienced supervisors and work alongside other international volunteers.
When you first arrive into Portugal, your first day or two will form part of your orientation and induction. After you've been familiarised with the sanctuary and its facilities, common working structures and essential safety rules, the actual project work begins.
The core volunteer tasks will typically include:
Feeding the wolves – the perfect opportunity to see these beautiful animals up close.

Sorting and preparing food

Checking the wolves water supplies several times a day

Observing the wolves behaviour

Clearing alien vegetation

Replanting native plants

Checking perimeter fencing and walls

General maintenance around the sanctuary such as painting and building

During the summer months, be on fire prevention duties
It's important to note that some of the work can be physically demanding, particularly in the heat of the summer. You will need to be fit enough to climb hills and work manually for several hours at a time. You may be required to carry objects up and down hills (around 8kg), across uneven and rocky terrain.
What will a typical day look like?
You will generally be volunteering from Monday to Friday from 9am to 5pm with a long lunch break. However, it is important to note that the project schedule does vary depending on the weather conditions, the current demands of the project and the total number of volunteers present.
During the summer months, work may start earlier and finish later with a long siesta during the hottest hours of the day.
After breakfast each morning, the local team supervisor will clarify all of the tasks that need to be completed that day. The day will typically be split into morning and afternoon sessions, working from 9am to 1pm and then continuing after a long break from 2:30pm-6pm.
After you have finished all of your tasks for the day, evening times are free for you to do as you please. Most volunteers congregate to play board games, cards, read a book and simply sit back and enjoy the surroundings.
As a volunteer, you will usually have the weekends off. This is the perfect time to explore everything Portugal has to offer with your new found friends and can include sightseeing around the capital Lisbon, walking around the historic town of Obidos or even heading to the beach.
Where will I be staying?
While volunteering in Portugal you will be staying within the grounds of the wolf sanctuary in small cosy wooden cabins. Nestled in the rolling hills of a vast wilderness park, you can enjoy far-reaching views across the lush green forest with only the sounds of the nearby wolves and birds.
The sanctuary is located around 30 minutes north of Lisbon so although you get to enjoy the tranquil and somewhat remote surroundings, you can easily arrange transport into the capital and to other nearby tourist attractions including Sintra, Ericeira, Mafra and Óbidos.
Other things to consider
Hands off volunteering - As the goal of the programme is to provide the wolves with a similar life to what they would experience in the wild, there is a strict hands off policy. You will not be able to touch any of the wolves within the sanctuary as part of this programme.
Further Information