Head off the beaten track
and discover
Madagascar
Spectacular landscapes, unique wildlife & unparalleled diving
Your Madagascar adventure
All of our volunteer programmes in Madagascar are located just off the mainland coast, on the picturesque island of Nosy Komba. Home to weird and wonderful wildlife, unspoilt white sandy beaches, out of this world views, year-round sunshine and bright blue seas offering an impressive and largely undisturbed diving experience, this really is paradise.
Built into the steep, rocky slopes, the eco-friendly volunteer accommodation is surrounded by lush green forests that overlook a spectacular coral reef. Everyday you'll have the chance to snorkel in the azure like waters where you may encounter sea turtles, sting rays, dolphins and a whole host of diverse marine life. Not only this, but you can go lemur spotting at Lokobe National Park, enjoy spectacular views on top of Mount Passot, go whale watching and so much more.
The world's fourth largest island, Madagascar is a vast magical land just waiting to be discovered. Rich in flora and fauna, much of which is found nowhere else on earth, the former French colony offers a beguiling range of things to see and do as well as many areas to be explored.
Our programmes start on the 1st and 3rd Monday of every month throughout the year and you can choose to join us from 2-12 weeks.
Our structured and safe programmes makes volunteering in Madagascar ideal for first time and / or solo travellers. Volunteering is the perfect way to meet like-minded people and allows you to explore Madagascar as a group.

What's included
Accommodation, meals and airport pickup
24/7 in-country & UK support
Pre-departure buddy lists and a dedicated Madagascar Facebook group to talk with other volunteers
Assistance with all aspects of your trip and comprehensive pre-departure information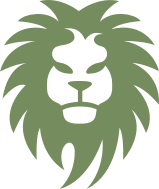 Volunteering opportunities in Madagascar
From £1,610
Madagascar Marine Conservation
Travel to the picturesque island of Nosy Komba in Madagascar to help the local team gather vital raw scientific data about the surrounding coral reefs and the marine life that call it home. You'll receive comprehensive and practical training that will allow you to dive into the depths of the crystal clear waters on a daily basis and come face to face with a diverse abundance of marine life, including sea turtles, sting rays, whale sharks, dolphins and more.
From £350
Madagascar Sea Turtle Conservation
Assist in identifying popular nesting areas along remote and picturesque beaches in Madagascar and it's surrounding islands. This programme gives you the opportunity to get up close to these beautiful creatures whilst helping to ensure the health and survival of the species into the future. Surrounded by lush green forests overlooking the coral reef, the accommodation is based just a stone's throw away from a picturesque white sandy beach. This really is paradise.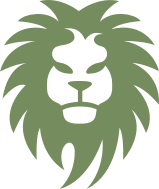 Ideas for your free time in Madagascar