Gain invaluable
mental
health
experience abroad
Perfect for university placements and experience
Mental health and psychology programmes
Working alongside local mental health professionals you will gain invaluable experience while exploring a new and exciting country. Our programmes are aimed at university students who are looking to carry out their mental health or psychology placement or qualified personnel (in Ghana only).
Our mental health programmes have been carefully and sustainably developed in partnership with our local team to ensure they have a lasting and positive impact within the local communities.
Participants will get to experience a range of different settings and scenarios, from observing consultations in government hospitals, assisting within halfway homes, conducting home visits and providing education.
All of our programmes are perfect for university placements
A wide range of health related programmes to choose from
Gain vital experience and new skills for your CV
We also welcome qualified staff in Ghana
Comprehensive pre-departure support and assistance with all aspects of your trip
Ideal for first time and / or solo travellers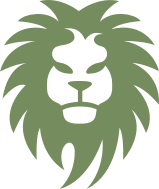 Mental health volunteering programmes
From £200
Sri Lanka Mental Health & Psychology Experience
Receive a broad overview, understanding and insight into the mental health care and needs in Sri Lanka. By spending time shadowing and observing mental health doctors, you will gain a real insight into the struggles faced and the stark contrasts. Gain a unique experience as you spend time in hospitals, half way homes and at a local Ayurveda clinic.
From £180
Ghana Mental Health & Psychology Experience
Our mental health and psychology experience will allow participants to see how psychiatric services operate in Ghana. You will gain a deeper understanding, insight and awareness of the mental health care system as you observe and assist in the local government hospital as well as head out regularly into the community on our home visit and outreach project.