Observe the mental
health system in
Sri Lanka
Observe in hospitals, half way homes and at a local Ayurveda clinic
Apply now
Duration
1-12 Weeks

Minimum age
17+

Start dates
1st & 3rd Saturday

From
£190
Duration
1-12 Weeks

Minimum age
17+

Start dates
1st & 3rd Saturday

From
£190
Sri Lanka Mental Health & Psychology Experience
Quicklinks
Gain a unique experience as you observe in several hospitals, within a half way home and at a local Ayurveda clinic. During your volunteering placement, you will receive a broad overview, understanding and insight into the mental health care system in Sri Lanka.
You will be primarily based in the Galle District, which was one of the worst affected regions from the devastating 2004 Boxing Day Tsunami. To this day, it has left a lasting impact both physically and mentally on the Sri Lankan people.
By spending time shadowing and observing mental health doctors, you will gain a real insight into the struggles faced and the stark contrasts of how a developing country treats their patients.

Background to the mental health programme
Research conducted by the World Health Organisation states that the suicide rate in Sri Lanka is amongst the highest in the world. In recent decades, the mental health needs of Sri Lanka have continued to increase and the services in place have failed to respond to the increasing development and demand. It is estimated that in areas that were affected by the tsunami, over 40% of people suffer from common mental disorder and 3% from severe mental disorder.
It is no wonder why the Ministry of Health are suffering from excessive workloads, with too many patients assigned to each clinic and simply not enough time for doctors to spend with each patient. Not only this, but there is a shortage of supply of essential medicines and a lack of community based psychiatric treatment settings.

Over the last 10 years or so, there has been encouraging signs of mental health care services being ingrained, accepted and made accessible to the general population as part of Sri Lanka's primary health care in both government and private hospitals. With the emergence of The National Council for Mental Health, the country is now moving away from the traditional cultural stigma - particularly stemming from the Buddhist lifts of reincarnation.
The healthcare system now provides for coping with trauma and stress-related problems and understanding the mental health problems of those physically ill. Rehabilitation of people with prolonged mental illnesses and raising awareness within the local communities are all now a major focus.
Our mental health programme provides students with the opportunity to gain a broad overview, understanding and insight into the mental health care system and needs within a developing country.
Where will I be volunteering?
Our mental health programme in Sri Lanka aims to provide you with the opportunity to observe and shadow local professionals in a range of settings.
Unawatuna Divisional Hospital - Most of your time on the programme will be spent at Unawatuna Divisional Hospital, located just under an hours drive from the volunteer accommodation. Although not the biggest hospital in the area, they have a dedicated psychiatric ward where volunteers will spend time shadowing and observing mental health doctors during their consultation periods and in-ward rounds. Here you will witness varying forms of mental illnesses and will learn a lot about the processes and potential solutions.
Balapitiya Base Government Hospital - You will spend at least one day per week at Balapitiya Base Hospital, just a short 15 minute drive from the volunteer accommodation. This government funded hospital is the leading and largest base hospital in the whole of the Southern Province and provides services to over one third of the population living in the Galle district (220,000+). During your time here, you will have the opportunity to spend time observing mental health doctors during consultation periods. The supervising doctor will aim to translate and explain as much as possible to participants during the consultation with the patient.
National Council for Mental Health - Another major part of your placement will be volunteering at the National Council for Mental Health. This 'half-way home' treatment centre aims to integrate those with mental illness back into society. Located close to Colombo (around 2 and a half hours drive), the NCMH is very much a forward-thinking framework which is all about rehabilitation for the patients.
You will be able to partake and observe their daily schedule of activities or consultations, where you will get the chance to interact with those based at the home (including staff and patients), ask them questions and learn about their experiences. You will also get the chance to support hands on occupational therapy, assisting with creative arts and also running the daily exercise classes.
Village Ayurveda Government Treatment Center - All volunteers will get the exciting chance to learn more about the traditional Ayurvedic medicine (also called Ayurveda) by spending one day at the special local clinic. Ayurvedic medicine is one of the world's oldest medical systems (dating back over 3000 years) and promotes the use of herbal compounds, special diets and other unique health practices. During your time here you will get to observe how patients are treated, learn all about it's history, what it's role is within the healthcare system in Sri Lanka and have the chance to ask any questions to the specialist.
What is my role?
Your role as a mental health volunteer / student is to learn and experience first hand the mental health system in a developing country. You will have the chance to observe consultations, in-ward rounds and other services provided to patients across a wide range of settings. With the differing cultures, procedures and a lack of resources, you will see some of the stark contrasts to what is provided at home.
When at the hospital settings, the doctor will aim to translate and explain as much as possible to participants when with patients. However, it is important for volunteers to be flexible in this environment and be appreciative that a doctor's schedule can be very busy.
This mental health and psychology programme is only available to those already studying a psychology or mental health related degree at university. Please note we cannot guarantee your level of hands-on involvement and this will be at the sole discretion of your supervisor in-country and based on experience, duration and willingness to get involved.
What will a typical day look like?
You will be volunteering from Monday to Friday and depending on your placement for that day, will determine your working hours. Although these will vary day to day, you should expect to be at your placement for 2-5 hours, between 8am and 6pm. The schedule usually includes one placement per day, and you will find below an example itinerary for your first week in Sri Lanka - but please note this is just a guide.
Monday - Unawatuna Divisional Hospital
Tuesday – Ayurvedic Medicine Clinic
Wednesday – Balapitiya Base Hospital
Thursday – National Council for Mental Health / Unawatuna Hospital
Friday – Unawatuna Divisional Hospital
As Sri Lanka is a developing country, the facilities and services can sometimes reflect this. Please be aware that from time to time factors outside of our control may limit the project and schedule availability. Anything from doctor strikes to holidays can affect the programme and we will do our best to arrange alternative activities.

Where will I be staying?
We cannot think of anywhere better to stay when volunteering in Sri Lanka! Our volunteer accommodation is just a stones throw away (10 second walk) from a quiet golden sand beach that is lined with palm trees – paradise! It's the perfect place to come and relax each evening and witness some incredible sunsets. Not only this, but you can snorkel in the crystal clear waters that have an abundance of colourful fish swimming around the coral reef and you may even see a sea turtle swim by!
The touristy backpacker town of Hikkaduwa is just a 10 minute tuk-tuk ride away where you can visit many restaurants and bars that back right onto the beach. A favourite town amongst most volunteers, there are many supermarkets, quirky shops and water activities on offer – including surfing. The fishermen town of Ambalangoda is just another 10 minute tuk-tuk ride away in the other direction and offers a more local and traditional way of life. You can visit markets, devil mask museums and also see the largest laying down Buddha statue.
The accommodation is also conveniently located close to the historic town of Galle and well known beaches including Mirissa and Unawatuna.
Other things to consider
University students only - Please note that our mental health programme in Sri Lanka is only available to those currently studying a psychology / mental health related degree at university. We are afraid the programme is not available to those who are fully trained / qualified or who are just starting to study something relevant (e.g. A-levels).
Level of involvement - Your role at the hospitals is largely observational, although the majority of students are assigned basic hands-on tasks. Please note we cannot guarantee your level of involvement and this will be at the sole discretion of your supervisor in-country and based on your experience, willingness at the placement and your duration.
Top destination - Sri Lanka is widely considered by our volunteers to be our best volunteer destination. The majority of our feedback suggests that this is due to the superior local support offered by Charith and our local team, the volunteer programmes making a real difference, value for money and accommodation location. With this in mind, we believe that Sri Lanka is the perfect destination for first-time travellers, under 18's and families with younger children.
Helping on multiple projects - Whilst in Sri Lanka, you will also have the opportunity to get involved with our teaching or childcare programme for no additional cost.
Weekends and free time - You will have every weekend off from volunteering and this is the perfect time to explore everything this beautiful island has to offer. You are more than welcome to simply relax around the accommodation and enjoy the nearby beaches, but most volunteers will use this time to travel and see the country. Further down this page you will come across many suggestions and ideas on where you could go. Alternatively, if you are looking to see as much of the country as possible during this time, travel with other volunteers and be accompanied by one of our local team members, then you may be interested in one or more of the organised weekend trips we run.
Further Information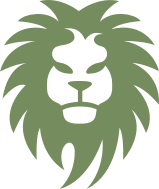 University placement in Sri Lanka
My two weeks in Sri Lanka on the mental health programme were amazing! Every day offered a different setting and scenario and I learnt so much from the local team and made so many great new friends along the way.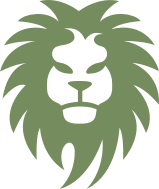 Sri Lanka travel stories