Improve the future of many
children by
teaching
Help in our rural community classes in Tsunami village
Apply now
Duration
1-24 Weeks

Accompanied age
5+

Minimum age
16+

Start dates
1st & 3rd Saturday

From
£180
Duration
1-24 Weeks

Accompanied age
5+

Minimum age
16+

Start dates
1st & 3rd Saturday

From
£180
Sri Lanka teaching volunteers
Quicklinks
Come and teach English to help improve the future of many underprivileged children. Immerse yourself within the warm and welcoming community and get to know lots about the vibrant and diverse Sri Lankan culture.
The Mighty Roar have established their own community class in a rural village in Sri Lanka on request of the local community and government to provide free English lessons to all children in the surrounding area.
This is your chance to shine as you plan and lead your own lessons to children aged between 4 and 15. Your dedication and time will help massively to provide the education the children need in order to grow, develop and become independent. Your primary role will be to teach English and to support the local staff, but don't think it will all be work, there will still be plenty of time to play fun new games!
The ability to speak English is becoming of growing importance, especially with it being an international business language. With tourism on the increase and many of the well-paid jobs requiring English speakers, we want to give the poorer communities the chance they deserve.

For a developing country, Sri Lanka's education system is very impressive and quite advanced. Education is taken seriously and nearly all children up to the age of 16 attend school. However, schools in the more remote and rural areas receive minimal funding and are expected to serve large communities. Facilities are often very basic and with some classes having up to 60 children, teachers are often under resourced.
Our community class was created at the start of 2019 on request from the government and local community. Our make-shift school is located in the rural village of Galagoda, within an area commonly referred to as Tsunami village.
The after-school education programme provides free English lessons and education opportunities to all children in the surrounding area. The children attend local government schools during the mornings and then we aim to further their progress by providing these free lessons every afternoon.
There are currently over 80 children that attend each and every day, who are split into three classes depending on their age and ability – with the biggest class having 40 children. You will be teaching from 3pm to 5:30pm from Monday to Thursday. The first two hours are spent teaching English and then the remaining time is dedicated to fun and games!
During the mornings, you will need to create and plan your lesson for that day. We encourage volunteers to make lessons as engaging and interactive as possible to ensure you get the best response from the children. Volunteers will lead their own classes and depending on total numbers at the time, you should expect to have one or two fellow volunteers to assist in each class.
When you arrive at the end of the drive, the first thing you will notice is all of the children waiting to greet you and walk with you down to the community hall. There is nothing better than seeing the smiling children who love to see and have fun with volunteers – shows the work everyone is doing is so worthwhile.
You will be able to see the impact your time has with the children and you will get to know and love them on more of a personal level.
Located along the west coast of Sri Lanka that is famed for its beautiful beaches, this unique programme will allow you to enjoy the ultimate slice of Sri Lankan paradise.
You will be staying just a stones throw away from palm tree lined beaches that have crystal clear waters from the Indian Ocean. You will get to explore Sri Lanka's rich cultural heritage, discover their stunning coastlines and live within the local community where everyone is so friendly.
Although an advantage, no previous experience is required. As long as you bring lots of positive energy and are enthusiastic then your efforts and time will contribute massively to the school and local community.
If you love to work with children and want to gain international work experience, this programme will add an edge to your CV. Many volunteers use our teaching programme to advance their career and to broaden their horizons for personal growth and development.
Further Information
"This is definitely a program, that if you're willing to dive head first into and get totally stuck into, will reward you in a million and one ways. The Mighty Roar has done such a good thing by providing this wonderful community with English classes, now all they need is more volunteers to carry on the good work!"
Activities
Teaching

Most of the afternoon will be spent teaching the children a range of subjects and ensuring everyone has fun. Some lessons may involve English, maths, art, music, drama, sports and more! We try our best to provide all of the basic resources and on request we may be able to get some musical instruments or even a video projector.

Planning your lessons

You will be in charge of planning your own lessons that can literally be anything! We encourage all volunteers to make them as fun and interactive as possible to ensure you keep the children's' attention. Everyday should see you teach English and play some fun games!

Playing

No day would be complete without playing outside! Climbing trees, playing football or tag, or swinging as high as possible on the swings – it's got to be everyone's favourite part of the day.

Creating materials

For the more creative and arty volunteers! It's always good to get some new displays up around the classroom to showcase the children's' work and to brighten the room up. You may even get to do some wall painting outside.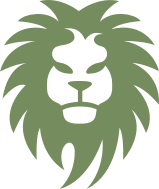 Sri Lanka travel stories
Conserving sea turtles in Sri Lanka
There is no better feeling in the world than watching a hundred or so baby turtle hatchlings scrambling along the shoreline to the sea, the determination and drive to reach the ocean, it never gets old.
Volunteering in Sri Lanka with my partner
Our visit to Sri Lanka on the Sea Turtle program was nothing but incredible (other than a little hot and sweaty). Our 3 weeks was amazing from day one, with a massive warm welcome from everyone.
Teaching and turtles in Sri Lanka
I went to Sri Lanka in January 2019 to volunteer on the sea turtle program, but was also able to help teach English. I had a huge sense of fulfillment from both projects in completely different ways.