Improve the future of many
children by
teaching
Help in our rural community classes in Tsunami village
Apply now
Duration
1-24 Weeks

Accompanied age
5+

Minimum age
16+

Start dates
1st & 3rd Saturday

From
£180
Duration
1-24 Weeks

Accompanied age
5+

Minimum age
16+

Start dates
1st & 3rd Saturday

From
£180
Sri Lanka teaching volunteers
Quicklinks
Come and teach English to help improve the future of many underprivileged children. Your dedication and time will help massively to provide the education the children need in order to grow, develop and become independent. This is your chance to shine as you plan and lead your own lessons to children aged between 4 and 15.
The Mighty Roar have established their own community classes in a rural village in Sri Lanka on request of the local community and government to provide free English lessons to all children in the surrounding area. Not only this, but we also assist within under-resourced government run primary schools, giving you the perfect mix of formal and informal teaching!
Immerse yourself within the warm and welcoming community and get to know lots about the vibrant and diverse Sri Lankan culture.
Background to the teaching programme
Sri Lanka's education system is fairly impressive and advanced considering the size of this developing country. Education is taken very seriously and the vast majority of children between the age of 6 and 18 years old attend school. However, schools in the more remote and rural areas receive minimal funding and are expected to serve large communities. The facilities here are often very basic and it's not unusual to find 40-60 children in each class - meaning teachers are overstretched and under-resourced.
As with many developing countries around the world, the ability to speak English is becoming evermore paramount. The tourism industry in Sri Lanka is increasing year on year and is now one of the main income sources for the country. On top of this, many Sri Lankan's head abroad to the Middle East and other regions in search of higher paid jobs, with English being one of the main requirements.
The level of teaching English in government schools is limited, with poor resources and the teachers English ability being by no means perfect. More often than not, you will find students only learning to repeat from a textbook, rather than actually understanding the word and the context. It is very common to find children from middle and upper-class families enrolled into private English tuition classes, to ensure they are properly prepared for their futures.
We wish to try our best to provide all children with the chance to learn English, especially those from a poorer background. To do this, we provide free afternoon community classes specifically for English every weekday and also assist within the local government primary school to provide more one-to-one teaching and to come up with more creative and exciting lessons to keep everyone engaged.
Where will I be volunteering?
Akurala Primary School - Akurala School was one of the first schools in the whole of the Southern Province. Before the devastating tsunami in 2004, it was the main educational institute for the area. There were many more students attending and the school provided classes to children from the first to last grade - 6 to 18 years old. However, with many families being relocated by the government inland and many more now scared to live close to the ocean, the school shrunk in size. Today, the school teaches around 50 children each and every day, aged between 6 and 10 years old (primary education).
The head teacher has requested the help from our local team and international volunteers to not only assist with providing a greater education to the students that currently attend, but to also help with their ambitions to grow. With the help of you and other volunteers, we believe that we can rebuild and reorganise the school to again cater for children of all ages (primary and secondary education) and to help the local community prosper in their later lives.
Not only will you provide more creative and engaging lessons so the children better understand English, but the donations (from your programme fee) will go towards helping the school achieving their goals. We are already well on our way to introducing a computer class, to which volunteers will help teach in on a daily basis!
The Mighty Roar Community Classes - Our community class was created at the start of 2019 on request from the government and local community. Our makeshift school is located in the rural village of Galagoda, within an area commonly referred to as Tsunami village. The majority of families within this area were relocated here (further inland) by the government following the natural disaster in 2004.
The after-school education programme provides free English lessons and education opportunities to all children in the surrounding area. The children attend local government schools during the morning and then we aim to further their progress by providing free lessons every afternoon. There are currently over 80 children (aged between 4 and 15) that attend each and every day, who are split into three classes depending on their age and ability – with the biggest class having 40 children.
What is my role?
Your primary role will be teaching English within the local community by sharing your time, knowledge and skills. The presence of international volunteers will give the children an insight into different cultures and boost their confidence massively in conversational English - helping them to maximise their future potential.
Although the main focus of your time will be spent teaching English, you can also get involved with many other subjects. This can include teaching maths, art, music, drama, sports and more! Don't think it will be all work, there will still be plenty of time to play outside and introduce fun new games!
You will lead your own classes (with the help of other volunteers) and have the freedom to create a lesson plan of your choice for each day. When teaching in the government school, you will need to ensure this fits in with the curriculum and at the community class we highly recommend talking with other volunteers to continue on their good work.
If you love to work with children and want to gain international work experience, this programme will stand out on your C.V. Many volunteers use our teaching programme to advance their career and/or to broaden their horizons for personal growth and development.

You will be able to see the impact your time has with the children on a daily basis (no other programme offers this) and you will get to know and love them on more of a personal level as time goes on!

What will a typical day look like?
You will be volunteering from Monday to Friday with your days starting early, in line with the standard Sri Lankan school day! The community classes (that occur in the afternoons) run from Monday to Thursday, giving you plenty of free time to explore Sri Lanka from Friday onwards.
After breakfast you will head to Akurala Primary School at 7:30am to prepare the classroom and welcome the children. After settling in and getting everything organised, you will then teach English and other subjects until 10am. Everyone then heads outside to play games and sports during break time, with volunteers being the main focus of attention. After the short break you will return back to the classroom to continue teaching until 11:30am before heading back to the accommodation for lunch.
You will then have several hours of free time where you can relax on the beach just outside of the volunteer house or head into Hikkaduwa to soak up the atmosphere. We also recommend taking around an hour to ensure you are properly prepared for the lessons the following day. We encourage volunteers to make lessons as engaging and interactive as possible to ensure you get the best response from the children - our local team and longer term volunteers can assist if you are struggling for ideas.
At 2:30pm, it's then time to board The Mighty Roar bus and head to the rural village of Galagoda for our community classes. When you arrive at the end of the drive, the first thing you will notice is all of the children waiting to greet you and walk with you down to the community hall. There is nothing better than seeing the smiling children who love to see and have fun with volunteers – it clearly shows the work everyone is doing is so worthwhile.
The first two hours are dedicated to teaching English and then the remaining half hour or so is for fun and games! Our local co-ordinator will be here to assist where necessary and you will have the time of your life with everyone!
Where will I be staying?
We cannot think of anywhere better to stay when volunteering in Sri Lanka! Our volunteer accommodation is just a stones throw away (10 second walk) from a quiet golden sand beach that is lined with palm trees – paradise! It's the perfect place to come and relax each evening and witness some incredible sunsets. Not only this, but you can snorkel in the crystal clear waters that have an abundance of colourful fish swimming around the coral reef and you may even see a sea turtle swim by!
The touristy backpacker town of Hikkaduwa is just a 10 minute tuk-tuk ride away where you can visit many restaurants and bars that back right onto the beach. A favourite town amongst most volunteers, there are many supermarkets, quirky shops and water activities on offer – including surfing. The fishermen town of Ambalangoda is just another 10 minute tuk-tuk ride away in the other direction and offers a more local and traditional way of life. You can visit markets, devil mask museums and also see the largest laying down Buddha statue.
The accommodation is also conveniently located close to the historic town of Galle and well known beaches including Mirissa and Unawatuna.
Other things to consider
Top destination - Sri Lanka is widely considered by our volunteers to be our best volunteer destination. The majority of our feedback suggests that this is due to the superior local support offered by Charith and our local team, the volunteer programmes making a real difference, value for money and accommodation location. With this in mind, we believe that Sri Lanka is the perfect destination for first-time travellers, under 18's and families with younger children.
Helping on multiple projects - Whilst in Sri Lanka, you will also have the opportunity to get involved with our childcare programme for no additional cost. If you are also looking to help with our wildlife projects, then we would recommend applying for our sea turtle project - this will allow you to take part in many more of the programmes available.
Previous experience or qualifications - Although an advantage, no previous experience is required. As long as you bring lots of positive energy and are enthusiastic then your efforts and time will contribute massively to the school and local community.
Online TEFL course - Although not mandatory, we encourage volunteers to prepare as much as possible for their English teaching placement abroad. In the build up to your trip, you can make the most out of your time by completing an international accredited online TEFL course - costing £159. This course will not only prepare and provide the necessary skills allowing you to help further when volunteering, but can also be used to gain employment around the world.
Resources and donations - Resources can be very limited on our programmes in Sri Lanka and we would really appreciate any additional support that can be provided. It would be amazing if you could bring any materials associated with your project, including pens, paper and anything else you think will aid your time on the programme. If you are looking for an instant bond, then taking sweets is always a big hit with the children!
Weekends and free time - You will have every weekend off from volunteering and this is the perfect time to explore everything this beautiful island has to offer. You are more than welcome to simply relax around the accommodation and enjoy the nearby beaches, but most volunteers will use this time to travel and see the country. Further down this page you will come across many suggestions and ideas on where you could go. Alternatively, if you are looking to see as much of the country as possible during this time, travel with other volunteers and be accompanied by one of our local team members, then you may be interested in one or more of the organised weekend trips we run.
Further Information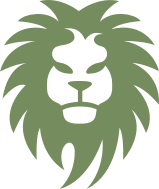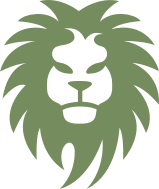 Sri Lanka travel stories