Play your part in saving
endangered
sea turtles
The first & only 100% ethical sea turtle project in Sri Lanka
Apply now
Duration
1-24 Weeks

Accompanied age
5+

Minimum age
16+

Start dates
1st & 3rd Saturday

From
£200
Duration
1-24 Weeks

Accompanied age
5+

Minimum age
16+

Start dates
1st & 3rd Saturday

From
£200
Sri Lanka sea turtle conservation
Quicklinks
Come and help on the most exciting sea turtle project in Sri Lanka that is the first of its kind! You will play a vital role in saving critically endangered sea turtles on a 100% ethical project, setup and run by The Mighty Roar.
You, along with other volunteers are urgently needed to help with our worthwhile conservation efforts. You will not only be contributing your time and money to saving turtles within our hatchery and local area but to also gathering essential research data to change how the whole industry is currently run in Sri Lanka!
Our brand new purpose built large hatchery was funded and constructed by previous volunteers and we now need as many people as possible to come and help continue our efforts. Be apart of something special where you can genuinely say you helped sea turtles in Sri Lanka!

During your time here, you will get to help on many diverse activities. You will head off on night beach patrols where you will get to witness turtles coming ashore to nest – an out of this world experience that no one else offers in Sri Lanka! You will have the important job of guarding the hatchery from any predators and poachers, releasing baby sea turtles into the sea (everyone's favourite!), weekly beach cleans, education classes and visiting a traditional sanctuary.

Unfortunately, sea turtle populations around the world are on a sharp decline due to natural predators and severe human interference. One of the biggest problems in Sri Lanka are human poachers, who miss-handle the eggs to sell to the turtle sanctuaries or to locals as a source of food or medicine.

Another major problem is actually the 30-40 so called sanctuaries that line the west coast of Sri Lanka. Unfortunately, these projects are setup purely to make money from tourists, with many cruel practices happening day in day out.
We regularly visit many of the sanctuaries nearby, where many hundreds of volunteers go every year to supposedly help. There is absolutely no conservation happening and nine times out ten they are actually making the situation worse.
We cannot go through and list everything wrong with the current setup, but have mentioned some of the bigger problems below and also provided some pictures under the photos tab. You will also get to see first hand when you travel to Sri Lanka.
Many healthy sea turtles are confined to very small tanks, without being able to swim or dive. In most sanctuaries you can see that the turtles have simply given up and just sit idle all day long.
- Tourists flock to each and every sanctuary to hold the turtles, often dropping them or not washing their hands (sun cream can be very dangerous to them).
- Baby sea turtles are kept in tanks for many weeks before being released, therefore using up all of their energy and any hope of survival.
- The actual hatcheries are far from perfect, with most having a very low hatching success rate and mainly producing males.
With five of the seven sea turtle species (Hawksbill, Green, Loggerhead, Olive Ridley and Leatherback) being regularly found along the coast of Sri Lanka, there is no better place to volunteer to ensure these amazing animals have the best chance of survival. Although the nesting season is at its peak from November to May, there are turtles coming ashore every night all year round!
Working alongside research biologists, fellow volunteers and our dedicated local team, you will get to learn so much about the local environment and sea turtles. All of the research data we gather will be collated and published every year to not only help us improve but we also hope that we can change the current situation in Sri Lanka and the sanctuaries.
You will spend the majority of your days and nights on the beach working with wild turtles! Depending on what your group has been scheduled to do for the day, you could be up helping from as early as 6am or on a late night beach patrol until 2am! No two days will ever be the same and at the blink of a eye you could be off to rescue a turtle!

We have identified 3 beaches close to our hatchery that we regularly work on and we hope one day will be safe havens so the nests can remain on the beach as nature intended. In an ideal world there would be no need for hatcheries and we hope from the work we do and the data we gather, we can eventually make this a reality.
Located along the west coast of Sri Lanka that is famed for its beautiful beaches, this unique programme will allow you to enjoy the ultimate slice of Sri Lankan paradise.
You will be staying just a stones throw away from palm tree lined beaches that have crystal clear waters from the Indian Ocean. You will get to explore Sri Lanka's rich cultural heritage, discover their stunning coastlines and live within the local community where everyone is so friendly.
You will get hands-on experience with this once in a lifetime opportunity to work so closely with these beautiful creatures. You will leave feeling rewarded, after having made such a positive impact on the future survival of sea turtles. Get ready for some unforgettable memories and amazing experiences in this truly beautiful country.
Every nest, every egg, every hatchling and every turtle released is crucial to the survival of the species.
Further Information
"We cannot recommend The Mighty Roar enough! They are the only ethical project in the whole of Sri Lanka and they made us feel apart of the family from day one. We managed to do so much in 2 weeks; from watching hatchling emerge from their nest, releasing approx 250 hatchlings into the ocean, releasing an injured turtle following an injury and watching turtles lay their eggs at night - simply amazing."
Activities
Night beach patrols

One of the main tasks will be to patrol one of three nearby beaches in search of sea turtles coming up to nest. Walking along the pristine sandy beaches listening to the waves crash down is not a bad way to spend your evenings / nights! Seeing a turtle slowly make it's way out of the sea and up to nest is an amazing experience! You will be responsible for transporting any eggs you come across back to the safety of our hatchery where they will have the best chance of survival.

Hatchery guarding

Looking after the hatchery on a shift like basis, you will be guarding all of the nests from any potential predators. Over the period, you will be in charge of weighing, measuring and releasing all new hatchlings into the sea. There is no better way of knowing that your dedication and time is truly helping than watching up to 140 baby turtles flap their way into the ocean!

Releasing baby turtles

By far the most popular and best activity, you will get the chance to release newly hatched babies into the sea. This rewarding activity is of course why we are all here and there is no better experience than knowing you have contributed to the wild sea turtle populations. For the best chance of survival, the babies are released as soon as they hatch at differing locations.

Sea turtle rescue

Our local team and volunteers are always on call in case a sea turtle is in need of rescue. We regularly get calls from local fishermen who have accidentally caught turtles in their fishing nets as well as from locals who have come across a sea turtle who is stuck or in distress. Volunteers will play a vital role in helping these turtles to rehabilitate and to then release them back into the sea once they are healthy and fit.

Morning census

To ensure we did not miss any turtles from the night before, you will head out early onto the beach to check for tracks. Any you do come across you will need to record some data and remove the tracks so there is no trace of any turtle activity. You never know, you may come across a turtle or two that are still nesting from the night before!

Beach cleans

Not the most exciting job, but ensuring that the 3 stretches of coastline along the project site is clean and tidy will result in more females coming up to lay their eggs – crucial for securing their futures! With the lack of bins and not knowing that they are damaging the environment, locals often leave some litter behind as well as the sea washing things up. You will be amazed at how much admiration is shown by the locals, with children and even the army coming along to help!

Maintenance

To ensure the best chance of hatching the eggs, you will need to make sure that all nesting areas are clean, healthy and safe. Any eggs brought to the hatchery need to be buried as soon as possible and then labelled correctly. Our tank for keeping rescued turtles as they rehabilitate will also need the water changing and cleaning on a regular basis.

Raising awareness

During your time here, you will learn all about these fascinating animals and the environment that surrounds you. You may get to put your newly gained knowledge to educating the locals.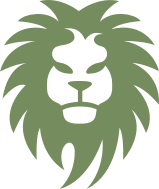 Sri Lanka travel stories
Conserving sea turtles in Sri Lanka
There is no better feeling in the world than watching a hundred or so baby turtle hatchlings scrambling along the shoreline to the sea, the determination and drive to reach the ocean, it never gets old.
Volunteering in Sri Lanka with my partner
Our visit to Sri Lanka on the Sea Turtle program was nothing but incredible (other than a little hot and sweaty). Our 3 weeks was amazing from day one, with a massive warm welcome from everyone.
Teaching and turtles in Sri Lanka
I went to Sri Lanka in January 2019 to volunteer on the sea turtle program, but was also able to help teach English. I had a huge sense of fulfillment from both projects in completely different ways.