Play your part in saving
endangered
sea turtles
The first & only 100% ethical sea turtle project in Sri Lanka
Apply now
Duration
1-24 Weeks

Accompanied age
5+

Minimum age
17+

Start dates
1st & 3rd Saturday

From
£200
Duration
1-24 Weeks

Accompanied age
5+

Minimum age
17+

Start dates
1st & 3rd Saturday

From
£200
Sri Lanka sea turtle conservation
Quicklinks
Come and help on the most exciting sea turtle project in Sri Lanka that is the first of its kind! You will play a vital role in saving critically endangered sea turtles on a 100% ethical project, set up and run by The Mighty Roar.
You, along with other volunteers are urgently needed to help with our worthwhile conservation efforts. You will not only be contributing your time and money to saving turtles within our hatchery and local area but also to gathering essential research data to change how the whole industry is currently run in Sri Lanka!
Our brand new purpose built large hatchery was funded and constructed by previous volunteers and we now need as many people as possible to come and help continue our efforts. Every nest, every egg, every hatchling and every turtle released is crucial to the survival of the species, so why not be part of something special where you can genuinely say you helped sea turtles in Sri Lanka!

Background to the sea turtle programme
Unfortunately, sea turtle populations around the world are on a sharp decline due to natural predators and severe human interference. One of the biggest problems in Sri Lanka are human poachers, who mishandle the eggs to sell to turtle sanctuaries or to locals as a source of food or medicine. Another major problem is actually the 40 so called sanctuaries that line the west coast of Sri Lanka. Unfortunately, these projects are set up purely to make money from tourists, with many cruel practices happening day in day out.
We regularly visit many of the sanctuaries nearby, where many hundreds of volunteers from around the world go every year to supposedly help. There is absolutely no conservation happening and nine times out of ten they are actually making the situation worse. Some of the bigger problems include; many healthy sea turtles being confined to very small tanks without being able to swim or dive, thousands of tourists holding turtles (often dropping them), baby sea turtles being kept in tanks for many weeks before being released (therefore using up all of their energy and any hope of survival) and most sanctuaries from what we can tell have a very low hatching success rate and are mainly producing males.
Our aim of the programme is simple; to conserve the critically endangered sea turtles that nest upon the shores of Sri Lanka. We hope to achieve this by:

Educating the local community about the importance of sea turtles and the environment (plastic, littering etc.)
Provide a new income to local poachers (assisting volunteers, tours and many other ideas) to gradually decrease their presence.
Collect vital research data about nesting turtles and our hatchery's success rate to provide to the government to then look at imposing stricter legislations regarding poaching and turtle sanctuaries.
Create a tour permit system whereby former poachers and sanctuary staff take tourists onto nesting beaches in a safe and ethical way - therefore reducing the need for income from traditional sanctuaries.
With five of the seven sea turtle species (Hawksbill, Green, Loggerhead, Olive Ridley and Leatherback) being regularly found along the coast of Sri Lanka, there is no better place to volunteer to ensure these amazing animals have the best chance of survival. Although the nesting season is at its peak from November to May, there are turtles coming ashore regularly all year round!

Working alongside fellow volunteers, our dedicated local team and at times, research biologists, you will get to learn so much about the local environment and sea turtles. All of the research data we gather will be collated and published every year to not only help us improve but we also hope that we can change the current situation in Sri Lanka and in the sanctuaries.
Where will I be volunteering?
You will spend the majority of your days and nights on the nearby beaches working with wild turtles! The first and most important location is Akruala beach. This 2 kilometre stretch of golden sandy beach is a hot spot for sea turtles coming ashore to nest, with over 15,000 eggs collected every year - and it's just a 10 second walk away!
We have identified a further 2 beaches close by that we regularly work on and we hope one day they will be safe havens so the nests can remain on the beach as nature intended. In an ideal world there would be no need for hatcheries and we hope from the work we do and the data we gather, we can eventually make this a reality.
The rest of your time will be spent at our purpose built hatchery, just a 20 second walk from the volunteer accommodation or at the accommodation itself, collecting and correlating any required research data.
What is my role?
You will play an important role and be fully involved in our efforts of trying to save sea turtles in Sri Lanka. You will get hands-on experience with this once in a lifetime opportunity to work so closely with these beautiful creatures. You will leave feeling rewarded after having made such a positive impact on the future survival of sea turtles. Get ready for some unforgettable memories and amazing experiences in this truly beautiful country. Just some of the activities you could be involved with are:
Night beach patrols - One of the main tasks will be to patrol one of three nearby beaches in search of sea turtles coming up to nest. Walking along the pristine sandy beaches listening to the waves crash down is not a bad way to spend your evenings / nights! Seeing a turtle slowly make it's way out of the sea and up to nest is an amazing experience! You will be responsible for transporting any eggs you come across back to the safety of our hatchery where they will have the best chance of survival. Each shift will generally last 1 to 2 hours and cover a distance of between 1 and 4km.

Hatchery guarding - Looking after the hatchery on a shift like basis, you will be guarding all of the nests from any potential predators. During this period you will be in charge of weighing, measuring and releasing all new hatchlings into the sea.

Releasing baby turtles - By far the most popular and best activity, you will get the chance to release newly hatched babies into the sea. This rewarding activity is of course why we are all here and there is no better experience than knowing you have contributed to the wild sea turtle populations. For the best chance of survival, the babies are released as soon as they hatch at differing locations.

Sea turtle rescue - Our local team and volunteers are always on call in case a sea turtle is in need of rescue. We regularly get calls from local fishermen who have accidentally caught turtles in their fishing nets as well as from locals who have come across a sea turtle who is stuck or in distress. Volunteers will play a vital role in helping these turtles to rehabilitate and then release them back into the sea once they are fit and healthy.

Tank cleaning and refilling - We need to ensure that our two tanks are always clean to make sure any seas turtles currently in our care are happy. Even if we do not currently have any turtles present, we always need to be prepared and ready in case that call comes. Although a relatively simple task, without any kind of pumping equipment and in the tropical heat - it can be quite gruelling!
Beach cleans - Not the most exciting job, but ensuring that the coastline along the project site is clean and tidy will result in more females coming up to lay their eggs – crucial for securing their futures!
On top of the above, you could also find yourself conducting morning census, maintaining the hatchery and any associated equipment and raising awareness within the local community.
What will a typical day look like?
The majority of sea turtle activity actually happens during the late evening / night and in the early mornings. For this reason, most activities generally occur during this time, leaving you with plenty of free time during the day to relax or assist with other programmes.
No two days will ever be the same and at the blink of an eye you could be off to rescue a turtle! Depending on what your group has been scheduled to do for the day, you could be up helping from as early as 6am or on a late night beach patrol until 2am! A typical day may look like this -

6:30am - 7:30am - Morning census
8:00am - Breakfast
9:00am - 10/11:00am - Carrying out any scheduled tasks such as beach cleans, tank cleaning / refilling and feeding any sea turtles in our care. You can also assist on our teaching and childcare programmes if wanted.
11:00am - 1:00pm - Free time
1:00pm - Lunch
2:00pm - Assist with the community teaching class or free time.
7:00pm - Dinner
7:30pm - 12:00am - night beach patrols, hatchery guarding and releasing any newly hatched turtles
Where will I be staying?
We cannot think of anywhere better to stay when volunteering in Sri Lanka! Our volunteer accommodation is just a stones throw away (10 second walk) from a quiet golden sand beach that is lined with palm trees – paradise! It's the perfect place to come and relax each evening and witness some incredible sunsets. Not only this, but you can snorkel in the crystal clear waters that have an abundance of colourful fish swimming around the coral reef and you may even see a sea turtle swim by!
The touristy backpacker town of Hikkaduwa is just a 10 minute tuk-tuk ride away where you can visit many restaurants and bars that back right onto the beach. A favourite town amongst most volunteers, there are many supermarkets, quirky shops and water activities on offer – including surfing. The fishermen town of Ambalangoda is just another 10 minute tuk-tuk ride away in the other direction and offers a more local and traditional way of life. You can visit markets, devil mask museums and also see the largest laying down Buddha statue.
The accommodation is also conveniently located close to the historic town of Galle and well known beaches including Mirissa and Unawatuna.
Other things to consider
Nesting Season - Sri Lanka is quite unique in the fact that the country has sea turtles nesting all year round - hence the programme having start dates throughout the year. However, the peak sea turtle nesting season starts from the end of November until the end of March, with the peak hatching season running from the start of February until the end of May. Although you will more than likely see sea turtles and hatchlings outside of the peak months, it is not guaranteed and will be less frequent.

Top destination - Sri Lanka is widely considered by our volunteers to be our best volunteer destination. The majority of our feedback suggests that this is due to the superior local support offered by Charith and our local team, the volunteer programmes making a real difference, value for money and accommodation location. With this in mind, we believe that Sri Lanka is the perfect destination for first-time travellers, under 18's and families with younger children.
Helping on multiple projects - Whilst in Sri Lanka and as a sea turtle volunteer, you will also have the opportunity to get involved with all of our other programmes. This unique experience will allow you to assist with sea turtle conservation, but also assist where wanted on our childcare, teaching and dog sanctuary programmes for no additional charge.
Weekends and free time - You will have every weekend off from volunteering and this is the perfect time to explore everything this beautiful island has to offer. You are more than welcome to simply relax around the accommodation and enjoy the nearby beaches, but most volunteers will use this time to travel and see the country. Further down this page you will come across many suggestions and ideas on where you could go. Alternatively, if you are looking to see as much of the country as possible during this time, travel with other volunteers and be accompanied by one of our local team members, then you may be interested in one or more of the organised weekend trips we run.
Further Information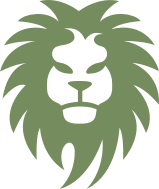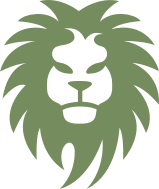 Sri Lanka travel stories