Provide an essential pair of
hands to care for 1500
dogs
A safe-haven for sick, disabled and vulnerable dogs
Apply now
Duration
1-24 Weeks

Accompanied age
12+

Minimum age
16+

Start dates
1st & 3rd Saturday

From
£210
Duration
1-24 Weeks

Accompanied age
12+

Minimum age
16+

Start dates
1st & 3rd Saturday

From
£210
Sri Lanka dog sanctuary
Quicklinks
Are you a student or qualified vet, or a general dog lover like us? Come and join us on the stunning south coast of Sri Lanka where your help will be really appreciated by everyone!
We urgently need volunteers to provide an essential pair of hands to give much needed care and assistance at this unique dog sanctuary. The free-roaming sanctuary provides a safe haven for sick, disabled and vulnerable strays – currently looking after over 1,500 dogs! You will support the local vets in caring for the injured or unwell animals and assist the other staff members with the many everyday activities.
Many people are aware of the problems of stray dogs and poor veterinary treatment of animals in Sri Lanka, but few get to make a difference; this is your opportunity to help!

Background to the dog sanctuary programme
One of the major problems that you'll first notice when you visit Sri Lanka is the vast amount of stray dogs wandering the streets (island wide). It is estimated that there are currently over 3 million street animals in Sri Lanka, many of whom suffer immensely through malnutrition, disease and horrific injuries.

With the risk and associated fear of rabies, strays are often demonised, leading to cruelty at the hands of humans. This evident suffering and misery is heart breaking for any animal lover to witness, let alone walk away from.
There is a distinct lack of safe havens and veterinary care available to strays in Sri Lanka, meaning that the work and facilities at the sanctuary are a lifeline to many otherwise doomed animals.
This amazing programme has three major aims:
To rescue animals in dire need by providing quality veterinary care and rehabilitation and to offer a free roaming safe haven for them.
To stabilise the stray dog population through spay/ neutering campaigns as well as educating the locals and running a successful adoption programme.
To create a healthier environment for both humans and animals by eradicating rabies.
Since the project was established in 2007, they have sterilised and treated many animals, substantially reducing the stray population on the island. In 2018 alone, the programme achieved the following:
Provided over 19,000 treatments for diseases, wounds, fractures and tumours
Sterilised 1356 dogs and cats and conducted 450 other surgeries
Conducted over 7000 blood tests/smears/chemistry/ haematology
Provided over 7000 vaccinations against rabies and other dangerous viruses
Provided over 16,000 anti-parasitic treatments (worming, mange, tick, flea treatments)
Unfortunately, with the major success this programme has achieved comes many additional running costs! Just feeding the 1,500 animals every month costs £11,400, the free spay / neutering project that is always in huge demand costs £400 per day and when you add in all of the other normal daily running costs it comes to a huge amount every single day!
Not only will you be providing essential help, but along with your time, your programme fee also includes a vital small donation to the project to help with the astronomical costs.
Where will I be volunteering?
You will be volunteering at a large and unique sanctuary based just outside of Galle. The beautiful, free-roaming sanctuary for dogs and a secure sanctuary for cats, is the perfect safe-haven for sick, disabled and vulnerable strays. The sanctuary started in 2007 and over the years has grown and grown from the support of many people around the world. The sanctuary is registered as a charity in the United Kingdom.
What is my role?
With over 1500 dogs and 100 cats at the centre, there is always plenty of work that the local team needs help with. The support from volunteers allows the centre to provide an exceptionally high level of care and extend their reach to more animals. By volunteering at the rescue centre, you will provide a major contribution to the welfare of the animals on the island. During your time at the centre, you will spend all of your time with the dogs and some of the activities you may get involved with include:
Preparing food & feeding the dogs - As you can imagine preparing and feeding over 1,500 dogs each and every day is a big task in itself! The sanctuary currently use 250kg of rice, 200kg of fish, 120kg of vegetables plus dry biscuits and 4 boxes of tinned fish per day! With more help they can speed this process up everyday and be able to give more care and attention to the dogs.
Cleaning - The whole sanctuary needs cleaning on a regular basis to ensure everyone remains healthy and in a nice environment. You will be required to clean individual kennels, outside areas and equipment.
Exercise - All dogs need regular exercise, from playing games or just walking around the yard. There are also regular trips to the beach to provide hydrotherapy for many of the dogs that have injured legs or hips to try and make them stronger.
Interaction & observing - One of the most important roles for volunteers is sitting and spending time with the dogs, so they receive much needed care and attention and get comfortable with human interaction. This also enables monitoring of their social behaviour and health.
Assisting visitors - The sanctuary get visitors from all over the world. Sri Lanka is fast becoming a top holiday destination, so many tourists are flocking to the island. Many visitors are sensitive to animal suffering and are relieved to find a project likes this for the suffering strays. Longer term volunteers may be required to show visitors around and to share some information about the sanctuary.
If you are a qualified or student vet, then depending on your experience, you will be able to work alongside the resident vet helping to carry out operations and other important tasks.

What will a typical day look like?
You will spend all of your time with the dogs, providing a vital pair of extra hands to assist with this busy sanctuary. The project is located around 45 minutes away from our accommodation and all transport is included – and it's worth the drive! Your volunteering days will start around 9am and you will return back to the accommodation at 3pm.
Where will I be staying?
We cannot think of anywhere better to stay when volunteering in Sri Lanka! Our volunteer accommodation is just a stones throw away (10 second walk) from a quiet golden sand beach that is lined with palm trees – paradise! It's the perfect place to come and relax each evening and witness some incredible sunsets. Not only this, but you can snorkel in the crystal clear waters that have an abundance of colourful fish swimming around the coral reef and you may even see a sea turtle swim by!
The touristy backpacker town of Hikkaduwa is just a 10 minute tuk-tuk ride away where you can visit many restaurants and bars that back right onto the beach. A favourite town amongst most volunteers, there are many supermarkets, quirky shops and water activities on offer – including surfing. The fishermen town of Ambalangoda is just another 10 minute tuk-tuk ride away in the other direction and offers a more local and traditional way of life. You can visit markets, devil mask museums and also see the largest laying down Buddha statue.
The accommodation is also conveniently located close to the historic town of Galle and well known beaches including Mirissa and Unawatuna.
Other things to consider
Student / Qualified Vets - If you are currently studying something relevant at university then we may be able to tailor the programme based on your course requirements. You will be able to get fully involved and help assist vets with operations and other important tasks and gain vital hands on experience to help aid your studies and future employment.

Top destination - Sri Lanka is widely considered by our volunteers to be our best volunteer destination. The majority of our feedback suggests that this is due to the superior local support offered by Charith and our local team, the volunteer programmes making a real difference, value for money and accommodation location. With this in mind, we believe that Sri Lanka is the perfect destination for first-time travellers, under 18's and families with younger children.
Helping on multiple projects - Whilst in Sri Lanka and as a dog sanctuary volunteer, you will also have the opportunity to get involved with all of our other programmes. This unique experience will allow you to help within the dog sanctuary, but also assist where wanted on our sea turtle, childcare and teaching programmes for no additional charge.
Weekends and free time - You will have every weekend off from volunteering and this is the perfect time to explore everything this beautiful island has to offer. You are more than welcome to simply relax around the accommodation and enjoy the nearby beaches, but most volunteers will use this time to travel and see the country. Further down this page you will come across many suggestions and ideas on where you could go. Alternatively, if you are looking to see as much of the country as possible during this time, travel with other volunteers and be accompanied by one of our local team members, then you may be interested in one or more of the organised weekend trips we run.
Further Information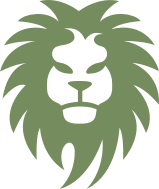 Helping to look after 1500 dogs!
If you love dogs as much as I do, then this is a must do project! I could never have imagined what 1500 dogs looks like, but I can honestly say that the work that goes on here is astounding. I will be back to help as soon as possible.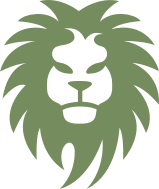 Sri Lanka travel stories