Play a crucial role caring for

children
in Sri Lanka
Help with the 150 children that attend every day
Apply now
Duration
1-24 Weeks

Accompanied age
5+

Minimum age
16+

Start dates
1st & 3rd Saturday

From
£180
Duration
1-24 Weeks

Accompanied age
5+

Minimum age
16+

Start dates
1st & 3rd Saturday

From
£180
Sri Lanka childcare volunteers
Quicklinks
Get ready to experience the beauty of Sri Lanka while helping on this hugely rewarding project. You will play a crucial role in interacting with the children keeping them entertained and happy, while building their confidence.
Working alongside the local staff and other volunteers, you will assist with basic education and caring for the 150 children aged between 4 and 5 years old that attend each and every day. Fully immerse yourself into the Sri Lankan culture and way of life, by playing a major role within the local community. Along the way you will make lots of new friends and will make a real difference to the lives of young children.
"Going away to Sri Lanka with The Mighty Roar was an amazing and valuable experience that I would recommend to anyone with a sense of adventure and a desire to do good. The childcare work I did was fun, exciting and rewarding."
You will be assisting within Sasmitha Kindergarten, in the rural village of Kuleegoda – just 10 minutes from the volunteer accommodation. You will become a big brother or sister to the children, offering invaluable assistance to the local staff and providing the care and love the children need.

With limited resources and staff, we need volunteers to help take some of the burden away from the teachers and to ensure that proper care and attention can be given to everyone. During your time within the kindergarten, you will find that you will get to know many of the children and their routines, making your time here even more special!
You'll be involved in a variety of activities such as playtime, meal times and basic teaching and you can be sure that the children and community you help will be extremely grateful for having someone there to support and care for them. No day will be the same, with the excited children always wanting to learn and get involved with singing, dancing and drawing.
We encourage you to get as involved as possible by helping with all of the day-to-day activities. You will be instrumental in keeping the children engaged and happy, where you will join in with games and other fun activities and hopefully introduce some of your own new ideas along the way.
You will be volunteering from Monday to Friday, in the mornings between 9am and 11:30am. We recommend that you spend some of your free afternoons creating displays, games or other activities to use at a later date.
During the afternoons, you will also be able to help within our community school that was established by The Mighty Roar. If you are not feeling brave enough to teach, then you are more than welcome to assist the teaching volunteers by providing more one to one attention and to join in the fun and games that are planned for each day. You can read all about this amazing programme here.
Located along the west coast of Sri Lanka that is famed for its beautiful beaches, this unique programme will allow you to enjoy the ultimate slice of Sri Lankan paradise.
You will be staying just a stones throw away from palm tree lined beaches that have crystal clear waters from the Indian Ocean. You will get to explore Sri Lanka's rich cultural heritage, discover their stunning coastlines and live within the local community where everyone is so friendly.
The children will be sure to fill your life with laughter and unconditional love and you'll be overwhelmed by the energy that they show you.
Accommodation & meals
More details
Accommodation & meals
We cannot think of anywhere better to stay when volunteering in Sri Lanka! Our volunteer accommodation is just a stones throw away (10 second walk) from a quiet golden sand beach that is lined with palm trees – paradise!
It's the perfect place to come and relax each evening and witness some incredible sunsets. Not only this, but you can snorkel in the crystal clear waters that has an abundance of colourful fish swimming around the coral reef and you may even see a sea turtle swim by!
For all wildlife lovers, there are regular sightings of sea turtles coming ashore to lay their eggs just metres away from the accommodation! Our local team will happily come on walks late into the evening or wake you up in the night so you can witness this magnificent experience.
Our spacious and comfortable volunteer accommodation is set on a large plot of land where you will be staying in one of our purpose built houses. Surrounded by the jungle on one side and the beach on the other, you have the best of both worlds! You can sit back and relax outside under the sun while drinking from a King Coconut that grow on the many palm trees around the accommodation or top up your tan over at the beach.
Everyone comes together to eat their delicious meals outside under a traditional shelter where you can all share stories and you'll even be able to hear the waves crashing down. This is also the perfect place for impromptu parties and BBQ's where you can socialise into the night looking up at the dark starry sky.
You will be sharing a room with up to 5 other volunteers in comfy bunk beds (all bedding and mosquito nets are provided). All rooms have the added luxury of air-conditioning and modern en-suite bathrooms. If you're lucky you could be staying in one of the bedrooms that have a small balcony where you can look far into the jungle and you can even see the sea!
Wi-Fi is available throughout the accommodation although this can be intermittent. Our local team are more than happy to provide laundry services at a small charge.
The backpacker town of Hikkaduwa is just a 5-minute tuk tuk ride away where you can visit many restaurants and bars that back right onto the beach. A favourite town amongst most volunteers, there are many supermarkets, quirky shops and water activities on offer – including surfing.
The accommodation is also conveniently located close to the historic town of Galle and famous beaches including Mirissa, Unawatuna and Ambalangoda. There are also great bus and train links that allow you to easily explore the rest of the country.
Meals
This is your chance to live life like a local and try some mouth-watering local cuisine! Freshly prepared and cooked each day, you will get to try many traditional Sri Lankan dishes as well as some western home comforts.
All meals are provided at our volunteer accommodation and are included within the programme fee. All volunteers come together each meal time to sit outside, socialise and eat – the perfect time to share stories.
Here is an example of some of the meals you can expect:
Breakfast – Toast, omelette, string hoppers, fresh fruits, tea, milk
Lunch – Rice, vegetables, chicken, fish, dhal, curry, poppadoms
Dinner – Noodles, rice, pasta, hoppers, vegetables, curry
We are able to cater for several dietary requirements, including vegetarian, vegan and gluten free. Please state any requirements when applying.
Volunteer fees
More details
Volunteer fees
All of the below prices exclude the £149 registration fee. The total price payable is the below price + £149, as will be confirmed in the application process. To find out exactly what's included as part of fees, please click the What's Included box on the programme page.
What's included
More details
What's included
The fees you pay go towards the structure and support put in place in order to provide you with an organised and safe environment in which to volunteer. The programme fee goes directly to our local team in Sri Lanka and is used towards the following:
- Airport pickup
- Accommodation
- All meals
- Transport to Projects
- In-country orientation
- 24-hour in-country support
The registration fee that you pay to confirm your place on the volunteer programme is retained by our team in the United Kingdom. This fee is used towards the following:
- 24-hour UK based emergency support
- Unlimited telephone and email support
- A comprehensive volunteer handbook
- Assistance with all aspects of your trip
- 100% financial protection
- Regular programme inspections
- Certificate of completion
What's not included
There are still some parts of your trip that will need to be funded by yourself, these include:
- Flights to Colombo (£400- £700)
- Travel insurance (£18 per week)
- The transfer back to the airport (£50)
- Visa (£25-£110)
- Criminal background check (£25)
- Spending money (estimated at £50 - £100 per week)
Frequently asked questions
More details
Frequently asked questions
The Programme
What are the requirements to join?
We welcome all volunteers from any background, religion and nationality, as long as you have no criminal convictions and are able to supply a clean criminal background check. In order to join the programme you need to be at least 16 years old on the programme start date.
Individuals need to have a good level / understanding of English but it does not need to be your first language. As some programmes can be quite strenuous, we recommend that you should be physically fit.
What date should I arrive and leave?
You should arrive at Bandaranaike International Airport in Colombo (CMB) on your selected start date, being the 1st and 3rd Saturday of each month. You will be met by one of our local team members or an appointed driver who will be holding a named sign and who will then take you straight to the volunteer accommodation.
The programme ends on a Saturday of your final week and you should depart the accommodation on this day. Our local team will be happy to help organise any onward journeys or book transport back to the airport.
Are there any age restrictions for solo travellers?
The only age restriction in place is that you have to be at least 16 years old before your programme start date. Anyone over this age is welcome. Generally the average age range for our programmes is 18 - 25, although this is by no means definitive and we regularly have volunteers of all ages.
What is the minimum age for travelling with my family?
If you are travelling with family and at least one member is aged 18 years old or over, then we welcome anyone from 5 years and up.
When should I apply for the programme?
You can apply for this programme at anytime, however we advise that you apply as soon as possible to have the best chances of securing your placement on your selected dates. Some of our programmes have limited capacity and spaces can get filled up quickly.
If you are wanting to volunteer within the next few weeks, then please contact us and we will do our best to accommodate your needs.
It is possible to change your start dates once you have been accepted, however this is subject to availability and can attract a small administration fee.
What duration would you recommend?
On gaining feedback from previous volunteers, we believe 3 - 6 weeks is the ideal time to get settled in and really involved with the programme. This also allows you to make the most of your free time, to explore this beautiful country and to participate in any activities.
We regularly have volunteers come for 1 to 2 weeks that tell us that they did not believe they had enough time and wish they had stayed for longer.
What will my itinerary be?
Please make sure you arrive into Bandaranaike International Airport in Colombo (CMB) on Saturday.
Day 1 (Saturday) – Arrival
A member of our local team will be waiting for you in arrivals holding a named sign. Depending if any further flights are arriving shortly afterwards, you will make the journey down to our volunteer accommodation - around a 2 hour drive.
Day 2 (Sunday) – Orientation
After a good nights rest and a delicious breakfast, it is then time for your orientation. Charith and the team will go through all of the health and safety information as well as show you all of the local amenities in nearby Hikkaduwa. The rest of the day will be for you to explore the stunning beaches and enjoy what Sri Lanka has to offer.
Day 3-7 (Monday – Friday) – Volunteering
Your volunteering begins! Most of our programmes run from 8am to midday and a member of our local team will accompany you to the project site. After introductions, you will be told what is expected of you and shown the ropes. Volunteering times will generally be the same each day and as time goes on you will become more confident and independent and given more tasks to do.
Day 8-9 (Saturday – Sunday) – Weekend
Being next to the beach and with so many great sights and activities to do nearby, weekends are never boring! Whatever you plan on doing, our local team can advise and help organise any trips.
The following weeks
The following weeks will follow the same kind of pattern, with volunteering between Monday and Friday and exploring Sri Lanka at the weekends. You will find that time will really start to fly by, so it's important to make the most of your time! Don't forget, our local team are there to support you and to answer any questions you may have.
Last day (Saturday)
Time has flown by and it is already time to leave. If you are heading home then our local team can arrange your return airport transfer (not included within the programme fee) or recommend plans for your onwards journey.
How will I get to the project?
You will be transported to your project by either a private car or tuk tuk. All programmes are located within 30 minutes of the volunteer accommodation and a member of our local team will accompany you.
Is there Internet and phone signal?
There is Wi-Fi within the volunteer accommodation although this can be intermittent. If you are wanting to call home or use the internet while out and about, we recommend that you bring an unlocked phone and purchase a local sim card - our local team can assist. Alternatively, you can buy a cheap phone while in Sri Lanka for under £15.
What is Akurala like?
Our volunteer accommodation is conveniently located between Hikkaduwa and Ambalangoda. With the palm tree lined beaches just a 20 second walk across the road, you can spend your evenings relaxing and watching the sunset. Most amenities are a short drive away and are easily accessible by tuk tuk - costing just a few pounds.
Hikkaduwa is a 10-minute drive south and has a string of mellow beach bars and restaurants, good diving and surf schools as well as many activities and excursions. You will spend most of your free time here on the beaches and at the funky bars, leaving the weekends to head further afield!
Ambalangoda is just 6 kilometres in the other direction and is normally overshadowed by Hikkaduwa. Famous for its production of devil masks and dances, there are many random things to see and do. The town has a rich Buddhist history and has the longest sleeping Buddha statue measuring 35 metres.
All amenities are nearby, including ATMs, hospitals, restaurants (serving local and western food), as well as good transport links to the rest of Sri Lanka – including a bus and train station.
The Mighty Roar Local Team in Sri Lanka
Our programmes in Sri Lanka are run by our dedicated local team, who are committed to ensuring you have the best time ever. Charith and other team members provide the structure for your stay, including the accommodation, meals, airport pickup, in-country orientation and of course support.
They are sure to become your good friends and you will not meet nicer people that are willing to do everything in their power to make your stay the most memorable.
Will I get an in-country orientation?
Yes. Your orientation will be on Sunday morning and will go through everything you need to know for your time in Sri Lanka. You will be shown around Hikkaduwa, where the shops, ATM and taxi rank will all be pointed out to you. If you need to, our local team can assist with any currency exchange and help you pickup anything you may need.
We will also show you the main points of interest, such as western restaurants, the stunning beach, bars and other attractions.
Our local coordinator will go through all of the important health and safety information that you should follow during your time in Sri Lanka. You'll learn about the Sri Lankan way of life and the cultural differences.
What is the weather like in Sri Lanka?
Sri Lanka has a rather complicated climate due to the fact that the island is affected by two separate monsoons. This does mean however, that there is good weather somewhere on the island at most times of the year.
As Sri Lanka is positioned close to the Equator, it does mean there is a fairly consistent temperature all year round. Coastal and lowland areas enjoy average daytime temperatures of around 26-30°C, which often rises well into the 30°C's during the hottest part of the day.
Humidity is high everywhere, rising to a sweltering 90% at times in the southwest, and averaging 60 to 80% across the rest of the island.
If you have checked the weather report on your phone then no doubt it will say rain or thunderstorms all week. This simply is not the case. Even during the wettest months, rain will come in short bursts, so although there may be a lot of rainfall in a day, it does not mean it rains for a long time.
Can I volunteer if I live outside of the UK?
Yes of course. We welcome volunteers from around the world, no matter how far away from the programmes you are. The majority of volunteers that we host, come from the UK, US, Germany, Canada and Australia.
Can I go with my friend / partner?
We have many volunteers that travel with their friends, family members or with their partner. If required, we can ensure that you are based on the same project and stay within the same accommodation. On request, we can normally organise a private room too.
Is it safe to travel to Sri Lanka?
We regularly visit and participate in each and every one of the programmes we offer in Sri Lanka to rigorously check all aspects of the project and accommodation are safe and that all procedures are being followed. These include but are not limited to checking the living conditions within the volunteer accommodations, checking the neighbourhoods you'll be staying in, tasting the food you'll be eating and going on any weekend trips recommended by us or our local team.
We monitor the stability of all of our volunteer destinations on a daily basis and have constant contact with our overseas teams to ensure that our volunteers are safe.
All volunteers will receive a comprehensive volunteer handbook when you choose to join us on one of our programmes. This detailed document addresses a large range of issues such as health, safety, visas, as well as going into details about local cultures and traditions.
When you arrive in-country, you will be given a safety briefing during your orientation that will cover things like emergency procedures, how to use local transport and any cultural differences.
Our in-country team are on hand to help with any issues or to answer any questions and please do not forget that our UK office is available 24/7 in case of any rare emergencies.
While we can never guarantee your volunteer experience will be 100% trouble free, we have taken all of the necessary precautions to minimise all risks and to ensure the programme is as safe as possible.
Before You Depart
When do I pay? Can I pay in instalments?
To confirm and guarantee your placement on one of our programmes, you need to pay the registration fee of £149 within 7 days of receiving confirmation that your application was successful. The remaining balance is then due no less than 60 days prior to your programme start date.
Payments can be done all at once or be spread out over several months and can be paid via BACS (bank transfer). We do accept additional payments methods, such as debit and credit cards, although there may be additional fees.
Do I need any vaccinations and / or malaria tablets?
As we are not trained medical experts we cannot tell you exactly what vaccinations or other medication you may need for your trip. You will need to consult with your local doctors or travel clinic.
You can also find additional information on the NHS Fit For Travel website.
How do I arrange my flights?
All flights need to be booked by you, although we can point you in the right direction on where you may be able to find the best prices.
Before booking any flights, we strongly recommend that you wait to have confirmation that your application has been successful.
Do you offer travel insurance?
Travel insurance is a compulsory part of your volunteering trip, that's why we have teamed up with Endsleigh to create an affordable and comprehensive travel insurance policy. It is suitable for all of the programmes we offer and can be taken out at any time. You can read more about our insurance here.
If you decide to purchase your travel insurance from an alternative provider, please ensure it covers you for everything you will be doing. Adequate travel insurance must be in place no less than 60 days before your programme start date. Without proof of this insurance, we will not be able to accept you onto the programme.
When will I receive my volunteer handbook?
You will receive a welcome email from us as soon as you have paid the registration fee and your placement has been confirmed. The welcome email will include the volunteer handbook that provides a wealth of information that will help you better understand all aspects of your upcoming trip as well as details about our insurance policy.
Please note, that all material is sent via email and hard copies cannot be sent.
On Your Trip
Can I arrange a private room?
The majority of our accommodation only offers shared rooms that are usually same-sex. However, if you would prefer a private room please let us know and we will at least try for you.
Can you cater for my dietary requirements?
We will try our best to cater for any dietary requirements. When you submit your application please include any required details within the dietary section and we will liaise with our local coordinators.
Are there any public holidays that would affect the project?
Although we try to be as clear as possible of all holidays that affect project availability, due to the nature of some countries, holidays can often be sporadic or prone to change.
If such a holiday falls when you are on your placement, this is generally a good time to experience unique festivities where you can join in with the locals.
What is the dress code at the projects?
We ask that all volunteers take the approach of a smart and responsible image during your time in the communities and on projects. It is best to also take some older clothes that you don't mind getting dirty.
Generally, it is best to avoid tight and very short clothing and anything that may have offensive slogans on it. It's recommended that you take some nicer clothes for weekends or any free time you may have.
We do not wish to impose strict regulations, however we do ask that you respect the local culture and do your best to adhere to the clothing guidelines within the volunteer handbook.
How much spending money will I need?
For general expenses and some travelling, you should find that £50 - £100 per week is sufficient. However, this can vary greatly depending on the amount of activities or trips you do and if you are eating out during the week.
Will I be able to travel whilst on the programme?
There should be plenty of time to travel while on your placement and we actively encourage that you do! The local coordinators will be able to give you lots of travel tips and provide any help needed for your independent adventure.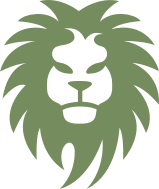 Sri Lanka travel stories
Conserving sea turtles in Sri Lanka
There is no better feeling in the world than watching a hundred or so baby turtle hatchlings scrambling along the shoreline to the sea, the determination and drive to reach the ocean, it never gets old.
Volunteering in Sri Lanka with my partner
Our visit to Sri Lanka on the Sea Turtle program was nothing but incredible (other than a little hot and sweaty). Our 3 weeks was amazing from day one, with a massive warm welcome from everyone.
Teaching and turtles in Sri Lanka
I went to Sri Lanka in January 2019 to volunteer on the sea turtle program, but was also able to help teach English. I had a huge sense of fulfillment from both projects in completely different ways.