Play a crucial role caring
for
children
in Sri Lanka
Immerse yourself within the local community
Apply now
Duration
1-24 Weeks

Accompanied age
5+

Minimum age
17+

Start dates
1st & 3rd Saturday

From
£180
Duration
1-24 Weeks

Accompanied age
5+

Minimum age
17+

Start dates
1st & 3rd Saturday

From
£180
Sri Lanka childcare volunteers
Quicklinks
Get ready to experience the beauty of Sri Lanka while helping on this hugely rewarding project. You will play a crucial role in interacting with the children, keeping them entertained and happy while building their confidence. The children will be sure to fill your life with laughter and unconditional love and you'll be overwhelmed by the energy that they show you.
Working alongside the local staff and other volunteers, you will assist with basic education, play lots of games and encourage a positive lifestyle to children aged between 4 and 6 years old. The projects you will be helping aim to provide a better and brighter future for the children. You will become a big brother or sister, offering invaluable assistance and providing the care and love the children need.
This is your chance to fully immerse yourself into the Sri Lankan culture and way of life by playing a major role within the local community. Along the way you will make lots of new friends and will make a real difference to the lives of young children.

Background to the childcare programme
It's no secret that Sri Lanka is a third world country and poverty is rife amongst the country (especially in the more rural areas). With very limited resources and funding, day care centres and kindergartens are not only struggling to provide the necessary attention and education to the children (due to overcrowding and supplies), but also to even keep running.
As is common around the world, it is vital for children to attend kindergarten or pre-school on a regular basis to help provide the basic foundations to exceed in their future lives. On top of this and especially in Sri Lanka, parents need to work as often as possible, which would not be plausible if their children were at home all day every day.
With the above in mind, we simply could not let the main kindergarten we support (Happy Kids) close their doors - as had happened last year. The Mighty Roar now fully supports and runs the Happy Kids Kindergarten, covering all financial costs such as staff wages, stationery, maintenance and anything else required. Not only this, but we also help and assist at another local kindergarten (Sasmitha Pre School), to ensure they receive all of the support and funds needed to keep operating.
We now need you and other volunteers to come and help run the kindergarten along with our local team and other staff members. You will help take away some of the burden from the overstretched teachers and ensure that proper care and attention can be given to all of the children that attend. As well as this, the programme fees that you pay will help towards supporting the financial costs associated with the kindergartens.
Where will I be volunteering?
Happy Kids - The majority of volunteers will be placed at The Mighty Roar's kindergarten called Happy Kids. The kindergarten is located in the small rural village of Akurala (the same village as our volunteer accommodation), and provides day to day care and basic education to the 10-20 children that attend every day - with the attendance numbers thought to increase substantially over the coming year. After having to close down last year due to a lack of funds and resources, we could not let this vital community service stay shut. We now provide a free to attend and safe environment for all children aged between 3 and 5 years old to help provide the first fundamental steps for their futures.
Sasmitha Pre School - During busier months, some volunteers may be placed at the Sasmitha Pre School which is the largest kindergarten in the area. You and other volunteers will help assist and educate the 150 or so children aged between 4 and 5 years old that attend every day. The kindergarten needs support from volunteers as classrooms are often overcrowded and the children do not always get the one-to-one attention required.
What is my role?
Your main role as a childcare volunteer will be to encourage and care for the children that come to the kindergarten everyday. By interacting with the children through creative and energetic ways and providing them with a basic education, you will not only be boosting their confidence but also their abilities - maximising their future potential.
You'll be involved in a variety of activities such as playtime, meal times and basic teaching and you can be sure that the children and community you help will be extremely grateful for having someone there to support and care for them. No day will be the same, with the excited children always wanting to learn and get involved with singing, dancing and drawing.
We encourage you to get as involved as possible by helping with all of the day-to-day activities. You will be instrumental in keeping the children engaged and happy, where you will join in with games and other fun activities and hopefully introduce some of your own new ideas along the way. You will find that you will get to know many of the children and their routines, making your time here even more special!
What will a typical day look like?
You will volunteer every morning from Monday to Friday, generally between 7:30am and 11:30am. Both kindergartens are located just a 5-10 minute drive away from the volunteer accommodation by tuk-tuk or private car / bus.
The first part of the day will be dedicated to ensuring the class room is clean and tidy, ready for a busy day ahead. The children will start arriving around 7:45am and this is the perfect chance to play and bond with everyone before the day officially starts at 8:30am. After singing the national anthem and worshipping, you will then be involved in a 10 minute exercise session.
Volunteers will then assist the class with teaching basic English such as colours, animals and other basic subjects (it's best to plan these the day before). At 9:30am, there is a small break where you can head outside to play further with the children. The rest of the day is then dedicated to arts and crafts, dancing, singing, sports and other creative and fun activities - you can choose!
Our childcare volunteers are primarily based at Happy Kids Kindergarten, however, during busier months volunteers will also be placed at Sasmitha Pre School (different schedule to the above).

During the afternoons, we recommend that volunteers come together to plan some activities for the following day. You will also be able to help with our community teaching classes that were established by The Mighty Roar. If you are not feeling brave enough to teach, then you are more than welcome to assist the teaching volunteers by providing more one to one attention and joining in the fun and games that are planned for each day.
Where will I be staying?
We cannot think of anywhere better to stay when volunteering in Sri Lanka! Our volunteer accommodation is just a stones throw away (10 second walk) from a quiet golden sand beach that is lined with palm trees – paradise! It's the perfect place to come and relax each evening and witness some incredible sunsets. Not only this, but you can snorkel in the crystal clear waters that have an abundance of colourful fish swimming around the coral reef and you may even see a sea turtle swim by!
The touristy backpacker town of Hikkaduwa is just a 10 minute tuk-tuk ride away where you can visit many restaurants and bars that back right onto the beach. A favourite town amongst most volunteers, there are many supermarkets, quirky shops and water activities on offer – including surfing. The fishermen town of Ambalangoda is just another 10 minute tuk-tuk ride away in the other direction and offers a more local and traditional way of life. You can visit markets, devil mask museums and also see the largest laying down Buddha statue.
The accommodation is also conveniently located close to the historic town of Galle and well known beaches including Mirissa and Unawatuna.
Other things to consider
Top destination - Sri Lanka is widely considered by our volunteers to be our best volunteer destination. The majority of our feedback suggests that this is due to the superior local support offered by Charith and our local team, the volunteer programmes making a real difference, value for money and accommodation location. With this in mind, we believe that Sri Lanka is the perfect destination for first-time travellers, under 18's and families with younger children.
Helping on multiple projects - Whilst in Sri Lanka, you will also have the opportunity to get involved with our teaching programme for no additional cost. If you are also looking to help with our wildlife projects, then we would recommend applying for our sea turtle project - this will allow you to take part in many more of the programmes available.
Resources and donations - Resources can be very limited on our programmes in Sri Lanka and we would really appreciate any additional support that can be provided. It would be amazing if you could bring any materials associated with your project, including pens, paper and anything else you think will aid your time on the programme. If you are looking for an instant bond, then taking sweets is always a big hit with the children!
Weekends and free time - You will have every weekend off from volunteering and this is the perfect time to explore everything this beautiful island has to offer. You are more than welcome to simply relax around the accommodation and enjoy the nearby beaches, but most volunteers will use this time to travel and see the country. Further down this page you will come across many suggestions and ideas on where you could go. Alternatively, if you are looking to see as much of the country as possible during this time, travel with other volunteers and be accompanied by one of our local team members, then you may be interested in one or more of the organised weekend trips we run.
Further Information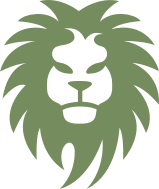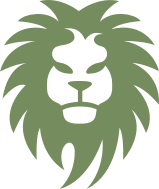 Sri Lanka travel stories