Play a crucial role caring
for
children
in Sri Lanka
Help with the 150 children that attend every day
Apply now
Duration
1-24 Weeks

Accompanied age
5+

Minimum age
16+

Start dates
1st & 3rd Saturday

From
£180
Duration
1-24 Weeks

Accompanied age
5+

Minimum age
16+

Start dates
1st & 3rd Saturday

From
£180
Sri Lanka childcare volunteers
Quicklinks
Get ready to experience the beauty of Sri Lanka while helping on this hugely rewarding project. You will play a crucial role in interacting with the children keeping them entertained and happy, while building their confidence.
Working alongside the local staff and other volunteers, you will assist with basic education and caring for the 150 children aged between 4 and 5 years old that attend each and every day. Fully immerse yourself into the Sri Lankan culture and way of life, by playing a major role within the local community. Along the way you will make lots of new friends and will make a real difference to the lives of young children.
You will be assisting within Sasmitha Kindergarten, in the rural village of Kuleegoda – just 10 minutes from the volunteer accommodation. You will become a big brother or sister to the children, offering invaluable assistance to the local staff and providing the care and love the children need.

With limited resources and staff, we need volunteers to help take some of the burden away from the teachers and to ensure that proper care and attention can be given to everyone. During your time within the kindergarten, you will find that you will get to know many of the children and their routines, making your time here even more special!
You'll be involved in a variety of activities such as playtime, meal times and basic teaching and you can be sure that the children and community you help will be extremely grateful for having someone there to support and care for them. No day will be the same, with the excited children always wanting to learn and get involved with singing, dancing and drawing.
We encourage you to get as involved as possible by helping with all of the day-to-day activities. You will be instrumental in keeping the children engaged and happy, where you will join in with games and other fun activities and hopefully introduce some of your own new ideas along the way.
You will be volunteering from Monday to Friday, in the mornings between 9am and 11:30am. We recommend that you spend some of your free afternoons creating displays, games or other activities to use at a later date.
During the afternoons, you will also be able to help within our community school that was established by The Mighty Roar. If you are not feeling brave enough to teach, then you are more than welcome to assist the teaching volunteers by providing more one to one attention and to join in the fun and games that are planned for each day. You can read all about this amazing programme here.
Located along the west coast of Sri Lanka that is famed for its beautiful beaches, this unique programme will allow you to enjoy the ultimate slice of Sri Lankan paradise.
You will be staying just a stones throw away from palm tree lined beaches that have crystal clear waters from the Indian Ocean. You will get to explore Sri Lanka's rich cultural heritage, discover their stunning coastlines and live within the local community where everyone is so friendly.
The children will be sure to fill your life with laughter and unconditional love and you'll be overwhelmed by the energy that they show you.
Further Information
"Going away to Sri Lanka with The Mighty Roar was an amazing and valuable experience that I would recommend to anyone with a sense of adventure and a desire to do good. The childcare work I did was fun, exciting and rewarding."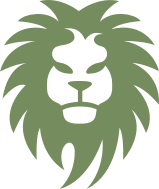 Sri Lanka travel stories
Conserving sea turtles in Sri Lanka
There is no better feeling in the world than watching a hundred or so baby turtle hatchlings scrambling along the shoreline to the sea, the determination and drive to reach the ocean, it never gets old.
Volunteering in Sri Lanka with my partner
Our visit to Sri Lanka on the Sea Turtle program was nothing but incredible (other than a little hot and sweaty). Our 3 weeks was amazing from day one, with a massive warm welcome from everyone.
Teaching and turtles in Sri Lanka
I went to Sri Lanka in January 2019 to volunteer on the sea turtle program, but was also able to help teach English. I had a huge sense of fulfillment from both projects in completely different ways.