An adrenaline filled group
trip in
Costa Rica
Surfing, white water rafting, zip-lining & more
Apply now
Duration
2-4 Weeks

Accompanied age
12+

Minimum age
17+

Selected start dates in July & August

From
£1170
Duration
2-4 Weeks

Accompanied age
12+

Minimum age
17+

Selected start dates in July & August

From
£1170
Costa Rica Travel & Volunteer Experience
Quicklinks
The Costa Rica Experience is the perfect adventure for wildlife lovers, adrenaline chasers and sun worshippers alike. One of the most biodiverse countries on the planet, if mother nature could show off what she's really capable of, she would take you to Costa Rica.
Synonymous with all an unspoiled tropical paradise can be, rarely does reality measure up to hype, but Costa Rica certainly comes close. From verdant rainforests teeming with exotic wildlife, to smouldering volcanoes poking through the clouds, to roaring rivers and sleepy, palm-lined, pristine beaches fringing the dreamy coast line. Throw in the friendly Ticos (as Costa Ricans are known) and you can see why down here they call it Pura Vida – "pure life."
The Costa Rica Experience offers everyone the opportunity to come together and embark on a thrilling and fast-paced adventure across this paradise country. The experience is perfect for anyone looking to travel within a safe, structured and social environment.

Travelling around Costa Rica
This ultimate adventure will allow you to experience Costa Rica's complete spectrum where you get to see the major attractions and sights and the not so known hidden treasures.

Offering a great balance of guided excursions and free time, the structured itinerary will allow you to make the most of your trip seeing something new and exciting every day.
Explore the misty cloud forest of Monteverde, hike in Arenal national park, enjoy some amazing underwater scenery snorkelling and relax on the beaches of paradise. If you're a bit of an adrenaline junkie, fly on a zip line through the Santa Elena Jungle, go white water rafting down Pacuare River and catch some waves in Puerto Viejo.
The structured itinerary has been created based on many years of local experience and past travellers' feedback – ensuring you see everything Costa Rica has to offer! Not only this, but you won't need to worry about a single thing while there! All of your accommodation, in-country transport, entrance tickets and meals have been arranged and your travelling companions already signed up! This really is the perfect and stress free way to explore a new and exciting destination.

Our local team will accompany you throughout your entire trip and will arrange numerous activities for you to enjoy and engage in. As you get further into your adventure you will start to build a bond with the team, ensuring even more laughs and special occasions are to be shared! Their in-depth local knowledge will also provide everyone with useful insights into the country's history, religion and culture!
Everyone will arrive into Costa Rica on a set date where you will have the chance to get to know everyone on team building excursions and exercises, before volunteering and then later travelling around the island. While travelling and volunteering in Costa Rica you will have the chance to meet other individuals from around the world and form friendships that will last a lifetime. You will stay together for the entire trip, sharing moments and memories that you will tell everyone in many years to come.
We will be travelling around Costa Rica with a mix of private and public transport, ensuring transit times are kept to an absolute minimum while seeing everything the country has to offer.
Volunteering in Costa Rica
You will also get to immerse yourself into the true Costa Rican way of life and feel a real sense of achievement by volunteering within the local community and helping to conserve sea turtles.

During the first week we will spend two days volunteering in Hogar Sol, a low income suburb of San Jose. You will be able to look after and play with the 20 children currently awaiting adoption at the partially state funded centre or lend a helping hand with other various activities including gardening, painting and cleaning.
For those of you who are looking to volunteer more and experience life on a tropical and remote island in the Caribbean, then you have the option to extend your time by a further week or two. You can make your way to a remote island on the Caribbean Coast to play an important role in conserving critically endangered sea turtles. This is your chance to go on a unique adventure where you will live life on the beach, enjoying the beauty of the isolated island, the turtles and the friendly small community. Set in one of the most stunning backdrops in the world, you really will get away from it all and enjoy the laid-back "Tico" lifestyle. This tropical island is paradise, with a population of just 28 and no roads or vehicles, you will get to explore the lush rain forests, deserted beaches, and the warm waters of the Caribbean.
Other things to consider
Start dates - The Costa Rica Travel & Volunteer Experience trip will run on selected start dates throughout 2022, including the 3rd July 2022 and 7th August 2022. During 2023, the trip will start on the 9th April 2023, 23rd July 2023 and 6th August 2023. We are able to add more dates if there is an interested group of at least 5 people.
Weekends and free time - While volunteering you will have several hours of free time each day. You are welcome to relax around the accommodation or use this time to travel and explore the nearby area. Throughout the trip there are also several free days allocated, where you are free to engage in many of the activities or simply enjoy your surroundings. Please feel free to read through the links listed below for some inspiration on what to do.
Further Information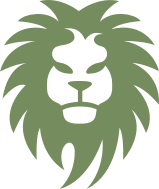 Great Time
I had a great time in Costa Rica with all of the activities and the people I was in the group with and the guides and leaders.
An amazing time in Costa Rica
I had the best time ever exploring everything Costa Rica has to offer! The trip has the perfect mix of travelling, volunteering and free time and you get to see all sides to this beautiful country! Everyone should visit Costa Rica at least once in their life!