Smiles a plenty await
you in
Ghana
Provide much needed support & care to children in Busua
Apply now
Duration
1-24 weeks

Accompanied age
5+

Minimum age
16+

Start dates
1st & 3rd Saturday

From
£130
Duration
1-24 weeks

Accompanied age
5+

Minimum age
16+

Start dates
1st & 3rd Saturday

From
£130
Ghana childcare volunteers
Quicklinks
Are you ready to take on a new experience where you can explore the real Africa, make lots of new friends and make a real difference to the lives of young underprivileged children? Your time and effort at our day care centre is vital and you will provide an important contribution to the children's daily lives.
As a volunteer you will become a big brother or sister to the children, working alongside local staff to assist with teaching and caring for the 40 or so children that attend everyday. You will be involved with the operational running of the day care centre where you can give extra support, attention and one-to-one time that so many children are deprived of.
You'll be involved in a variety of activities such as playtime, meal times and basic teaching and you can be sure that the children and community you help will be extremely grateful for having someone there to support and care for them.
You're sure to feel right at home in this wonderful country, where you will experience a true Ghanain welcome and be fully integrated into a friendly and hospitable culture.
With smiles a plenty from the children at the centre, you'll be overwhelmed by the energy that they show visitors and eachother – you won't be able to resist them! This exciting and rewarding programme is perfect for someone with a big heart and who has the desire to do something meaningful with their time abroad.
Ghana has a growing number of care centres that are all full to bursting point with children who are in need of your help. Staff are often over-worked and stretched to their limits and are unable to give the children the extra support and care they need and deserve.
This is where you come in – as a volunteer you'll be giving some much needed support and assistance to the children at our day care centre. We encourage you to get as involved as possible by helping with all of the day-to-day activities where you will primarily be acting as a carer. There is no better way of helping than by volunteering at our community run day care centre. Every day will be different, but as you get to know the children and their routines, as well as develop special relationships with them, you will soon reap the rewards and benefits.
With children from as young as 6 months to 3 years old and with over 40 children attending everyday, you can be sure that your time and effort will not go unnoticed. With limited resources and overcrowding, we desperately need volunteers to help take some of the burden from our staff to ensure that the proper care and attention can be given to everyone.
You will typically be at the day care centre Monday to Friday from 8am to 2pm where you will be involved with all aspects of the centre. Your duties will include daily care and interaction with the children and spending time playing with them, along with the more mundane tasks such as cleaning and washing.
You will be instrumental in keeping the children engaged and happy, where you will join in with games and other fun activities and hopefully introduce some of your own new ideas along the way.
Through being a fluent English speaker, you can also help out with English lessons for the children. Their confidence soars when they learn some conversational English and they socialise with volunteers from all over the world.
Ghana is one of the most secure and friendly destinations where you can relax, get to know the locals and explore this beautiful country at your leisure. Being so close to the beach (2-minute walk) means your free time can be spent seeing the sights, lazing on a sunny beach or partying with your new-found friends. You will also have the opportunity to learn to surf, watch the sea turtles come ashore to lay their eggs or simply sit and watch the sun go down at one of the small beach bars.
Further Information
"I had the most amazing experience in Ghana helping on the childcare project. The Mighty Roar arranged the trip very well and a lot was included in the price, which made everything very easy!"
Activities
Providing care

With limited staff, children are often left to do their own thing all day. You will play a crucial role in caring for the children as well as interacting and engaging with them to fill their days with joy.

Playing

The top of every child's list, playing! There is plenty of outdoor space to organise fun activities and games for all of the children as well as getting creative with arts and crafts.

Basic teaching

Teaching the children basic English, life skills and health management at this age will really go along way in their future. You will plan and deliver your own creative lessons so the children flourish in later life.

General duties

As I'm sure you can imagine, children are not the tidiest! After a busy day, there are always things that need clearing away and cleaning, ready to do it all again tomorrow.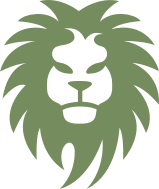 Ghana travel stories
Looking after children in Ghana
I decided to volunteer in Ghana with my partner. Having the opportunity to help make an impact in a community as well as helping the children seemed like the perfect programme!
Assisting in the local hospital in Ghana
The first few days were great, meeting the local people, host families, work colleagues and other volunteers was great fun and I have made life long friends!
Volunteering at Dixcove Hospital in Ghana
I volunteered in Ghana with my colleague in Dixcove Hospital and Busua Community Clinic. Everyone was so welcoming and grateful for our time there.