Gain valuable first-hand
experience in
Ghana
Assist in government hospitals and community clinics
Apply now
Duration
1-24 Weeks

Minimum age
16+

Start dates
1st & 3rd Saturday

From
£180
Duration
1-24 Weeks

Minimum age
16+

Start dates
1st & 3rd Saturday

From
£180
Ghana medical volunteers
Quicklinks
This is your chance to gain valuable first-hand experience into the healthcare system in Ghana. You will get a real insight into the difficulties faced and meet some of the amazing people trying to help make a difference to the lives of the local community.
During your time on the placement, you will get to shadow and assist the professional medical staff where you will get an unparalleled experience. You will be involved in the day-to-day activities of the hospital, observing the doctors and nurses where you can help out in simple but practical ways, vastly increasing your own knowledge and understanding of medical practice.
You will have the opportunity to be placed in many different departments so that you can receive a broad view of the hospital. Your time in the clinics can be spent in a variety of ways including on maternity wards, operating theatres and recovery wards (a full list is below).

Suitability
Who is it for?
Medical students, qualified professionals and volunteers with no experience
Departments available
Accident and emergency, theatre, anaesthesia, antenatal, labour ward, public health, disease control, ear, nose and throat, general nursing, ophthalmic, pharmacy and laboratory
Elective placements
Medical, midwifery, nursing and pharmacy
Over the course of your volunteering placement, you will witness a range of illnesses and cases that you may never come across back in the UK, such as Typhoid, Polio and TB. You will also get the chance to learn about several tropical diseases such as Malaria and Dengue.

Our medical work experience welcomes people of all backgrounds. So if you have just left school and looking for experience to boost your university application (pre-med) or are currently a nursing / medical student organising an elective placement overseas – this programme is perfect for you.

We are able to offer a more specific programme for medical, midwifery, dentistry and nursing students looking to take part in an overseas elective. We will be able to tailor your placement around your needs and design a schedule to meet all of your requirements to maximise your time in Ghana. Our UK and local teams are able to complete any paperwork required by your university or other scheme.
Although healthcare in Ghana has improved dramatically since 2003, hospitals are still poorly resourced and under-staffed and this eye-opening experience will show you first hand the challenges faced by the staff.
The large majority of patients that arrive each and everyday are due to illnesses related to poor drinking water and sanitation with many of the causes of death and serious illness being avoidable. You will get to see how cultural factors and a lack of education / health awareness cause an alarmingly high number of preventable cases admitted each day.
At the moment we support Dixcove Government Hospital that sees up to 100 patients arrive everyday. With a wide range of departments for you to be involved with and over 100 beds, you will get a huge experience with all the problems faced at a local hospital in Ghana.
Your varied role and the ever-changing scenarios of a hospital will mean everyday is different. You will generally be working Monday to Friday for approximately 6 hours per day. There are several shifts throughout the day and night that you will get to work on to ensure you see all of the procedures throughout a normal working day at the hospital. These are 8am – 2pm, 2pm – 8pm and 8pm – 8am.
You may be involved in general nursing duties, such as checking temperatures, blood pressure, general health care as well as laboratory duties like dispensing of drugs.

Depending on your duration of the programme and if you have anything specific to be involved in, you will get the opportunity to observe and help many departments and cases. Some of the departments you may cover include; general surgery, gynecology nursing, maternity and midwifery, obstetrics, paediatrics, pharmacology, laboratory, physiotherapy, radiology, dentistry and more.
Your presence and assistance will help with the burden on the stretched resources of the medical service as well as provide a more personal caring service to the patients.
Ghana is one of the most secure and friendly destinations and is often referred to as the "friendliest place in Africa". You will be staying in the small town of Busua, where all amenities are within walking distance. Being so close to the beach (2-minute walk) means your free time can be spent seeing the sights, lazing on a sunny beach or partying with your newfound friends. You will also have the opportunity to learn to surf, watch the sea turtles come ashore to lay their eggs or simply sit and watch the sun go down at one of the small beach bars. You can also head further afield and visit the famous Cape Coast, Elimina, Kakum National Park or Dixcove!
Please note, your level of involvement within the hospital is dictated by your medical experience, duration of the programme and your willingness to get involved. During your time in the hospital, it is solely down to the medical staff that oversee the programme as to whether or not you can get involved in any hands-on procedures.
Further Information
Activities
Shadow & obeserve

Learn all about the procedures and challenges faced in Ghana by following a local professional. You'll get to observe across multiple departments in the hospital and understand the healthcare system in a third world country.

Basic procedures

You will get to assist with basic tasks, such as checking temperatures, blood pressures, general health checks as well as laboratory duties. If you have more experience or are fully qualified, then you will be able to fully assist within the hospital.

Community clinic

Assist staff within the Busua local community clinic (similar to a GP setting), where you will be able to observe more common and everyday problems. With just two staff members, you will build a great bond and be taught so much.

General admin duties

Help with clerical and admin duties, such as updating customer records, booking appointments and ensuring storerooms are tidy.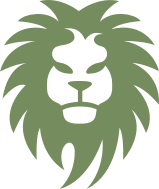 Ghana travel stories
Looking after children in Ghana
I decided to volunteer in Ghana with my partner. Having the opportunity to help make an impact in a community as well as helping the children seemed like the perfect programme!
Assisting in the local hospital in Ghana
The first few days were great, meeting the local people, host families, work colleagues and other volunteers was great fun and I have made life long friends!
Volunteering at Dixcove Hospital in Ghana
I volunteered in Ghana with my colleague in Dixcove Hospital and Busua Community Clinic. Everyone was so welcoming and grateful for our time there.