Gain valuable first-hand
experience in
Ghana
Assist in government hospitals and community clinics
Apply now
Duration
1-24 Weeks

Minimum age
17+

Start dates
1st & 3rd Saturday

From
£180
Duration
1-24 Weeks

Minimum age
17+

Start dates
1st & 3rd Saturday

From
£180
Ghana medical experience
Quicklinks
This is your chance to gain valuable first-hand experience of the healthcare system in Ghana. You will get a real insight into the difficulties faced and meet some of the amazing people trying to help make a difference to the lives of the local community.
During your time on the placement, you will get to shadow and assist the professional medical staff where you will get an unparalleled experience. You will be involved in the day-to-day activities of the hospital, observing the doctors and nurses where you can help out in simple but practical ways, vastly increasing your own knowledge and understanding of medical practice.
You will have the opportunity to be placed in many different departments so that you can gain a broad overview of the hospital. Your time in the clinics can be spent in a variety of ways including on maternity wards, operating theatres and recovery wards (a full list is below).

Suitability
Who is it for?
Medical students, qualified professionals and volunteers with no experience
Departments available
Accident and emergency, theatre, anaesthesia, antenatal, labour ward, public health, disease control, ear, nose and throat, general nursing, ophthalmic, pharmacy and laboratory
Elective placements
Medical, midwifery, nursing and pharmacy
Background to the medical programme
The healthcare system in Ghana began with a similar tax-funded system that we see here in the United Kingdom and offered free public health care services to everyone after the country's independence in 1957. However, over the decades that proceeded, the system became financially unsustainable and led to new charges being enforced from the 1970's. Despite a new income being generated, there was still a huge lack of medicines and supplies which led to a severe decline in quality of care - something needed to be changed.
Since the introduction of the National Health Insurance Act 2003, the healthcare system has improved greatly. The vast majority of the population now have access to government medical services. However, there are still a number of challenges, particularly in the more remote and rural areas - including where you will be based.
A large majority of patients arriving at hospital each and every day are there due to illnesses related to poor drinking water, poor sanitation and malaria. Many causes of death and serious illness are generally avoidable. In addition to this, HIV / AIDS, yellow fever, cholera, typhoid, measles and other diseases endemic to sub-Saharan African countries continue to harm the lives of so many Ghanaians.
You will get to see first-hand how cultural factors, scarce resources and a lack of education / health awareness cause an alarmingly high number of preventable cases admitted each day.
Where will I be volunteering?
Dixcove Government Hospital - Nana-Hima-Dekyi Hospital (more commonly known as Dixcove Government Hospital), was constructed in 1972 by the queen mother Nana Hima Dekyi XIV to provide health care services to 'her people.' Thirteen years later in 1985, the hospital was adopted by the government to provide public health services to the Ahanta West Municipality.

Based in the coastal town of Dixcove, near the southern-most part of Ghana (Cape Three Points), the hospital is just a 15 minute drive from the volunteer accommodation.
The medium sized hospital has a total bed capacity of 78 and during an average month in 2019, the hospital treated over 400 inpatients (81 paediatric), successfully delivered 93 babies, carried out 40 surgeries and saw a total of 2300 outpatients.
The hospital is home to a range of departments including; accident and emergency, general surgery, maternity, ear, nose and throat, nursing, ophthalmology, general medicine, paediatrics, pharmacy, laboratory services, community health education, radiology, chronic disease clinic and psychiatry.
Busua Community Clinic - Located in the heart of the village and next to the primary school.
Whenever we have volunteers placed within the clinic, whether that be for a few weeks or even days, the number of locals that visit drastically increases. Although we welcome volunteers from all backgrounds to come and experience the clinic, we find that qualified professionals get the most from their time here. You are more than welcome to set up different community outreach programmes, such as testing for Malaria, carrying out free routine health checks or any other speciality you may be involved in.
What is my role?
Your role on the medical programme will be largely observational, however, you may be assigned some very basic hands-on involvement. This could include taking blood pressure and sugar levels, administering IV injections, dressing wounds, taking temperatures etc. and will be undertaken under the supervision of a medical professional. Although we cannot guarantee this and it is at the sole discretion of your local supervisor, feedback from past volunteers suggest most students get involved with basic activities as listed above.

You will gain hands on training, supervised by experienced English-speaking medical experts. This is your chance to vastly increase your own knowledge by being fully involved in the day-to-day activities of the hospital, observing the doctors and nurses and helping out in simple but practical ways.

During your time in Ghana you will gain an insight into the alarmingly high number of preventable cases admitted each day and get to witness scenarios that are not so common back home. These can include tropical diseases such as Malaria, Yellow Fever and dengue, along with HIV, measles, typhoid and more.
Although the hospital adopts modern forms of treatment, you will get to experience how cases are treated in an under-resourced and poorly staffed healthcare system. Furthermore, you will find how cultural attitudes differ towards medicine, develop a range of new skills and discover new perspectives.
Depending on your total duration on the programme and if you have any specific requirements for your time in Ghana, you will get the opportunity to observe and help across many departments. The full list can be found further above but can include nursing, surgery, maternity, paediatrics and more.
Our Ghana medical experience welcomes people from all backgrounds. So if you have just left school and are looking for experience to boost your university application (pre-med), currently a university student organising an elective placement overseas or are a trained professional - this is the perfect programme for you.
We are able to offer a more specific programme for medical, midwifery, nursing and pharmacy students looking to take part in an overseas elective. We are able to tailor the programme to provide you with a unique experience that will meet all of your requirements and maximise your time abroad. Our UK and local teams are able to complete any necessary paperwork for your university or other scheme.
What will a typical day look like?
Your varied role and the ever-changing scenarios of a hospital will mean every day is different. You will generally be volunteering from Monday to Friday for approximately 4-6 hours per day. There are several shifts throughout the day and night that you are able to opt for which will ensure you get to see all of the procedures throughout a normal working day. The different shifts are generally 8am-12/1pm, 2pm–7pm and 8pm–8am.
If you are volunteering on the Ghana medical programme as part of your medical elective placement, then we can ensure that you work the required amount of hours per week.
Once you have finished your placement for the day, all volunteers (across all programmes) always meet at the beach, where there are plenty of things for everyone to see and do. Every evening you will find many of the children come and find you and the other volunteers to play.
Transport to and from the hospital is not included within the programme fee but is arranged by our local team and carried out by a private car. The journey takes around 15 minutes and you should budget around £8-£10 ($10-$12) per day – but this will generally be split between anyone else travelling at the same time so works out a lot less.

Where will I be staying?
Ghana is one of the most secure and friendly destinations where you can relax, get to know the locals and explore this beautiful country at your leisure. You will be staying within our volunteer accommodation that is nestled up in the hills overlooking the small village of Busua. Offering far-reaching views out across the sea and surrounded by palm trees, this quiet spot is the perfect place to call home.
The small village community of Busua (where everyone knows everyone) will welcome you with open arms and you will be made to feel like a local from day one. Most of your time will be spent on the picturesque beach that offers golden white sands with palm trees lined along the whole bay. An up and coming tourist hotspot for surfers, you will be able to cool down in the blue waters of the Atlantic and even try your hand at surfing. During your free time you can laze in one of the many hammocks, relax in one of the several beach bars and restaurants, join in with a game of football with the children, play drums around the bonfire or go for a swim at the local hotel.
Other things to consider
Level of involvement - Although your role at the hospitals is largely observational, the majority of volunteers are assigned basic hands-on tasks such as taking blood pressure and blood sugar levels, dressing wounds, administering IV injections, recording temperatures and more. Please note we cannot guarantee your level of involvement and this will be at the sole discretion of your supervisor in-country.
Trained professionals - We welcome trained and qualified professionals to come and assist on our medical programme in Ghana. Once you have confirmed your placement we will be in contact to confirm credentials and work out your placement schedule.
Top returning destination - Ghana is our top destination for volunteers returning to help again in the future. We believe this is due to the amazing village of Busua and the local community that live there. Situated on the most stunning beach, the community will ensure you feel at home from day one. On top of this, the feedback provided by volunteers suggests that Ghana offers some of the most rewarding and worthwhile volunteer projects, where you can make a real positive difference.
Helping on multiple projects - Whilst in Ghana, you will also have the opportunity to assist with our teaching and childcare programmes for no additional costs. All of our programmes in Ghana are located in the same village.
Weekends and free time - You will have every weekend off from volunteering and this is the perfect time to explore everything this beautiful country has to offer. You are more than welcome to simply relax around the accommodation and enjoy the nearby beaches, but most volunteers will use this time to travel and see the country. Further down this page you will come across many suggestions and ideas on where you could go. Alternatively, if you are looking to see as much of the country as possible during this time, travel with other volunteers and be accompanied by one of our local team members, then you may be interested in one or more of the organised weekend trips we run.
Further Information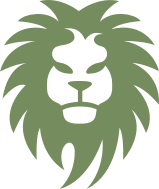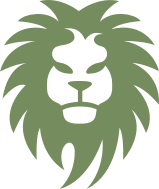 Ghana travel stories