Inspire and teach the next
generation in
Ghana
Immerse yourself in the local community
Apply now
Duration
1-24 Weeks

Accompanied age
5+

Minimum age
16+

Start dates
1st & 3rd Saturday

From
£130
Duration
1-24 Weeks

Accompanied age
5+

Minimum age
16+

Start dates
1st & 3rd Saturday

From
£130
Ghana teaching volunteers
Quicklinks
Help teach underprivileged children where you will leave each day with a real sense of achievement. There is no better way to experience life in Ghana, where you will be surrounded by beautiful beaches and jungles and be integrated into the friendly and hospitable culture.
You will play an important role in supporting the local teachers and providing a different way on how the children can learn. Use some of your creative flair and imagination to provide exciting and interactive lessons where the children are extremely excited to see you and very eager to learn. There is no better way of being greeted by the smiling children running over and hugging you!
Although education is a high priority in Ghana, many schools face severe overcrowding and are hugely underfunded and understaffed. Not only this, but an overall weak infrastructure and a lack of educational materials further hamper any efforts.
It is very common in Ghana for the teaching practices to be largely repetitive and limited, which often results in the children memorising the information without actually understanding it.
We currently work with 3 schools in the local community with the main government school having over 300 children with around 35-40 children per class. You will be typically volunteering from Monday to Friday from 8am to 2:30pm where you will be teaching children from the age of 4 all the way up to 16.
You will be assisting the local teachers where you will have the opportunity to plan and lead your own classes. Your role is to create and deliver a more interactive and exciting approach to teaching, to get the children to engage.

Creating lessons that are fun and introducing some new activities really helps to enrich the education the children receive and improves their levels of literacy, numeracy and communication.
You'll be teaching all of the core subjects including English and maths along with communication skills and basic hygiene. You will also get to introduce new extra-curricular activities, including arts and crafts, singing, dancing, games and sports!
With the permission of staff, you can organise special outings and trips where you can take your class to the beach and other local areas. Teaching outside of the normal environment of the classroom, boosts the children's confidence and is a welcome change for everyone. There is also the opportunity to create and assist in a community after school programme where you can continue the fun and enhance the children's learning even more.
Although resources are limited, there are plenty of things you can do if you are determined and you can really make a difference to the children's lives. You are of course more than welcome to bring along or purchase educational materials that everyone would greatly appreciate!
You and other volunteers also provide a great valuable cultural resource for the children, where they can learn all about different people, places and traditions.
There is no better place to volunteer in Ghana, with the pristine sandy beaches just a 2 minute walk down the road and with Busua having such a sociable and friendly vibe. The clean and safe seas (no dangerous currents or sharks!) make this small town a hot spot for surfers - you can even learn yourself from one of our trained local team members!
You can spend your free time relaxing on the beach, learning to surf, watching the sea turtles come ashore to lay their eggs or watching the sun go down at one of the small beach bars. You can also head further afield and visit the famous Cape Coast, Elimina, Kakum National Park or Dixcove!
You will benefit so much in terms of personal development and professional experience and you will take home a huge satisfaction that you have helped develop and inspire many underprivileged children.
Further Information
"My experience in Ghana was amazing. I met a lot of really friendly people, went on great excursions and fell in love with the children that I taught."
Activities
Teaching

Once you are familiar with the teaching system and style, you will be able to fully take control and lead your own classes!

Assisting

With only one teacher per classroom, you will be able to assist children on a more one-to-one basis to help them progress.

Planning lessons

Use your creative flair to come up with new and exciting lessons in-line with the current syllabus to keep the children eager to learn.

General tasks

There are always things that need doing around the classroom and school. From tidying and cleaning, to creating and putting up new displays.

Recreational time

It's always fun to teach outside and with plenty of outdoor space and the beach, it's time to organise some fun games.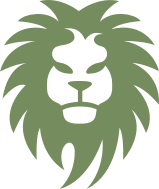 Ghana travel stories
Looking after children in Ghana
I decided to volunteer in Ghana with my partner. Having the opportunity to help make an impact in a community as well as helping the children seemed like the perfect programme!
Assisting in the local hospital in Ghana
The first few days were great, meeting the local people, host families, work colleagues and other volunteers was great fun and I have made life long friends!
Volunteering at Dixcove Hospital in Ghana
I volunteered in Ghana with my colleague in Dixcove Hospital and Busua Community Clinic. Everyone was so welcoming and grateful for our time there.