Inspire and teach the next
generation in
Ghana
Immerse yourself in the local community
Apply now
Duration
1-24 Weeks

Accompanied age
5+

Minimum age
17+

Start dates
1st & 3rd Saturday

From
£130
Duration
1-24 Weeks

Accompanied age
5+

Minimum age
17+

Start dates
1st & 3rd Saturday

From
£130
Ghana teaching volunteers
Quicklinks
Help teach underprivileged children where you will leave each day with a real sense of achievement. There is no better way to experience life in Ghana, where you will be surrounded by beautiful beaches and jungles and be integrated into the friendly and hospitable culture.
You will play an important role in supporting the local teachers and providing a different way for how the children can learn. Use some of your creative flair and imagination to provide exciting and interactive lessons where the children are extremely excited to see you and very eager to learn.
Develop your teaching experience in a new and exciting culture as you demonstrate your passion, energy and enthusiasm towards the children.
Background to the childcare programme
Although English is the national language of Ghana, in total there are around 80 indigenous languages across the different local communities. Many of these languages are local dialects that are only spoken within that one local community, with not much focus towards needing to learn English.

Education has become a top priority for the Ghanian Government since the Free Compulsory Universal Basic Education legislation was passed in 2005. Although the act was a great step in the right direction and many poorer families have been able to send their children to school, it did not fully achieve what was promised. The new legislation did not go far enough to offset the costs for schooling by abolishing all forms of fees and reducing the indirect costs associated with attending school. The children are required to spend around 350 Ghanian Cedi (£45) per term to purchase all of their books and resources required to be taught, their school uniforms and for the meals provided.
To try and combat this, The Mighty Roar, our local team and other volunteers have sponsored many of the children that attend not only the government school but also the private schools in the area. Not only does this ensure they get some form of education, but it also means their parents can do their best to work and earn some much needed money.

On top of the above, the education system in the country is far from perfect. With severe classroom overcrowding, no formal training provided to teachers, a lack of educational resources and materials and an overall weak infrastructure, children are not receiving the basic education required. The little education that is currently provided is based largely through repetition and is aimed towards just passing exams. This has led to a situation where the children are able to reel off information, yet they have very little understanding of what they are saying.

Providing the opportunity for the children to converse with fluent, native English speakers greatly improves their language skills. Not only this, but a new style of teaching and engagement will boost their confidence and the energy and creativity that you bring will help them understand the basic concepts of English - ensuring they have the best chance for their future.
Where will I be volunteering?
The teaching programme aims to assist and help government and private schools in and around Busua - where our volunteer accommodation is located. Our teaching volunteers are primarily based at Busua Methodist Primary School and Humpart International School, but during busier times you may also be placed at one or two other centres around the village. You are more than welcome to split your time between several schools, but we do ask that you commit at least one week per placement.
Busua Methodist Primary School - The methodist primary school is the only government led school in the area and currently teaches over 360 children aged between 6 and 16 years old. Located next to the kindergarten in the heart of the village, the large school currently has 8 classrooms and masses of outdoor space - the perfect place to bond and teach the children.
Established over 30 years ago, you will find that the school is severely under-resourced and some of the classrooms are in need of major repair.
Although the school caters for both primary and secondary education, we tend to find that volunteers have the most impact and best experience teaching the younger children (10 years and below).
Humpart International School - Established in 2012, this unique private school is located high up on the hill overlooking the village of Busua. Although students have to pay slightly more than the government school, most attend for the sole reason that Busua Methodist School is full.
With over 100 children split across 8 classrooms, there is less overcrowding and more structure to the daily schedule. However, resources are still scarce and the school and children could really use the help of volunteers to bring a new creative approach to assist with English and other subjects.
You will be greeted every day by the children running over to welcome you as you make your way through the farmers fields and peoples gardens to get here.
Community classes - You will come across the children from school wandering the streets or playing on the beach most afternoons and evenings. Many will make an effort to come and find you and other volunteers to play games, ask questions and to even learn more English.
Although optional, many volunteers choose to create ad hoc informal lessons on the beach to teach English, maths and other subjects. This is a great time for more one-to-one bonding where you can make a real difference as the children are more relaxed and eager to learn.
What is my role?
Your role on the programme will be to assist the teachers by providing more one-to-one time with children to ensure they fully understand the lesson. On top of this, you will also plan and lead your own classes to deliver a more student-orientated approach. During your free time you will be able to create interactive and exciting lessons (in-line with the current curriculum) that aim to get the children more engaged. Creating lessons that are fun and introducing some new activities really helps to enrich the education the children receive and improves their levels of literacy, numeracy and communication.
You'll be teaching all of the core subjects including English and maths along with communication skills and basic hygiene. You will also get to introduce new extra-curricular activities, including arts and crafts, singing, dancing, games and sports!
Although resources are limited, there are plenty of things you can do if you are determined and you can really make a difference to the children's lives. You are of course more than welcome to bring along or purchase educational materials. With the permission of staff, you can organise special outings and trips where you can take your class to the beach and other local areas. Teaching outside of the normal environment of the classroom, boosts the children's confidence and is a welcome change for everyone.
You and other volunteers will provide a great valuable cultural resource for the children, where they can learn all about different people, places and traditions. On top of this, you will benefit so much in terms of personal development and professional experience as well as take home a huge satisfaction that you have helped develop and inspire many underprivileged children.
At times you may find that you are left in charge of the classroom, with the teachers being absent for part of the day - a common occurrence across Ghana, with or without volunteers. This may seem daunting at first, but with the support of other volunteers and our local team, as well the planned lessons you have created, this will be your time to shine!

What will a typical day look like?
You will typically be volunteering at the schools Monday to Friday from 8am to 3pm, with a long lunch break that you can enjoy on the beach. Every day will be different, but as you get to know the children and their routines, as well as develop special relationships with them, you will soon reap the rewards and benefits.
Both schools are within a short walking distance (2-10 minutes) from the volunteer accommodation, whereby you will make the journey with other volunteers and more than likely children who are waiting for you.
After a quick tidy up of the class, you will be ready to welcome the children - who all make their own way, no matter their age! You will then follow the basic structure of the school for the rest of the day, teaching simple English and other subjects as well as assisting with meal times and playing outside during breaks.
Once the school has finished for the day (around 3pm), all volunteers (across all programmes) always meet at the beach, where there are plenty of things for everyone to see and do. Every evening you will find many of the children come and find you and the other volunteers to play and learn more.
Where will I be staying?
Ghana is one of the most secure and friendly destinations where you can relax, get to know the locals and explore this beautiful country at your leisure. You will be staying within our volunteer accommodation that is nestled up in the hills overlooking the small village of Busua. Offering far-reaching views out across the sea and surrounded by palm trees, this quiet spot is the perfect place to call home.
The small village community of Busua (where everyone knows everyone) will welcome you with open arms and you will be made to feel like a local from day one. Most of your time will be spent on the picturesque beach, that offers golden white sands with palm trees lined along the whole bay. An up and coming tourist hotspot for surfers, you will be able to cool down in the blue waters of the Atlantic and even try your hand at surfing. During your free time you can laze in one of the many hammocks, relax in one of the several beach bars and restaurants, join in with a game of football with the children, play drums around the bonfire or go for a swim at the local hotel.
Other things to consider
Top returning destination - Ghana is our top destination for volunteers returning to help again in the future. We believe this is due to the amazing village of Busua and the local community that live there. Situated on the most stunning beach, the community will ensure you feel at home from day one. On top of this, the feedback provided by volunteers suggests that Ghana offers some of the most rewarding and worthwhile volunteer projects, where you can make a real positive difference.

Helping on multiple projects - Whilst in Ghana, you will also have the opportunity to help with our childcare (no additional cost) and medical (small extra cost) programmes, which are located in the same village.
Cultural differences - It is important for volunteers to join our programmes in Ghana with an open mind and understanding of the differences in culture. The methods of discipline used often differ greatly from what you may be used to back at home and although we do not condone the mistreatment of children, physical discipline does occur.

Previous experience or qualifications - Although an advantage, no previous experience is required. As long as you bring lots of positive energy and are enthusiastic, then your efforts and time will contribute massively to the school and local community.
Online TEFL course - Although not mandatory, we encourage volunteers to prepare as much as possible for their English teaching placement abroad. In the build up to your trip, you can make the most out of your time by completing an international accredited online TEFL course - costing £159. This course will not only prepare and provide the necessary skills allowing you to help further when volunteering, but can also be used to gain employment around the world.
Resources and donations - Resources can be very limited on our programmes in Ghana and we would really appreciate any additional support that can be provided. It would be amazing if you could bring any materials associated with your project, including pens, paper, colouring books and anything else you think will aid your time on the programme.
Weekends and free time - You will have every weekend off from volunteering and this is the perfect time to explore everything this beautiful country has to offer. You are more than welcome to simply relax around the accommodation and enjoy the nearby beaches, but most volunteers will use this time to travel and see the country. Further down this page you will come across many suggestions and ideas on where you could go. Alternatively, if you are looking to see as much of the country as possible during this time, travel with other volunteers and be accompanied by one of our local team members, then you may be interested in one or more of the organised weekend trips we run.
Further Information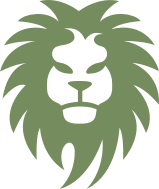 I would definitely recommend Ghana
I would definitely recommend volunteering with The Mighty Roar if you're looking for an immersive, eye-opening and exciting experience. I had an amazing time out in Ghana, and found the TMR team there to be lovely, friendly people - as were the locals - who worked hard to take good care of all... Read More
I would definitely recommend Ghana
I would definitely recommend volunteering with The Mighty Roar if you're looking for an immersive, eye-opening and exciting experience. I had an amazing time out in Ghana, and found the TMR team there to be lovely, friendly people - as were the locals - who worked hard to take good care of all their volunteers. Even before arriving in Ghana, all of my emails and questions were answered quickly and helpfully, and allowed me to feel more prepared on arrival.
I would say that the work can be quite hard (I did the teaching program): I found certain aspects challenging, as they have a very different school system out there, and different expectations for the teachers and students alike. However, so long as you aren't going out there expecting an easy ride and keep an open mind you will gain so much from the experience. Also, the kids are all adorable! (And fascinated by the volunteers, which was very sweet.)
Outside of work you have the chance to explore one of the most beautiful seaside towns in Ghana, get to know the locals, discover local restaurants and relax on the beach.
Many thanks to Chris, Ebenezer and the rest of the team, and the best of luck to anyone who decides to use TMR... you'll have an amazing time!!
3 Weeks Teaching in Ghana
I was in Busua for 3 weeks teaching a class of 7-9 years old. Really enjoyed teaching the children , they were so bright and fun to be with. Busua is a friendly village where you get to know a lot of friendly locals. The beach is beautiful and great for swimming and great sunsets. The school I... Read More
3 Weeks Teaching in Ghana
I was in Busua for 3 weeks teaching a class of 7-9 years old. Really enjoyed teaching the children , they were so bright and fun to be with. Busua is a friendly village where you get to know a lot of friendly locals. The beach is beautiful and great for swimming and great sunsets. The school I worked needs a lot of basic equipments : colour pencils, paper and toys for the nursery children, so any donations would be welcome.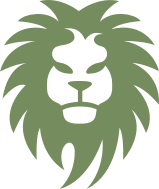 Ghana travel stories