Fill your days with

love
and
laughter
Help at the kindergarten & be welcomed with open arms
Apply now
Duration
1-24 Weeks

Accompanied age
5+

Minimum age
16+

Start dates
1st & 3rd Saturday

From
£180
Duration
1-24 Weeks

Accompanied age
5+

Minimum age
16+

Start dates
1st & 3rd Saturday

From
£180
Bali Childcare Volunteers
Quicklinks
Want to do something amazing on your next trip abroad? Come and help at our day care centre, where you will be welcomed with open arms by the children and community. They will be sure to fill your life with laughter and unconditional love!
This hugely rewarding experience will fully immerse you into the local Balinese culture, where you will interact with the locals and get to know their traditions and lifestyle.
The kindergarten was founded by our local team and is run solely on funds from volunteers and the local community. There is no better way of contributing to the village, than by playing and teaching within this amazing centre.
You, along with other volunteers play a crucial role in interacting with the children, keeping them entertained and happy, while building their confidence and teaching them basic English and life skills. The children are an absolute joy to work with, as their enthusiasm for learning is bound to make you smile!

Working with children of this age group is not as structured as teaching within schools to the older children. Their language can be improved simply through playing games or other creative ways and learning a few words and phrases will help them greatly when progressing to formal education.

The day care centre is open every morning from Monday to Saturday and you will be required to help at least 4 days per week (normally Monday to Thursday). If you are wanting to help for the full 6 days, that would be greatly appreciated! You will be typically volunteering from 8am to 11am each morning and during the afternoons you are more than welcome to help on our teaching programme or just relax and explore Bali!
With 60 children attending everyday, aged from 3 - 6 years old, you can be sure that there are plenty of things to do to keep you busy. Our focus is on making learning as fun and enjoyable as possible and that's where our volunteers' creative flair, ideas and time help massively.
Your role is not only about teaching though, you are actively encouraged to get involved in as many other areas as possible, such as arts & crafts, singing & dancing, physical education and helping the local staff with their day-to-day duties.
Bali is renowned for its beautiful and varied landscapes, from towering volcanic mountains, lush green rice fields, amazing coral reefs and of course stunning coastlines. You will have long weekends to go and explore what this amazing country has to offer. You can dive in the crystal clear seas, visit ancient temples, swim under waterfalls and travel to the many nearby "paradise islands".
Our day care centre is located in the small but beautiful fishing village of Tianyar, in North East Bali. You will be staying and working on the shores of the Bali sea, far away from the chaos of the urban development and explosion of tourism that other areas have seen in recent years.
When the childcare project is closed for holidays, volunteers will be able to assist within the local school helping to teach basic English to the younger students. If you would like to know when the holiday periods are, please contact us.

Further Information
"Helping at the kindergarten in Bali, looking after and teaching the children was one of the best experiences in my life. I cannot wait to go back and it's all thanks to The Mighty Roar!"
Activities
Teaching

Assisting local staff with teaching basic English, such as the alphabet, numbers, poems etc…

Playing

Play and interact with the children to ensure they are happy. Give them lots of love and affection to build their confidence.

Get creative

Get creative with arts & crafts, music, games and more. Create a lively and enjoyable environment.

General duties

Help with other duties around the centre.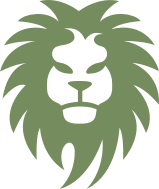 Bali travel stories
Teaching in Ghana and Bali
I had such an amazing experience with The Mighty Roar. I volunteered on the teaching programmes in Ghana and Bali for 11 weeks between January and March 2019.