Help restore and rebuild
coral reefs in
Bali
Live life on the beach and explore the depths of Bali
Apply now
Duration
1-24 Weeks

Accompanied age
5+

Minimum age
16+

Start dates
1st & 3rd Saturday

From
£250
Duration
1-24 Weeks

Accompanied age
5+

Minimum age
16+

Start dates
1st & 3rd Saturday

From
£250
Bali marine conservation
Quicklinks
We urgently need support from volunteers from around the world to help restore and protect the coral reef in picturesque Tianyar. What once was a highly bio-diverse and healthy 3-kilometre reef, it is now in a poor condition due to many years of unsustainable fishing practices and from pollution.
Untouched by tourism, Tianyar is a small coastal fishing town located in the North East of Bali. With beautiful beaches and far reaching views over lush green rice fields to the volcanic mountains, we cannot think of anywhere better to spend your days volunteering!
With the aim of restoring and conserving the coral reef, our project was started not only to protect its amazing and fragile ecosystems, but to also provide an alternative sustainable future and livelihood of the local residents.
Volunteers will help with constructing artificial reef structures, provide education about marine conservation and to organise and run regular beach and reef cleans.
You can become fully qualified with a PADI open water dive course (£289) that will allow you to continue your dives throughout the volunteering programme and also during your free time and further travels. Simple select the dive course when applying.
For anyone that already knows the basics and is qualified, we offer advanced PADI courses (£200) to enhance your skills and experience. Please email us for further information and to arrange.
With fishing being the main source of income in the local area, discarded fishing equipment, damage from fishing hooks and also anchoring of the boats has severely damaged the coral reef.
Not only this, but there is a huge problem with pollution, especially plastic. The amount of plastic and other non-biodegradable waste in the area is shockingly high and is down to the lack of education about the environment.
Special focus is given on setting up a Marine Protected Area along the reef so that no fishing can take place. Without the stress caused by constant disruption, the coral and ecosystems around it can restore back to a healthy sustainable level.
With instruction and guidance from The Indonesian Nature Foundation, we are constructing an on-going artificial reef where the natural reef has been destroyed. So far we have built and developed over 400 calcium artificial reef structures, two large Roti Buaya that have an uneven surface and fish domes.
We have several alternative livelihood programmes running that have been designed for fisherman so that they don't rely only on extracting resources from the sea. These include training them to becoming diving instructors, teaching them English to become tour guides and other income generating activities. We also regularly employ members of the local fishermen team to help us construct and deploy structures in the sea.
Education is provided in two local schools, whereby time is spent teaching the 350 children that attend, villagers and fisherman about sustainability, the importance of marine life and conservation and how damaging discarded plastic and other pollution is on the environment.
Alongside our marine conservation education, we also organise weekly beach cleans along the local beach with students from the local school and volunteers. The amount of plastic that we pick up on a regular basis is scarily high, but we can already start to see how our education programme is starting to reduce this.
Not only will you spend your days on the beach and within the crystal clear seas, but our volunteer accommodation is located just a 10 second walk away! This means you can experience the breath-taking coastlines all day, everyday!
You will have long weekends to go and explore what this beautiful island has to offer. You can put your newfound diving skills to good use with many famous dive sites nearby, including Tulamben, Amed and Lovina. You can relax for a few days and visit ancient temples, large waterfalls and trek through the dense jungles where you may come across the unique Monkey Forest.
Further Information
"One of the highlights of my time was building artificial reefs and deploying them by scuba diving. I loved being a part of a great team, helping to make such an important and positive difference to marine life."
Activities
Building artificial reefs

Building artificial reef structures and researching their impact on biodiversity.

Regular dives

Regular dives to monitor the health of the coral reef, marine life and to deploy additional structures.

Beach and reef cleans

Beach and reef cleans.

Educating the local community

Educating the local community about the importance of environmental awareness, including recycling.

Monitoring the coral reef health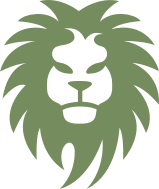 Bali travel stories
Teaching in Ghana and Bali
I had such an amazing experience with The Mighty Roar. I volunteered on the teaching programmes in Ghana and Bali for 11 weeks between January and March 2019.