Help restore and rebuild
coral reefs in
Bali
Live life on the beach and explore the depths of Bali
Apply now
Duration
1-24 Weeks

Accompanied age
5+

Minimum age
16+

Start dates
1st & 3rd Saturday

From
£250
Duration
1-24 Weeks

Accompanied age
5+

Minimum age
16+

Start dates
1st & 3rd Saturday

From
£250
Bali marine conservation
Quicklinks
We urgently need support from volunteers from around the world to help restore and protect the coral reef in picturesque Tianyar. What once was a highly biodiverse and healthy 3 kilometre reef, is now in a poor condition due to many years of unsustainable fishing practices and from pollution.
Spend your days on the beautiful beaches of Northern Bali and diving in the crystal clear waters abundant with tropical marine life. This varied marine programme will see you creating personalised artificial reef structures, collecting plastic on beach cleans and recycling it yourselves, diving and positioning the reef structures, conserving sea turtles and educating the local community.
Untouched by tourism, Tianyar is a small coastal fishing town located in the North East of Bali. With beautiful beaches and far reaching views over lush green rice fields to the volcanic mountains, we cannot think of anywhere better to spend your days volunteering!
Background to the marine programme
The coral reefs around Bali are slowly being degraded and destroyed due to abusive and unsustainable actions both in the past and today. This is no more evident than in Tianyar (where the programme is based) and along the Northern coast of the island. Although the reef in Tianyar has the potential to be a healthy and highly diverse coral reef, over the years the reef has been slowly dying - resulting in an area of 150m x 100m being totally destroyed. Unless action is taken now, the situation in Tianyar and around Bali will only continue to get worse and have a devastating impact on the marine life.
Until the 1950s, the beach in Tianyar was a port for traders who used to anchor their ships just off-shore on the reef. Along with the anchors damaging the reef, fishing was and still is the main source of income in the local area. Discarded fishing equipment, damage from fishing hooks and unsustainable fishing practices from a few individuals are causing major problems in the area.
In the past, it was also fashionable to harvest coral for it to be crushed into a fine white powder and used to show a family's wealth when painted on the outside of their house. In more recent times, the marine ecosystem is under huge pressure from plastic pollution that is choking the marine life. The amount of plastic and other non-biodegradable waste in the area is shockingly high on the island.
In 2017, our local team set up a dedicated marine conservation programme with the aim of restoring and conserving the coral reef in Tianyar and beyond. Alongside this aim, they also hope to provide an alternative, sustainable future and livelihood to the local residents (especially fishermen), so that they don't rely only on extracting resources from the sea. This can include training locals to become diving instructors, teaching them English so that they can take advantage of the tourism industry, assisting with the marine programme and other income generating activities.
Since the programme started, several environmental and sustainability projects have also been created. These focus on education, mentality change, pollution reduction and the construction of artificial reef structures. Special focus has also been given to setting up a Marine Protected Area along the reef so that no fishing can take place. Without the stress caused by constant disruption of fishing activities, the coral and ecosystems around it can restore back to a healthy sustainable level.
With instruction and guidance from The Indonesian Nature Foundation and with the help of international volunteers like yourself, we are constructing an ongoing artificial reef where the natural reef has been destroyed. To date, we have successfully deployed over 7,000 calcium artificial reef structures, which have already shown significant and promising signs of flourishing.
Where will I be volunteering?
You will spend all of your time either on the beach or under the water in the sea opposite the accommodation in Tianyar. There's no better place to be volunteering, as you work under the shade of the palm trees listening to the waves next to your feet! All activities are carried out either at the accommodation or close by, with all transport provided.
What is my role?
Your main focus while in Bali will be to continue with our efforts of constructing an ongoing artificial reef to replace where the natural reef has been destroyed. With the help from you, other volunteers and also the local fishermen, we build and deploy many different designs of artificial reef units to provide a varied habitat for an optimal number of species. Each volunteer will be able to build a personalised roti buaya structure, which will be deployed directly onto the reef - there's no better way of knowing you have made a difference!
Just off the coast of Tianyar, there is an area of around 150m by 100m (between two natural corals) that has just a large flat sand bottom, where the original coral reef has been totally destroyed. The artificial reef structures that you will build will benefit the marine ecosystem in a variety of ways. The structures act as a substrate for coral larvae to attach while also providing a link between natural reef patches, improving connectivity by allowing individuals to move safely from one coral patch to another. Both structures facilitate coral growth and provide suitable egg laying habitats for reef fish while fish domes also provide protection from predators. In the future, corals will be transplanted from the natural reef onto the artificial reef.
At the end of every week, we aim to deploy all of the recently constructed reef structures. All certified divers will join us underwater to move and reposition structures to ensure we can provide as much protective space as possible. These dives are completely unlike any dive you will have done before and it gives all the divers a chance to get involved and have some fun. As well as this, any dive can be a clean up dive and volunteers are encouraged to join us in collecting any kind of marine litter they find and bringing it out with them.
Every afternoon you will have the opportunity to assist within the newly built plastic recycling centre. You will have the chance to help with every step of the process and you will find that many children from the local area come and help as well! All of the plastic collected during the beach cleans will be transported back to the centre where it will need sorting and cleaning. After shredding the plastic, you will then be able to use machinery on-site to turn the plastic into brick tiles or another form of building product. These newly created building products are being used at the local school and within the local community.
You will have the opportunity to head into the local schools to provide education about marine conservation and plastic pollution. By educating everyone on the importance of marine conservation and the problems associated with discarded plastic, we will be able to change the throw away attitude of people in the area.
Alongside our marine conservation education, we also organise weekly beach cleans on Tianyar beach with students from the local school. As well as the obvious benefit to marine life, this reinforces what they learnt about plastic pollution and also makes them consider their actions before throwing plastic away. The amount of plastic that we pick up on a regular basis is scarily high, but we can already start to see how our education programme is starting to reduce this.

During the nesting season (April to August), you may be able to assist with our sea turtle conservation efforts as well. Olive Ridley turtles migrate to Tianyar to nest on the 3km beach, but unfortunately the nests are not always safe and face risks caused by boats, dogs and even local people collecting and eating the eggs. Consequently, we have started a turtle conservation program whereby local people collect eggs from nests that may be at risk. These eggs are placed in the sand at the turtle sanctuary (located at the accommodation), where they are monitored for the 50 days before they hatch. Once hatched, volunteers oversee the hatchlings and ensure they are safely released to the sea. During the nesting season, regular educational sessions are run with local children, teaching them about the importance of conserving turtle populations and why the turtle species in Tianyar are protected.
What will a typical day look like?
You will typically be volunteering Monday to Thursday between 8am and 4pm, with the days split into two sessions.
Every day breakfast is ready at 8am, but many volunteers generally choose to use the cooler mornings to head out to sea to snorkel around the reef looking for marine life. After breakfast everyone heads down to the beach (10 second walk) to start making or deploying the structures until around 11am.
At midday lunch is served and since that's the hottest part of the day we take a short siesta break until 2pm. This is the perfect time for volunteers to relax around the accommodation and on the beach.
Afternoon activities start at 2pm and you have a choice of making more artificial reef structures, helping at the recycling centre or heading up to the school to help the teaching volunteers with their class. The afternoon session runs until 4pm and from then on the volunteers have the rest of the day off.
Dinner is usually served around 7pm and all of the volunteers gather around the large dining table outside to talk and play games.
Where will I be staying?
During your time with us in Bali, you will be staying in traditional and beautiful bamboo-built cottages right on the beach - offering some of the best views ever. Every morning you can wake up to the swaying palm trees that reveal the clear blue sea and the noise of the crashing waves – paradise! As the sea is literally on your doorstep, you can join all of the other volunteers and go snorkelling every day before breakfast. Full of amazing marine life, this is your chance to explore its depths that are always full of surprises, where you may come across sea turtles, manta rays, dolphins and so much more!
Although this region of Bali is quieter, you can head to the nearby and famous dive town of Tulamben (20 minutes drive), wake up early to climb Mount Batur to see the sunrise (30 minutes drive) or hop on a boat to the Gili Islands from Amed harbour (40 minutes away). You can also easily head further south to the many tourist attractions, with many drivers on hand to cheaply take you to the rest of the island whenever you need. So if you are looking to head to the rice terraces in Ubud, learn to surf in Kuta or party at Finns Beach Club, everything is easily accessible.
Other things to consider
Helping on multiple projects - Whilst in Bali, you may also have the opportunity to get involved with our childcare and teaching programmes. Please note, this will be down to availability at the time and is at the sole discretion of our local team.
PADI diving courses - If you wish to dive as part of the programme you will need to be at least certified to a PADI Open Water Diver. You can become fully qualified with a PADI open water dive course (£289) that will allow you to dive throughout the volunteering programme and also during your free time and further travels. Simply select the dive course when applying. For anyone that already knows the basics and is qualified, we offer advanced PADI courses (£200) to enhance your skills and experience.
Weekends and free time - You will have every weekend off from volunteering and this is the perfect time to explore everything this beautiful island has to offer. You are more than welcome to simply relax around the accommodation and enjoy the beach, but most volunteers will use this time to travel and see the country. Further down this page you will come across many suggestions and ideas on where you could go. Alternatively, if you are looking to see as much of the country as possible during this time, travel with other volunteers and be accompanied by one of our local team members, then you may be interested in one or more of the organised weekend trips we run.

Further Information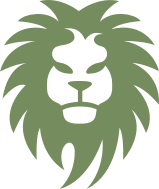 The Bali Experience
An incredible and unforgettable 6 weeks in Bali exploring and volunteering. I was originally supposed to be doing the 3 week Bali tour but then decided that I would stay for an extra three weeks doing marine conservation - 6 weeks in total!

I was mainly doing marine conservation... Read More
The Bali Experience
An incredible and unforgettable 6 weeks in Bali exploring and volunteering. I was originally supposed to be doing the 3 week Bali tour but then decided that I would stay for an extra three weeks doing marine conservation - 6 weeks in total!

I was mainly doing marine conservation work with the local fishermen which was great fun and enabled me to learn some Indonesian while I taught them some English. As well as this I was also lucky enough to teach in the school as well where all the kids are so friendly and so eager to learn.
I could talk for day's about my trip to Bali and honestly had the best time. I can't wait to go back again and explore more.
Life Changing Experienc
I came to Bali for the marine conservation program, specifically to construct choral reefs and deploy them underwater. This experience was life changing! The staff and fisherman and the people from the village are all welcoming and amazing. Bali reef conservation program also has a recycling c... Read More
Life Changing Experienc
I came to Bali for the marine conservation program, specifically to construct choral reefs and deploy them underwater. This experience was life changing! The staff and fisherman and the people from the village are all welcoming and amazing. Bali reef conservation program also has a recycling centre in which volunteers recycle collected plastic into bricks or tiles and I am impressed by the creative mind and the hard work that has been put to make the recycling machines from recycled car parts. Overall I loved every bit and minute of my experience.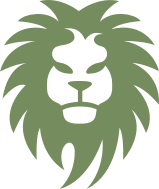 Bali travel stories
My 6 week experience in Bali
I could talk for day's about my trip to Bali to assist with marine conservation and teaching last summer. I honestly had the best 6 weeks of my life and I cannot wait to go back again and explore more.
Teaching in Ghana and Bali
I had such an amazing experience with The Mighty Roar. I volunteered on the teaching programmes in Ghana and Bali for 11 weeks between January and March 2019.