Help children progress
their English by
teaching
Make a difference to the local community in Bali
Apply now
Duration
1-24 Weeks

Accompanied age
5+

Minimum age
16+

Start dates
1st & 3rd Saturday

From
£180
Duration
1-24 Weeks

Accompanied age
5+

Minimum age
16+

Start dates
1st & 3rd Saturday

From
£180
Bali teaching volunteers
Quicklinks
Come and enjoy the picturesque Bali where you will help children to learn English and improve their futures. Immerse yourself within the warm and welcoming community and get to know lots about the vibrant and diverse Balinese culture.
With the explosion of tourism in Bali, the need to speak English has never been greater, with this crucial skill being an important factor when acquiring later employment.
"It was such an amazing experience to stay in a small local village and be so involved in helping the children at the school to learn english. I would definitely recommend volunteering in Bali with TMR."
This rewarding project really makes a difference within the community in Tianyar, a traditional fishing village. Established in 2008, the centre is 100% run and owned by the locals, it has been developed with assistance of volunteers from around the world and is a non-profit organisation.
With the main aim of teaching English for free, the children attend our classes as well as their normal government run education. You, along with other volunteers will focus on providing a fun and enjoyable experience, where the children can further progress their English.
You will plan and teach fun and interactive lessons that develop the children's confidence and conversational skills that will make a huge difference to those less fortunate.
Although English is taught as standard within government run schools, the lack of facilities and an old fashioned curriculum means children lack the support and resources they need.
By attending our before and after school classes, children are able to converse with native, fluent English speakers, which is invaluable experience.
Our English teaching classes run from Monday to Thursday with two shifts per day. Morning classes run from 8 – 10am and the afternoon classes from 2 – 5pm. The children that attend range between 6 and 17 years old.
With the heat and humidity that exists in Bali, you will have plenty of time to relax during the hottest part of the day. Many volunteers take advantage of this time to relax on the beach, plan future activities and to explore the local area.
You will find that all of the children have a real thirst for knowledge and are eager to learning – making your teaching experience as rewarding for you as it is for them. Their excitement will shine through everyday as they all attend with smiling faces, a positive attitude and will love to get you know you.
Volunteers are encouraged to be creative in their approach and where possible make use of games, songs, art, sport and music.
Bali is renowned for its beautiful and varied landscapes, from towering volcanic mountains, lush green rice fields, amazing coral reefs and of course stunning coastlines.
You will have long weekends to go and explore what this beautiful island has to offer. Visit ancient temples, dive in the crystal clear seas, travel to one of the many islands, go fishing, swim under waterfalls, learn to dive or visit the unique Monkey Forest.
Accommodation & meals
More details
Accommodation & meals
During your time in Bali, you will be based in Tianyar, a small picturesque fishing village located in the North of the island. This is your chance to experience the real Bali, which offers your very own slice of paradise and tranquillity - far from the typical tourist path.
Although this region of Bali is quieter, you'll be able to easily explore everything this island has to offer from Friday to Sunday. There are always taxis and other modes of transport that allow you to quickly and cheaply reach all parts of Bali. So, if you want to scuba dive at the famous sites at Tulamben (20 minutes), explore the famous city of Ubud (2 hours) or party down in Kuta on the south coast (3 hours), our local team can help assist with all of your plans!
We highly recommend waking up a little before breakfast each morning to go snorkelling. With the sea right on your doorstep full of amazing marine life, this is your chance to explore its depths that are always full of surprises.
Not only this, but why not hire a local fisherman and his boat? Head out to sea in search of dolphins at sunrise - something really worth waking up early for! The majestic colours that start to appear as the sun rises from behind Mount Agung and reflect brightly across the sea as you look back to land is a memory you will treasure forever.
You will be staying in traditional and beautiful bamboo-built cottages right on the beach, that offer the best views ever. Every morning you can wake up to the swaying palm trees that reveal the clear blue sea – paradise!
The large accommodation offers plenty of room to do your own thing, as well as a volleyball pitch, swings, hammocks and sunbeds – what more could you want! Everyone gathers around the large communal outdoor eating area to share stories and enjoy some amazing food - all while you listen to the sea gently lapping down at the shore.
Just a short walk away you will find all of the local amenities you need, such as supermarkets, ATM's and a laundrette – that has the best smell ever.
You will be sharing your bedroom with up to 3 other volunteers, in bamboo-built bunkbeds. Each room has a spacious en-suite bathroom with western style toilet and cold showers (you'll appreciate these more than you think!). Some of the bungalows provide a private outdoor shower – an amazing way to cool down. Each room has a ceiling fan and all bed linen is provided.
Our local team members stay on-site, so if you ever do need anything then they are just a shout away.
Meals
You will be provided with three freshly prepared meals, cooked on-site at the accommodation from Monday to Thursday. Most people tend to travel at the weekends, but if you are staying around the house then meals are available Friday through to Sunday, but are a small additional cost.
Most meals are traditional Indonesian dishes that consist of a lot of rice with either fish or chicken. Here is an example of the meals you can expect:
Breakfast – Pancake, toast, fruit, tea & coffee
Lunch – Rice, fried noodles, pasta, rendang, gado- gado, soto, chicken, soup
Dinner – Rice, chicken, fish, noodles, pasta, rendang, gado-gado, soto
Vegetarian options are always available at every meal time. Vegan dishes can be provided upon request.
Our team will do their best to cater for any dietary requirements, but there may instances where you may need to purchase alternative ingredients at your own expense.
Volunteer fees
More details
Volunteer fees
All of the below prices exclude the £149 registration fee. The total price payable is the below price + £149, as will be confirmed in the application process. To find out exactly what's included as part of fees, please click the What's Included box on the programme page.
What's included
More details
What's included
The fees you pay go towards the structure and support put in place in order to provide you with an organised and safe environment in which to volunteer. The programme fee goes directly to our local team in Bali and is used towards the following:
- 24-hour airport pickup
- Accommodation
- Three meals per day (on volunteering days)
- In-country orientation
- 24-hour in-country support
- Your two night's stay in Ubud and transport to Tianyar
The registration fee that you pay to confirm your place on the volunteer programme is retained by our team in the United Kingdom. This fee is used towards the following:
- 24-hour UK based emergency support
- Unlimited telephone and email support
- A comprehensive volunteer handbook
- Assistance with all aspects of your trip- 100% financial protection
- Regular programme inspections
- Certificate of completion
What's not included
There are still some parts of your trip that will need to be funded by yourself, these include:
- Flights to Denpasar (£450 - £700)
- Travel insurance (£18 per week)
- The transfer back to the airport (£30)
- Visa (£0 - £130)
- Criminal background check (£25)
- Spending money (estimated at £50 - £100 per week)
Frequently asked questions
More details
Frequently asked questions
The Programme
What are the requirements to join?
We welcome all volunteers from any background, religion and nationality, as long as you have no criminal convictions and are able to supply a clean criminal background check. In order to join the programme you need to be at least 16 years old on the programme start date.
Individuals need to have a good level / understanding of English but it does not need to be your first language. As some programmes can be quite strenuous, we recommend that you should be physically fit.
What date should I arrive and leave?
You should arrive at Ngurah Rai International Airport in Denpasar (DPS) on your selected start date, being the 1st and 3rd Saturday of each month. Please ensure your flight lands between 6am and 10pm. You will be met by one of our local team members or an appointed driver who will be holding a named sign and will take you to our accommodation in Ubud for the weekend. On Monday morning, you will then make your way to the volunteer accommodation.
The programme ends on a Saturday of your final week and you should depart the accommodation on this day. Our local team will be happy to help organise any onward journeys or book transport back to the airport.
Are there any age restrictions for solo travellers?
The only age restriction in place is that you have to be at least 16 years old before your programme start date. Anyone over this age is welcome. Generally the average age range for our programmes is 18 - 25, although this is by no means definitive and we regularly have volunteers of all ages.
What is the minimum age for travelling with my family?
If you are travelling with family and at least one member is aged 18 years old or over, then we welcome anyone from 5 years and up.
When should I apply for the programme?
You can apply for this programme at anytime, however we advise that you apply as soon as possible to have the best chances of securing your placement on your selected dates. Some of our programmes have limited capacity and spaces can get filled up quickly.
If you are wanting to volunteer within the next few weeks, then please contact us and we will do our best to accommodate your needs.
It is possible to change your start dates once you have been accepted, however this is subject to availability and can attract a small administration fee.
What duration would you recommend?
On gaining feedback from previous volunteers, we believe 4 - 6 weeks is the ideal time to get settled in and really involved with the programme. This also allows you to make the most of your free time, to explore this beautiful country and to participate in any activities.
We regularly have volunteers come for 1 to 2 weeks that tell us that they did not believe they had enough time and wish they had stayed for longer.
What will my itinerary be?
You should arrive at Ngurah Rai International Airport in Denpasar (DPS) on Saturday between 6am and 10pm.
Days 1 (Saturday) – Arrival and Ubud
Please ensure you arrive into Ngurah Rai International Airport in Denpasar, Bali (DPS) on your selected start date – being a Saturday. A member of our local team will be waiting for you in the arrival's hall holding a named signed. You will make your way to Ubud in the centre of the island, just under an hour drive.
You will be staying within our partner guesthouse until Monday morning – this is included within your programme fee. The guesthouse is conveniently located in the centre of the town and all amenities are within a short walking distance.
Day 2 (Sunday) – Orientation and exploring Ubud
After a good night's rest, you will receive your orientation at 10am that will go through all of the do's and don'ts while in Bali, such as the dress code, personal conduct etc...
The rest of the afternoon is free for everyone to explore what this amazing city has to offer as a group. We highly recommend visiting Tegalalang rice terraces, monkey forest and the main market.
Day 3 (Monday) - Tianyar
After breakfast, our local team will pick you up from the guesthouse around 10am. Everyone will make their way up to Tianyar (the project site location), which takes around 2 hours.
Upon arriving you will be shown your room and given the chance to settle in. Shortly afterwards, you will receive your programme and accommodation orientation that goes through what you should expect and everything you need to know about your time at the house.
Day 4-6 (Tuesday – Thursday) – Volunteering
You will start your volunteer work on Tuesday. Depending on which programme you have selected will dictate what time your work will begin.
Should you need anything at the project, then just let our local team know.
Day 7-9 (Friday – Sunday) – Weekend
Whether you are looking for a relaxing weekend on the beach at the accommodation, or looking to explore everything Bali has to offer – this is your time to do as you please.
The long weekends are ideal for you to travel Bali as well as hop to the surrounding islands. You will find a comprehensive list of ideas and also information about our organised weekend trips on our website.
The following weeks
The following weeks will follow the same kind of pattern, with volunteering between Monday and Thursday and exploring Bali and the surrounding islands at the weekends. You will find that time will really start to fly by, so it's important to make the most of your time! Don't forget, our local team are there to support you and to answer any questions you may have.
Last day (Saturday)
On your last week, Saturday is your official last day with The Mighty Roar. If you wish to stay longer then please discuss this option with our local or UK team.
If you are heading home then we can help arrange your return airport drop off. Please note that this is not included within the programme fee and costs around £30 per car – this can be split with anyone else travelling south.
How will I get to the project?
The school is located just behind the volunteer accommodation and everyone will walk to the project site together. The walk is less than 2 minutes along the driveway to the accommodation.
Is there Internet and phone signal?
There is Wi-Fi within the volunteer accommodation although this can be intermittent. If you are wanting to call home or use the internet while out and about, we recommend that you bring an unlocked phone and purchase a local sim card - our local team can assist. Alternatively, you can buy a cheap phone while in Bali for under £15.
What is Tianyar like?
Situated in the north-east of Bali, Tianyar is in the regency of Karangasem – one of the poorest areas on the island.
The village has deep roots to the fishing industry and even now this is the locals primary income. The majority of our programmes include the local fishermen, with the marine conservation project employing many.
Dominated by its long stretch of coastline, you will not find a more peaceful stretch of beach to walk along as you weave in and out of the traditional fishing boats.
The famous Gunung Agung (Mount Agung), the highest volcano in Bali is just a short drive away and will provide you with many picture-perfect moments.
Located on the slopes of the mountain, the Besakih temple complex was undamaged by the eruption and is now considered the most important temple on the island – well worth a visit.
The harbour town of Amed is just over 40 minutes away and provides easy access to the neighbouring island of Lombok and the Gili paradise islands.
Tianyar is far away from the explosion of tourism in the south and other areas of Bali. This makes the village the perfect location to observe and learn local traditions and cultures and make you really feel like you are making a difference when volunteering.
The Mighty Roar Local Team in Bali
Our programmes in Bali are run by our dedicated local team, who are committed to ensuring you have the best time ever. Ketut and other team members provide the structure for your stay, including the accommodation, meals, airport pickup, in-country orientation and of course support.
They are sure to become your good friends and you will not meet nicer people that are willing to do everything in their power to make your stay the most memorable.
Will I get an in-country orientation?
Yes. Your orientation will be on Monday and will go through everything you need to know for your time in Bali. You will be shown around Tianyar, where the shops, ATM and taxi rank will all be pointed out to you.
Our local coordinator will go through all of the important health and safety information that you should follow during your time in Bali. You'll learn about the Balinese way of life and the cultural differences.
What is the weather like in Bali?
Being located very close to the equator, its warm tropical climate means the average year-round temperature is 28 degrees with a humidity level of around 85%.
The dry season runs from April to September, where temperatures are a bit higher than the rest of the year. The rainy season is typically from October to March and temperatures can drop to 15 degrees during the night.
As we have all come to expect from living in England, the weather is simply unpredictable. You should expect both rain and sunshine, no matter what time of the year you head to Bali.
One thing you can be sure off, Bali is a great place to visit no matter what the weather is doing!
Can I volunteer if I live outside of the UK?
Yes of course. We welcome volunteers from around the world, no matter how far away from the programmes you are. The majority of volunteers that we host, come from the UK, US, Germany, Canada and Australia
Can I go with my friend / partner?
We have many volunteers that travel with their friends, family members or with their partner. If required, we can ensure that you are based on the same project and stay within the same accommodation. On request, we can normally organise a private room too.
Is it safe to travel to Bali?
We regularly visit and participate in each and every one of the programmes we offer in Bali to rigorously check all aspects of the project and accommodation are safe and that all procedures are being followed. These include but are not limited to checking the living conditions within the volunteer accommodations, checking the neighbourhoods you'll be staying in, tasting the food you'll be eating and going on any weekend trips recommended by us or our local team.
We monitor the stability of all of our volunteer destinations on a daily basis and have constant contact with our overseas teams to ensure that our volunteers are safe.
All volunteers will receive a comprehensive volunteer handbook when you choose to join us on one of our programmes. This detailed document addresses a large range of issues such as health, safety, visas, as well as going into details about local cultures and traditions.
When you arrive in-country, you will be given a safety briefing during your orientation that will cover things like emergency procedures, how to use local transport and any cultural differences.
Our in-country team are on hand to help with any issues or to answer any questions and please do not forget that our UK office is available 24/7 in case of any rare emergencies.
While we can never guarantee your volunteer experience will be 100% trouble free, we have taken all of the necessary precautions to minimise all risks and to ensure the programme is as safe as possible.
Before You Depart
When do I pay? Can I pay in instalments?
To confirm and guarantee your placement on one of our programmes, you need to pay the registration fee of £149 within 7 days of receiving confirmation that your application was successful. The remaining balance is then due to less than 60 days prior to your programme start date.
Payments can be done all at once or be spread out over several months and can be paid via BACS (bank transfer). We do accept additional payments methods, such as debit and credit cards, although there may be additional fees.
Do I need any vaccinations and / or malaria tablets?
As we are not trained medical experts we cannot tell you exactly what vaccinations or other medication you may need for your trip. You will need to consult with your local doctors or travel clinic.
You can also find additional information on the NHS Fit For Travel website.
How do I arrange my flights?
All flights need to be booked by you, although we can point you in the right direction on where you may be able to find the best prices.
Before booking any flights, we strongly recommend that you wait to have confirmation that your application has been successful.
Do you offer travel insurance?
Travel insurance is a compulsory part of your volunteering trip, that's why we have teamed up with Endsleigh to create an affordable and comprehensive travel insurance policy. It is suitable for all of the programmes we offer and can be taken out at any time. You can read more about our insurance here.
If you decide to purchase your travel insurance from an alternative provider, please ensure it covers you for everything you will be doing. Adequate travel insurance must be in place no less than 60 days before your programme start date. Without proof of this insurance, we will not be able to accept you onto the programme.
When will I receive my volunteer handbook?
You will receive a welcome email from us as soon as you have paid the registration fee and your placement has been confirmed. The welcome email will include the volunteer handbook that provides a wealth of information that will help you better understand all aspects of your upcoming trip as well as details about our insurance policy.
Please note, that all material is sent via email and hard copies cannot be sent.
On Your Trip
Can I arrange a private room?
The majority of our accommodation only offers shared rooms that are usually same-sex. However, if you would prefer a private room please let us know and we will at least try for you.
Can you cater for my dietary requirements?
We will try are best to cater for any dietary requirements. When you submit your application please include any required details within the dietary section and we will liaise with our local coordinators.
Are there any public holidays that would effect the project?
Although we try to be as clear as possible of all holidays that effect project availability, due to the nature of some countries, holidays can often be sporadic or prone to change.
If such a holiday falls when you are on your placement, this is generally a good time to experience unique festivities where you can join in with the locals.
What is the dress code at the projects?
We ask that all volunteers take the approach of a smart and responsible image during your time in the communities and on projects. It is best to also take some older clothes that you don't mind getting dirty.
Generally, it is best to avoid tight and very short clothing and anything that may have offensive slogans on it. It's recommended that you take some nicer clothes for weekends or any free time you may have.
We do not wish to impose strict regulations, however we do ask that you respect the local culture and do your best to adhere to the clothing guidelines within the volunteer handbook.
How much spending money will I need?
For general expenses and some travelling, you should find that £50 - £100 per week is sufficient. However, this can vary greatly depending on the amount of activities or trips you do and if you are eating out during the week.
Will I be able to travel whilst on the programme?
There should be plenty of time to travel while on your placement and we actively encourage that you do! The local coordinators will be able to give you lots of travel tips and provide any help needed for your independent adventure.
Activities
Teaching

Lead your own classes (once familiar with everything). Teach the children basic life skills and environmental awareness

Assisting teachers

Assisting the local teachers with lessons.

Lesson planning

Fully plan your interactive and fun lessons.

Getting creative

Get creative with arts and crafts, singing and dancing.

Playing

Play a range of sports and games – just dont get to competitive!

General tasks

Help with various tasks around the centre; including cleaning.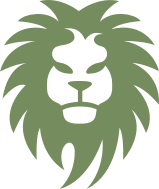 Bali travel stories
Teaching in Ghana and Bali
I had such an amazing experience with The Mighty Roar. I volunteered on the teaching programmes in Ghana and Bali for 11 weeks between January and March 2019.