Help children progress
their English by
teaching
Make a difference to the local community in Bali
Apply now
Duration
1-24 Weeks

Accompanied age
5+

Minimum age
16+

Start dates
1st & 3rd Saturday

From
£180
Duration
1-24 Weeks

Accompanied age
5+

Minimum age
16+

Start dates
1st & 3rd Saturday

From
£180
Bali teaching volunteers
Quicklinks
Come and enjoy the picturesque Bali where you will help children to learn English and improve their futures. Immerse yourself within the warm and welcoming community and get to know lots about the vibrant and diverse Balinese culture.
With the explosion of tourism in Bali, the need to speak English has never been greater, with this crucial skill being an important factor when acquiring later employment.
This rewarding project really makes a difference within the community in Tianyar, a traditional fishing village. Established in 2008, the centre is 100% run and owned by the locals, it has been developed with assistance of volunteers from around the world and is a non-profit organisation.
With the main aim of teaching English for free, the children attend our classes as well as their normal government run education. You, along with other volunteers will focus on providing a fun and enjoyable experience, where the children can further progress their English.
You will plan and teach fun and interactive lessons that develop the children's confidence and conversational skills that will make a huge difference to those less fortunate.
Although English is taught as standard within government run schools, the lack of facilities and an old fashioned curriculum means children lack the support and resources they need.
By attending our before and after school classes, children are able to converse with native, fluent English speakers, which is invaluable experience.
Our English teaching classes run from Monday to Thursday with two shifts per day. Morning classes run from 8 – 10am and the afternoon classes from 2 – 5pm. The children that attend range between 6 and 17 years old.
With the heat and humidity that exists in Bali, you will have plenty of time to relax during the hottest part of the day. Many volunteers take advantage of this time to relax on the beach, plan future activities and to explore the local area.
You will find that all of the children have a real thirst for knowledge and are eager to learning – making your teaching experience as rewarding for you as it is for them. Their excitement will shine through everyday as they all attend with smiling faces, a positive attitude and will love to get you know you.
Volunteers are encouraged to be creative in their approach and where possible make use of games, songs, art, sport and music.
Bali is renowned for its beautiful and varied landscapes, from towering volcanic mountains, lush green rice fields, amazing coral reefs and of course stunning coastlines.
You will have long weekends to go and explore what this beautiful island has to offer. Visit ancient temples, dive in the crystal clear seas, travel to one of the many islands, go fishing, swim under waterfalls, learn to dive or visit the unique Monkey Forest.
Further Information
"It was such an amazing experience to stay in a small local village and be so involved in helping the children at the school to learn english. I would definitely recommend volunteering in Bali with TMR."
Activities
Teaching

Lead your own classes (once familiar with everything). Teach the children basic life skills and environmental awareness

Assisting teachers

Assisting the local teachers with lessons.

Lesson planning

Fully plan your interactive and fun lessons.

Getting creative

Get creative with arts and crafts, singing and dancing.

Playing

Play a range of sports and games – just dont get to competitive!

General tasks

Help with various tasks around the centre; including cleaning.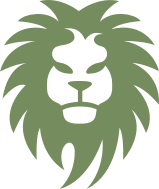 Bali travel stories
Teaching in Ghana and Bali
I had such an amazing experience with The Mighty Roar. I volunteered on the teaching programmes in Ghana and Bali for 11 weeks between January and March 2019.