Help children learn
English by
teaching
Make a difference to the local community in Bali
Apply now
Duration
1-24 Weeks

Accompanied age
5+

Minimum age
17+

Start dates
1st & 3rd Sunday

From
£230
Duration
1-24 Weeks

Accompanied age
5+

Minimum age
17+

Start dates
1st & 3rd Sunday

From
£230
Bali teaching volunteers
Quicklinks
Teach on the Northern shores of picturesque Bali and help over 400 children learn English in free afternoon community classes. You will become an integral part of the local community where you will encourage children to develop new skills and gain confidence to succeed in later life.
With the booming tourism industry in Bali not showing any signs of slowing, being able to converse in English is vital for anyone looking to take advantage of this new found income. Unfortunately, the level of English being taught in the more remote and rural areas is not yet up to standards as they are severely under-resourced. This is your chance to really make a difference by providing a new learning experience for the children and at the same time teaching new vital skills and sharing cultural perspectives.
You will immerse yourself into the vibrant and diverse Balinese culture and have plenty of time to explore everything this amazing island has to offer.

Background to the childcare programme
As most people know, Bali has become a global tourist destination, attracting over 5 million foreigners from around the world each and every year. Although this has transformed the island and substantially increased many of the local population's income, it is heavily reliant on people being able to talk fluent English.
Many of the more remote and rural villages and towns, including Tianyar, where our programmes are based, are not able to converse in English at all. This greatly hinders their chances of being able to take advantage of this new found income potential. It is widely considered that the younger someone starts to learn a foreign language, the easier it generally is - making school years the best time to learn English.
Although most children attend school, there are still a few that cannot afford the transport, uniform and the fees to cover any textbooks and other resources associated with schooling. With the children that do attend, the level of English taught is fairly limited due to a lack of resources and an old fashioned curriculum.
Our teaching programme gives you and other volunteers the chance to really make a difference by opening up possibilities of developing the children's English and to also teach them new skills. Our local team run daily afternoon community classes that are free for children from the local villages to attend. The more relaxed and fun approach to teaching, as well as providing the children with the opportunity to regularly converse with fluent native English speakers, will boost their confidence and give them an invaluable experience.
Where will I be volunteering?
Over the years, our local team have built community schools not only in Tianyar, but also in the nearby villages. In total, our local team and volunteers now teach in 3 different schools which you will be placed in. All of the schools are fully funded by the fees that you and other volunteers pay, so without you, they simply would not exist! You can leave Bali knowing that you have made a real difference to the many lives of this underprivileged community.
Yayasan Sari - The foundation was established in 2008 by our in-country coordinator Ketut, to provide free English community classes to all children in the village. After seeing the lack of English education provided in the government led schools, Ketut wanted the children of the village to have the option to take advantage of the booming tourism industry - which requires locals to be able to converse in English.
The large community school is based within temple grounds just a short 2 minute walk from the volunteer accommodation. Everyday, over 200 children aged between 6 and 17 years old are taught by our volunteers across 18 classrooms. The open air classrooms are made from traditional Balinese structures and there is plenty of room outside to host ceremonies and to of course play.
Yayasan Lascarya - After the huge success of Yayasan Sari, our local team wanted to do more and in 2010 they constructed Yayasan Lascarya. Located in the same village (Tianyar), the community school welcomes over 150 children each and every day across 8 classrooms.
Yayasan Sutasoma - Last but not least, Yayasan Sutasoma was constructed in 2012 to provide free English classes to the village west of Tianyar. The community school is located just 10 minutes from the volunteer accommodation and is the first school outside of Tianyar. At the moment, around 50 children attend the school each and every day and are split across 3 classrooms.
What is my role?
Your main role while in Bali will be to teach within our afternoon community classes where you may be leading the class alone, working in pairs, or as part of a small group.
The afternoon classes aim to make learning English a fun and enjoyable experience, especially after the children have had a long day at school already. Although the main focus of your time will be spent teaching English, you can also get involved with many other subjects including maths, computers and more! You will have plenty of chances to get creative and get involved in singing, arts and crafts and playing sports and games outside.
Not only will you be providing a new learning experience for the children, but at the same time you will be transferring skills and sharing cultural perspectives. You will also get involved with all of the other activities that a busy centre offers. This can include marking work, providing one to one attention to children, cleaning and taking part in local ceremonies.

Every morning you will need to plan fun and interactive lessons, where you can follow on from classes already held by previous volunteers. We recommend making use of fun educational games and even creating a bit of class competition with quizzes and games.
You will not come across children who are more eager to learn than in Bali. Their thirst for knowledge and extreme excitement when attending the afternoon classes will clearly show you the impact your time has with the children on a daily basis.
Our rewarding teaching programme will really empower you and the children and is the perfect way to gain international work experience - clearly standing out on your C.V. Many volunteers use our teaching programme to advance their career and / or to broaden their horizons for personal growth and development.
What will a typical day look like?
You will be volunteering at the schools Monday to Thursday from 2pm to 5pm. Every day will be different, but as you get to know the children and their routines, as well as develop special relationships with them, you will soon reap the rewards and benefits.
The biggest school (Yayasan Widyasari) is just a short two minute walk from the volunteer accommodation. Everyone will walk down the off-road track together, where you will be greeted by all of the happy children who are eager to play and learn. The remaining two schools are just a 10 minute drive away, with all transport being provided.
The afternoon classes are split into two sessions, with different groups of children coming to each. The first session runs between 2pm and 3:30pm and the second session between 3:30pm and 5pm.
After welcoming all of the children and running around playing with everyone in the large outdoor space, the children will make their way to their classrooms. The age range of your class will dictate the level of English taught, and full information will be given during your orientation when you first arrive.
At least once per week your class will be able to make use of the dedicated computer room where you can show them the basics of how to use a computer. On top of this, every Thursday volunteers and children will head out of the classroom to clean all of the nearby beaches and on Wednesdays several hours are dedicated to sports classes.
The mornings are free for you to plan your upcoming lessons with the other volunteers. We encourage you to be creative in your approach and where possible make use of games, songs, art, sport and music. You will have plenty of time each morning to also snorkel in the sea, relax on the beach and explore the surrounding areas.
Where will I be staying?
During your time with us in Bali, you will be staying in traditional and beautiful bamboo-built cottages right on the beach - offering some of the best views ever. Every morning you can wake up to the swaying palm trees that reveal the clear blue sea and the noise of the crashing waves – paradise! As the sea is literally on your doorstep, you can join all of the other volunteers and go snorkelling every day before breakfast. Full of amazing marine life, this is your chance to explore its depths that are always full of surprises, where you may come across sea turtles, manta rays, dolphins and so much more!
Although this region of Bali is quieter, you can head to the nearby and famous dive town of Tulamben (20 minutes drive), wake up early to climb Mount Batur to see the sunrise (30 minutes drive) or hop on a boat to the Gili Islands from Amed harbour (40 minutes away). You can also easily head further south to the many tourist attractions, with many drivers on hand to cheaply take you to the rest of the island whenever you need. So if you are looking to head to the rice terraces in Ubud, learn to surf in Kuta or party at Finns Beach Club, everything is easily accessible.
Other things to consider
Helping on multiple projects - Whilst in Bali, you may also have the opportunity to get involved with our childcare and marine conservation programmes. Please note, this will be down to availability at the time and is at the sole discretion of our local team. There would be a small additional fee for the marine conservation programme.
Previous experience or qualifications - Although an advantage, no previous experience is required. As long as you bring lots of positive energy and are enthusiastic, then your efforts and time will contribute massively to the school and local community.
Online TEFL course - Although not mandatory, we encourage volunteers to prepare as much as possible for their English teaching placement abroad. In the build up to your trip, you can make the most out of your time by completing an international accredited online TEFL course - costing £159. This course will not only prepare and provide the necessary skills allowing you to help further when volunteering, but can also be used to gain employment around the world.
Resources and donations - Resources can be very limited on our programmes in Bali and we would really appreciate any additional support that can be provided. It would be amazing if you could bring any materials associated with your project, including pens, paper, toys, games and anything else you think will aid your time on the programme.
Weekends and free time - You will have every weekend off from volunteering and this is the perfect time to explore everything this beautiful island has to offer. You are more than welcome to simply relax around the accommodation and enjoy the beach, but most volunteers will use this time to travel and see the country. Further down this page you will come across many suggestions and ideas on where you could go. Alternatively, if you are looking to see as much of the country as possible during this time, travel with other volunteers and be accompanied by one of our local team members, then you may be interested in one or more of the organised weekend trips we run.
Further Information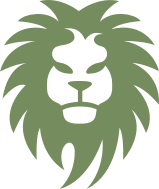 Volunteering in Bali
ad an amazing experience and the locals ran the volunteering very well.
Teaching English in Bali was amazing
It was such an amazing experience to stay in a small local village and be so involved in helping the children at the school to learn english. I would definitely recommend volunteering in Bali with TMR and I will be raising money and heading back there as soon as possible.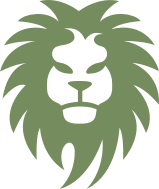 Bali travel stories
My 6 week experience in Bali
I could talk for day's about my trip to Bali to assist with marine conservation and teaching last summer. I honestly had the best 6 weeks of my life and I cannot wait to go back again and explore more.
Teaching in Ghana and Bali
I had such an amazing experience with The Mighty Roar. I volunteered on the teaching programmes in Ghana and Bali for 11 weeks between January and March 2019.