Become apart of the Maasai
community in
Tanzania
Provide essential support to the children of the Maasai
Apply now
Duration
1-24 weeks

Accompanied age
5+

Minimum age
18+

Start dates
1st & 3rd Saturday

From
£120
Duration
1-24 weeks

Accompanied age
5+

Minimum age
18+

Start dates
1st & 3rd Saturday

From
£120
Tanzania Childcare Volunteers
Quicklinks
Volunteer to help the children in one of Tanzania's most renowned communities, the Maasai. With their iconic brightly coloured wraps and their distinctive dances, interacting with the Maasai is as every bit as memorable as any landscape or big five encounter.
Volunteering within the day care centre will see you busy assisting the teachers where you will brighten up the lives of many young children. You will make a vital and important contribution to not only their daily lives, but the future of this traditional community.
If there is one thing for certain, you will fall in love with the Maasai community and Tanzania – you won't want to leave!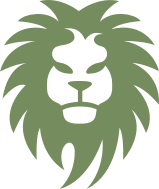 The Maasai Community
Becoming a part of the Maasai community and helping to look after and teach the children here was one of the best experiences of my life. Tanzania stole my heart and I cannot wait to return and volunteer again.
Background to the childcare programme
The Maasai in Lemiti village have approached our local team requesting to help their community. With the rapid development of Tanzania as a tourist destination and the emergence of national parks and safaris, the Maasai can no longer simply continue with their traditional nomadic ways and customs.

With a long-term view in mind, we believe that with the help of you and other volunteers, we can create a sustainable plan to assist the village. We are hoping to grow their community through the children and women to catch up with the fast-developing times in Tanzania and to preserve their tribe for many generations to come.
Where will I be volunteering?
Lemiti Childcare Centre - You will spend your time volunteering within the purpose-built kindergarten that was constructed to provide day care for the children within the Maasai community. Part of your programme fee goes to paying the wages of the two teachers here, as well as providing lunch to all of the children that attend every day - without the volunteer fees, the kindergarten simply wouldn't exist. There are currently over 55 children that attend each and every day, aged between 3 and 6 years old.
What is my role?
Your main role within the kindergarten will be to help run basic lessons that are centred around games and activities to keep the children engaged. You will provide much needed support and assistance as you plan and provide simple English lessons, get involved with music, dance, art and play an active role with the general care of the children.
If you're not looking to stand up in front of the class, then do not worry! Just spending time with the children, giving them attention and playing will do wonders for their confidence and make their time at the kindergarten so much fun.
You can spend a lot of your time outside with the children, where you will be surrounded by sugar cane fields and can enjoy the views of the surrounding mountains.
Interested volunteers can also take part in the local women's empowerment programme and advance the initiatives already in place to help the Maasai community even more! Not only this, but you can assist the village with coming up with new ideas on how to progress the community and become an integral part to their survival.
Longer term volunteers may also be invited to stay with the tribe for a few nights to see exactly how they live – an unforgettable experience.
What will a typical day look like?
You will be expected to volunteer from Monday to Friday between 8am and 1pm – with at least 2 hours per day dedicated to sports and games.
Once you have finished your placement for the day, all volunteers (across all programmes) always meet back at the accommodation and spend the rest of the day together.
Transport to and from the kindergarten is included within the programme fee and is provided by tuk tuk or private car. The journey takes around 25 minutes, depending on traffic.
Where will I be staying?
You will be staying within our volunteer house just five minutes from the centre of the tourist town of Moshi. We cannot think of a better base for your stay in Tanzania, where you will have access to all of the local amenities as well as enjoy spectacular views out to the snow-capped Mount Kilimanjaro from your bedroom window.
During your free time, you can easily head out on safari in search of the famous Big Five, relax on the golden sandy beaches in beautiful Zanzibar, climb Mount Kilimanjaro (or just look in awe from it's base!) or trek through the rainforest to find hidden waterfalls.
Other things to consider
Resources and donations - Resources can be very limited on our programmes in Tanzania and we would really appreciate any additional support that can be provided. It would be amazing if you could bring any materials associated with your project, including pens, paper, colouring books and anything else you think will aid your time on the programme.
Helping on multiple projects - Whilst in Tanzania, you will also have the opportunity to assist with our childcare programme for no additional costs. All of our programmes in Tanzania are located in the same region and everyone shares the same accommodation.
Further Information